Charged with Murder for Taking Cocaine or Trying Suicide While Pregnant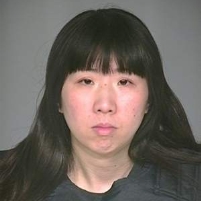 Bei Bei Shuai, charged with muder after attempting suicide
Rennie Gibbs faces a possible mandatory sentence of life in prison for taking cocaine while pregnant, because a prosecutor in Mississippi insists the drug use caused the stillborn death of her baby.
Gibbs, who was 15 when she became pregnant, was indicted under Mississippi's "depraved-heart murder" statute, which mandates life in prison for those convicted. Although the prosecution cannot prove the cocaine use resulted in the baby's death, Gibbs has become the first woman in the state to be charged with a drug-related murder of an unborn child.
Similar cases have been filed in Alabama, where at least 40 people have been charged under that state's "chemical endangerment" law, designed to protect children whose parents manufacture methamphetamine at home.
In Indiana, Bei Bei Shuai awaits trial for allegedly murdering her baby. Shuai's child died three days after birth and eleven days after Shuai tried to commit suicide by ingesting rat poison when her boyfriend abandoned her.
Women's advocates argue that the trials of Gibbs and Shuai are an extension of conservative attempts to outlaw abortion. Civil rights lawyer Robert McDuff told The Guardian: "If it's not a crime for a mother to intentionally end her pregnancy, how can it be a crime for her to do it unintentionally, whether by taking drugs or smoking or whatever it is."
-Noel Brinkerhoff