Can Guilt by Association Send a Man to Prison for Life?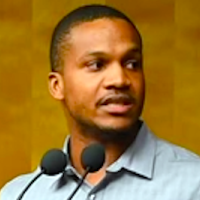 Aaron Harvey
More than a dozen men in California are facing punishments of life in prison for being associated with a gang whose members were involved in a fatal shooting two years ago.
San Diego District Attorney Bonnie Dumanis is attempting to prosecute 15 individuals on charges of conspiracy for belonging to a gang from the Lincoln Park neighborhood of San Diego, even though none of them participated in the actual murder. The men are facing life in prison if they're found guilty by association.
Dumanis is basing her case on "an obscure criminal statute, Penal Code section 182.5, for what appears to be the first time ever in California," Sara Libby wrote at the Voice of San Diego. The law says the state can prosecute for conspiracy if someone "willfully promotes, furthers, assists, or benefits" from a criminal gang activity. Dumanis claims the defendants benefited from the shootings by gaining street cred.
Among those facing trial are rapper Tiny Doo, aka Brandon Duncan, whose own song lyrics are being used to link him to the gang.
Others in the group, which includes some with no criminal record, are being linked to the gang by way of Facebook posts. One of the defendants, Aaron Harvey, was taken into custody in Las Vegas, where he'd moved to escape police harassment in his San Diego neighborhood. Harvey says his only gang affiliation is having lived in the Lincoln Park neighborhood where the gang connected to the murder operated.
Edward Kinsey, Harvey's attorney, told the Voice of San Diego: "You're not guilty by mere association or mere membership."
Robert Weisberg, a professor at Stanford Law School and co-director of the Stanford Criminal Justice Center, called the case "as draconian a conspiracy law as you'll see anywhere in the United States."
"It exploits it to the absolute maximum, but it's not unconstitutional. It's just unbelievably tough," Weisberg added.
-Noel Brinkerhoff, Steve Straehley
To Learn More:
Guilt by Association: Facebook Pics Could Help Send a Young Man to Prison for Life (by Sara Libby, Voice of San Diego)
The Community Rallies Around Aaron Harvey and Brandon Duncan, known as "Tiny Doo." (by Nadin Abbott, Reporting San Diego)
State of California v. Justin Antonio Anderson et al. (California Superior Court, San Diego)