Billings, Montana, Sues Local Newspaper for Daring to Request Documents Relating to Corruption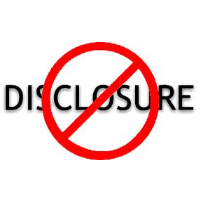 The city of Billings, Montana, has sued the local newspaper for requesting public documents that might reveal crimes of corruption by city officials.
The Billings Gazette asked the city to turn over records detailing the use of public funds as they related to a city-owned landfill to determine if public workers broke the law. Instead of complying with the request or denying it, the city filed suit to hamper the newspaper's effort.
The city has based its legal argument on this point: releasing the records might violate the workers' right to privacy.
Assistant City Attorney John "Kelly" Addy told the presiding judge, Michael Moses, that those who did break the law were disciplined, and that the city has been "made whole" in its response to any wrongdoing, according to the Billings Gazette.
The newspaper's lawyer, Martha Sheehy, warned that the lawsuit could set a dangerous precedent that could negatively impact news reporting.
"If you are investigated for stealing public money, your expectation of privacy does not exceed my right to know you stole public money. That line looks really bright and clear to me," Sheehy said.
Judge Moses has expressed reservations about the city's actions, saying that he "struggles with a government entity suing a private entity, saying you can't have the documents you request. You dragged them in and then told them nothing over the next five months."
"I am terribly concerned that the Gazette gets sued and nothing is disclosed to them at all," he added, "not even an outline of what may or may not have happened. It is chilling, and [the city's] response is, 'Too bad, so sad, we sue you and by the way, we won't respond to any discovery (requests)."
He said that his decision in the case will come soon.
-Noel Brinkerhoff, Danny Biederman
To Learn More:
Judge Hears Arguments In City's Suit Against Gazette; Moses To Decide Soon (by Mike Ferguson, Billings Gazette)
City Sues Newspaper in Reverse FOIA (by Philip Janquart, Courthouse News Service)