Are Baltimore Police Engaged in a Low-Profile Work Slowdown to Protest Oversight?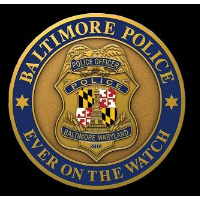 Freddie Gray died in the custody of Baltimore police in April. Six officers have been charged in the death, which is said to have occurred due to spinal injuries he suffered while being thrown about the back of a police van during a rough ride to the station.
But now Baltimore police are playing the victim card. They've engaged in a work slowdown that has resulted in a 43% decline in arrests citywide from April to May, and as high as 90% in some neighborhoods, according to Doug Donovan and Colin Campbell of The Baltimore Sun. Some say it's because police fear for their jobs if they're caught abusing a suspect, but some police have displayed a more defiant attitude about the slowdown. Those who complain about police "are going to get the police force they want, and God help them," Lt. Victor Gearhart told the Sun.
The decline in police presence has given criminals some breathing room. "I've noticed fewer police," Steve Dixon, program director for the Penn North Recovery Center in West Baltimore, told the Sun. "We're having robberies at the playground in broad daylight. All these murders and shootings, we're having them in broad daylight."
There were 42 homicides in Baltimore in May, almost double the total from the same month in 2014 and the most in any month since 1990, according to figures compiled by the Sun. Similarly, there were 20 homicides by June 16, more than there were the entire month in 2014. There has been an 84% increase in shootings this year, compared to this time last year, while the number of May arrests were fewer than in any month for at least three years.
Some cite another cause for the spike in killings. The riots that followed Gray's death included looting of pharmacies, resulting in a glut of prescription opiates on the streets of Baltimore. That has led to a violent war among drug gangs over market share, according to Richard A. Oppel Jr. of The New York Times.
Much of the anger on the part of police has been directed at State's Attorney Marilyn Mosby, who made the decision to charge the six officers involved in Gray's death. The six have sought to have her recused from the case, claiming "overzealous prosecution." They are also trying to get the case dismissed.
Former police union president Sgt. Robert Cherry told the Sun that officers were previously encouraged to apply "aggressive enforcement" of laws to cut down on crime. Now, he says, they're being told the opposite. "It's not just fear of getting charged if a case doesn't meet Marilyn Mosby's expectation of a standard for probable cause. We're only doing what we were asked to do."
-Steve Straehley
To Learn More:
Arrests in Baltimore Plummet, and Residents Are Fearful (by Doug Donovan and Colin Campbell, Baltimore Sun)
West Baltimore's Police Presence Drops, and Murders Soar (by Richard A. Oppel Jr., New York Times)
Violence Surges as Baltimore Police Officers Feel Hesitant (by Justin Fenton and Justin George, Baltimore Sun)
Outside Agitators and Violence in Baltimore: 70% of Baltimore Police Don't Live in Baltimore (by Noel Brinkerhoff, AllGov)