Approval of CIA Plan to Allow Destruction of Emails Triggers Alarm
Tuesday, November 18, 2014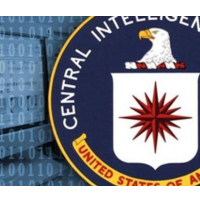 (graphic: AP/CBS)
A coalition of civil liberties, human rights and good government organizations have come against the Central Intelligence Agency's (CIA) plan for destroying emails of lower-level employees.
The American Civil Liberties Union, American Library Association, Human Rights Watch are 14 other groups wrote to the National Archives and Records Administration (NARA) to object to allowing the CIA to destroy emails of "non-senior" staff members.
"We believe the proposal could be interpreted to allow the destruction of crucial documentary evidence regarding the CIA's activities before Congress, the public, or the courts have any opportunity to access them," the groups wrote in their 15-page letter to NARA. "It calls for preservation of too few officials' emails, for too short a period. It leaves too many key terms undefined, and relies too heavily on the CIA's good faith instead of NARA's own careful appraisal of CIA recordkeeping."
The emails that could be put at risk are those relevant to the agency's "rendition, detention and torture programs," a topic that is of "intense public interest," given the "public release of the forthcoming Senate report," stated the letter.
NARA appraiser Meredith Scheiber signed off on the email destruction program in August. In her five-page appraisal (pdf) of the plan, she concluded that the emails being destroyed had "little or no research value," and were "routine," "administrative," and "personal" in nature. She also expressed trust that the CIA's good faith would prevent putting "legal rights and accountability" at risk.
Only the emails of current staff members would be destroyed, according to Scheiber, while emails written by the agency's top 22 officials would be preserved according to existing rules. "It is deeply embedded in agency culture for employees to maintain access to their email for their entire career and to file email in appropriate files, corresponding to record schedule items, per agency policy," Scheiber wrote.
The CIA defended the new policy by insisting it would result "in the preservation of more emails, not less," according to spokesman Ryan Trapani. The Government Accountability Office "concurred with CIA's proposal for implementing the NARA recordkeeping policy,' he added.
Professor Douglas Cox of City University of New York expressed skepticism of the CIA's assurances. He cited the agency's "infamous destruction" of the 92 Guantanamo detainee interrogation videotapes, the disclosure of which he helped chronicle in 2005. In a letter to NARA, Cox recounted the CIA's "inexplicable assertion that the tapes were not 'records,'" and he urged "the archivist [to]…not allow this history to repeat itself."
The new email destruction plan, which had a low profile and nearly escaped notice by outside parties, was spotted on the Federal Register by Steve Aftergood, who directs the Project on Government Secrecy for the Federation of American Scientists.
"It was easy to miss," Aftergood said in an email interview with Courthouse News Services. "But its implications are potentially vast. [The] CIA has an unfortunate history of destroying valuable records, and NARA has had a hard time imposing discipline on the agency."
- Danny Biederman, Noel Brinkerhoff
To Learn More:
Furor over CIA Shake-Up of Email System (by Adam Klasfeld, Courthouse News Service)
British Foreign Office Claims Documents Relating to CIA Abduction Program were "Accidentally" Destroyed (by Noel Brinkerhoff, AllGov)
Found: 22 Million Missing Bush White House E-Mails (by Noel Brinkerhoff, AllGov)