Another Missile Defense Test, Another Failure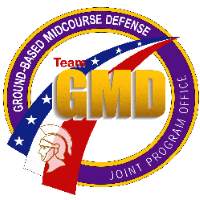 Thirty years of work and $170 billion of taxpayer funding yielded yet another failure last week for the Pentagon's missile interceptor program, the direct descendant of President Ronald Reagan's Strategic Defense Initiative. Popularly known as "Star Wars" after supporters made over-hyped, sci-fi fanciful promises that space-based missile-killers would "intercept and destroy strategic ballistic missiles before they reached our own soil," the error-prone missile defense programs are now run by the Missile Defense Agency.
In the latest test of the Ground-based Midcourse Defense, the Army launched a long-range ballistic missile from its aptly named Reagan Test Site on Kwajalein Atoll in the Pacific Ocean island nation of the Marshall Islands, while an interceptor missile was launched from Vandenberg Air Force Base near Lompoc, California, about 4,800 miles away. Although the intended course of the ballistic missile was known, the interceptor missile missed its target and both had to be destroyed by remote control.
The military has conducted sixteen tests of this ground-based midcourse defense system, which has passed only eight times and suffered three straight failures since its last success in December 2008.
Philip E. Coyle III of the Center for Arms Control and Non-Proliferation, who served as Assistant Secretary of Defense and Director of Operational Test and Evaluation from 1994 to 2001, said in a statement that the system "is something the U.S. military, and the American people, cannot depend upon."
Nevertheless, failure has never stopped the federal government from spending money on expensive military programs. Managed by defense giant Boeing (2012 revenue: $81.7 billion), the interceptor system is set to be expanded later this year at a cost of $1 billion in a mostly symbolic response to North Korean saber-rattling earlier this year.
But if the so-called "interceptor missiles" manage to intercept their targets only half the time—when the intended course of the target missile is known ahead of time—how likely is it that one could actually hit a hostile missile whose course and heading are unknown?
-Matt Bewig
To Learn More:
Missile Defense Interceptor Misses Target in Test (by Thom Shanker, New York Times)
Ground-Based Missile Defense Test Misses Target over Pacific (by William Cole, Honolulu Star-Advertiser)
U.S. Missile Defense System Test Sputters Out (by Phil Stewart, Raw Story)
Reagan's Star Wars Program…More than $200 Billion Later (by Noel Brinkerhoff, AllGov)