Animal Rights Groups Sue Utah over Law Criminalizing Undercover Photography of Farm Abuse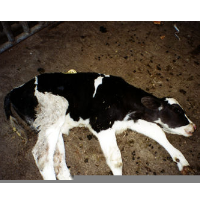 (photo: Farm Sanctuary)
From children caught by mom with their hands in the cookie jar to politicians prosecuted for having sticky fingers in the public treasury, no-one likes to get caught breaking the rules. Caught red-handed, most accept their fate and few seriously blame their accusers.
As a lawsuit filed last week in Utah shows, however, corporate agribusiness is different.
Stung by a century of investigations and exposés into animal cruelty and unhygienic conditions at sites where animals are raised, slaughtered and chopped up for consumption, corporate interests have lobbied lawmakers in six states to pass "Ag-Gag" laws that make it a crime to take videos or photos at agro-industrial sites that reveal illegal or unethical practices toward livestock, or to apply for a job at a factory farm with the intent to conduct an undercover investigation.
The laws were drafted by the American Legislative Exchange Council (ALEC), a conservative organization known for promoting pro-corporate legislation.
Passed last year, Utah's Ag-gag law "creates the crime of 'agricultural operation interference' in an effort to impair the public debate about animal welfare, food safety, and labor issues on modern industrial farms," according to the complaint.
Represented by the Utah Legal Clinic, the lead plaintiff is Salt Lake City resident Amy Meyer, who was arrested this spring after videotaping alleged animal abuse at a Utah slaughterhouse. Although Meyer's case was dismissed because she took her video from a public road, she filed suit because even being arrested, booked and unsuccessfully prosecuted has the effect of inhibiting reporters and others from engaging in such investigations.
The lawsuit's primary argument is that the Utah Ag-gag law violates the First Amendment because it "criminalizes undercover investigations and videography at … agricultural operations, thus 'gagging' speech that is critical of industrial animal agriculture."
Noting that organizations like co-plaintiff People for the Ethical Treatment of Animals regularly conduct undercover newsgathering at factory farms and have exposed many abuses over the years, the complaint contends that "the Utah law infringes the rights of plaintiffs and gives the animal agriculture industry a virtual monopoly on the most relevant and probative speech on a topic that is of vital importance to the public, thereby allowing the industry to provide a misleading account of activities in animal operations and hide violations of animal cruelty, labor, environmental, and food safety laws."
Those protective laws are often federal, which gives rise to the plaintiffs' argument that the Utah law also violates the Supremacy Clause of the U.S. Constitution, because "There are federal crimes relating to food safety and animal handling, and the Utah statute unconstitutionally and unwisely prohibits efforts to bring violations of these laws to the attention of the public."
The plaintiffs seek an order permanently enjoining the enforcement of the law, plus fees and costs. Co-plaintiffs include People for the Ethical Treatment of Animals, news magazine CounterPunch, two journalists, a historian, and animal rights activist Daniel Hauff.
-Matt Bewig
To Learn More:
Animal Lovers Challenge Utah's 'Ag Gag' Law (by Jonny Bonner, Courthouse News Service)
Landmark "Ag Gag" Lawsuit Fights Threat to Freedom of Speech (by Stephen Wells, Animal Legal Defense Fund)
Banning Food Photos…From Factory Farming to Expensive Restaurants (by Noel Brinkerhoff, AllGov)
Why Does the FBI Treat Videotaping Corporate Animal Abuse as Terrorism? (by Noel Brinkerhoff, AllGov)