Alabama Immigration Law Drives Away Students and Farm and Construction Workers
Wednesday, October 05, 2011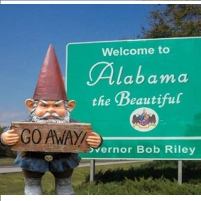 (photo: henican.com
Over the past decade Hispanics flocked to Alabama and helped fulfill the labor needs of the agricultural and construction sectors. But the magnetism of opportunity that drew many legal and illegal immigrants to the state has suddenly reversed, resulting in thousands fleeing in the wake of a tough new anti-immigrant law that's been validated by a federal court.
The impact of Blackburn's ruling was literally felt overnight. Once news got out about the decision, Hispanic families began pulling their children out of school, packing up their belongings and leaving the state immediately. By the end of the week, nearly 2,000 Hispanic children had disappeared from the state's public schools.
The effects of the law also have been felt on Alabama farms and on construction projects. Contractors have lost a reliable source of cheap labor, as have farmers who say their crops are rotting in the fields because there's no one willing to do the picking. Not only are illegal immigrants leaving the state, but also documented workers of families that have members who risk deportation if they remain in Alabama.
On Friday, a fourth grade public school teacher in Montgomery asked a student whether she and her parents were legal residents. On Monday, the incident was cited in a lawsuit challenging the law filed by the American Civil Liberties Union and the Southern Poverty Law Center. The child's mother is an undocumented immigrant, but the fourth-grader, born in the United States, is a citizen.
-Noel Brinkerhoff