ACLU Sues California County where Each Public Defender Forced to Handle 700 Cases a Year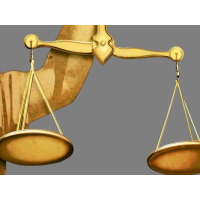 Associated Press
Public defenders in Fresno County, Calif., have an unwieldy caseload with each attorney averaging 700 felony cases a year, making it virtually impossible to give clients a decent defense. Now the American Civil Liberties Union (ACLU) has sued Fresno County and the state of California for shortchanging the local public defender's office's budget.
"An attorney with too many cases simply doesn't have enough time to do what the Constitution requires," the lawsuit (pdf) says. The suit charges that the state and county violated indigent defendants' right to due process, their Sixth Amendment right to a speedy trial, and Fourteenth Amendment right of equal protection under the U.S. Constitution.
In 2013, some Fresno County public defenders were handling about 1,000 misdemeanors and between 650 and 700 felony cases annually. The caseloads force many lawyers to do little more than "meet, greet and plead" their clients, according to the Fresno Bee. The office has since been granted funding for 17 more employees, but it's still woefully understaffed.
The American Bar Association recommends public defenders not exceed 150 felony cases and 400 misdemeanors per year.
The Fresno County Public Defender's Office has 66 attorneys, while the District Attorney's Office has 112 lawyers. Many public defenders are less experienced entry-level attorneys because of high turnover in the office.
"This is not about a lack of commitment on the public defenders," ACLU staff attorney Novella Coleman said. "The county is throwing pennies at the Public Defender's Office and expecting them to be able to adequately protect the rights of their clients."
-Noel Brinkerhoff, Steve Straehley
To Learn More:
ACLU Lawsuit Says Fresno County Public Defense Is Inadequate (by Marc Benjamin, Fresno Bee)
Can a Public Defender Really Handle 700 Cases a Year? (by Gabrielle Canon, Mother Jones)
Carolyn Phillips v. State of California (pdf) (California Superior Court, Fresno)