92% of Nursing Homes Employ Ex-Convicts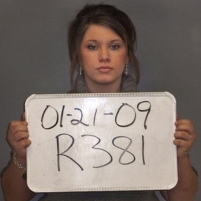 Placing a relative in a nursing home means putting them in the hands of businesses that often hire convicted criminals.
A
report
from the inspector general of the
U.S. Department of Health and Human Services
found that 92% of all nursing homes employ at least one worker with a criminal conviction. In total, ex-cons make up about 5% of nursing home workers in the country, the IG estimated after checking with a random sample of 260 nursing homes certified by
Medicare
.
Of those workers with convictions, 44% had committed property crimes (i.e. theft, vandalism, writing bad checks), 16% had drug-related crimes and 13% had committed crimes against people, including sexual offenses.
The report also noted that eight states—Alabama, Colorado, Connecticut, Hawaii, Montana, North Dakota, South Dakota and Wyoming—don't require operators to conduct background checks before hiring employees.
-Noel Brinkerhoff