85% of Midwest Facilities Storing 9 Toxic Chemicals have no Public Risk Management Plan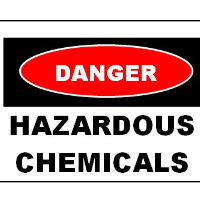 Half a dozen Midwestern states are home to facilities storing toxic and flammable chemicals without federal plans for dealing with safety risks affecting the public.
The watchdog group Center for Effective Government says in a new report (pdf) that in the states it examined: Illinois, Indiana, Iowa, Michigan, Minnesota, and Wisconsin, 85% of the facilities—featuring nine highly toxic chemicals in large quantities—have not filed a risk management plan with the U.S. Environmental Protection Agency. The plans spell out facilities' prevention programs, what equipment is available to contain spills, and how facility personnel will respond to an emergency, among other things.
The facilities investigated store more than 632 million pounds of toxic and flammable substances. Nine chemicals in particular—acetone, calcium hypochlorite, dimethoate, fluosilicic acid, methanol, phenol, styrene, toluene and xylenes—are considered particularly hazardous. "These chemicals pose serious risks to any communities near facilities that use large amounts," the report states.
Phenol, "one of the most dangerous chemicals" examined by the authors, is on EPA's List of Extremely Hazardous Substances (pdf). "Phenol is extremely flammable and can form explosive vapors when heated above 174 degrees Fahrenheit, making it dangerous to store," according to the report.
The Center for Effective Government wasn't able to get data from all states; many refuse to provide any information on dangerous chemicals. Texas, home of the 2013 ammonium nitrate explosion at the West Fertilizer Co., is one such state.
-Noel Brinkerhoff
To Learn More:
Chemical Hazards in Your Backyard (Center for Effective Government) (pdf)
U.S. Anhydrous Ammonia Plants have Averaged more than One Accident a Week for 16 Years (by Noel Brinkerhoff, AllGov)
Regulation Loophole Exempted Texas Fertilizer Plant From Stringent Inspections and Rules (by Noel Brinkerhoff and Aaron Wallechinsky, AllGov)