5 Chicken Plant Workers Suspended after Slaughter Video Released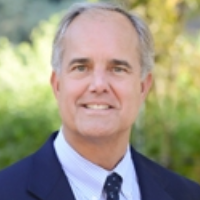 Ron Foster, CEO of Foster Farms
Warning! This graphic video may be hazardous to Foster Farms' already-tattered reputation.
Mercy for Animals, a West Hollywood advocacy group, released a hidden video Wednesday of hideous chicken abuse that looks suspiciously like it was partially filmed at the food company's Fresno, California, plant. It is narrated by animal rights activist and former TV game show host Bob Barker.
The group's general counsel, Vandhana Bala, told The Los Angeles Times, "The cruelty that we documented at Foster Farms was ongoing. It was widespread and it was rampant."
Foster Farms says it has suspended five employees and is investigating the matter. So is the Fresno County Sheriff's Department. Mercy for Animals said the video footage was shot by two people it sent to work at the Fresno facility in April and May.
The three-minute video shows workers on a slaughter line and at a farm location. There is no gentle way to describe the process of killing chickens, hung upside in shackles on a crowded moving contraption that slices off their heads on their way to further hacking and preparation.
But that's the process signed off on by American Humane Association, which inked an agreement with Foster Farms in 2013 to certify that its chickens aren't abused.
The first half of the film shows workers torturing the chickens as they slam them into the shackles, punching them and pulling out feathers of live birds, seemingly for fun. The birds are often shackled improperly and the blade misses their heads, allowing them to complete the process, which ends in boiling, while still alive.
The scenes out on the farm show baby birds being flung to the ground from boxes by workers, smashing them on the way to giant windowless sheds where they'll live the rest of their lives. Again, cramming thousands of chickens into giant windowless sheds is considered humane. Smashing chicks on the ground, not so much.
Foster Farms makes a big deal out of its humane treatment of animals, much to the chagrin of activists like Barker, who argue that the best way to avoid abusing farm animals is by not eating them. The company's webpage, "How We Raise Foster Farms Poultry," touts the "grow-out ranches" for chicks and big barns, instead of cages, with "enough space for the birds to move about freely."
There is no mention of the shackle line.
-Ken Broder
To Learn More:
Animal-Rights Group Accuses Foster Farms of Abusing Chickens (by Robert Rodriguez, Fresno Bee)
Bob Barker Blasts Foster Farms, Humane Association for Animal Cruelty (by Seth Abramovitch, Hollywood Reporter)
Foster Farms Suspends 5 Workers After Chicken Slaughter Video Released (by Geoffrey Mohan, Los Angeles Times)
Year-Long Salmonella Outbreak Still Going Strong without a Foster Farms Recall (by Ken Broder, AllGov California)
How We Raise Foster Farms Poultry (Foster Farms)