48 Years after it was Supposed to Desegregate, Louisiana School District is Given 3 more Years of Federal Supervision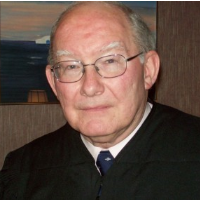 Judge Dee Drell (photo: theapricity.com)
Avoyelles Parish School Board in Louisiana was first told to desegregate its schools in 1967. Today, after more than half a century of litigation, it's finally getting close to completing this federal mandate. In a decree issued by a federal judge, the board was praised for its progress in desegregating the district, but told that federal supervision over its efforts would continue for another three years.
The school district, which is located about two hours north of New Orleans, serves 5,400 students. It will undergo federal monitoring until at least 2018, according to a federal judge overseeing the desegregation effort.
"What this Court has seen along the way is a hopeful transformation of a school board which was initially tentative, recalcitrant, and partially uninformed regarding the depth of its responsibilities in the desegregation area," Chief Judge Dee Drell of the Western District of Louisiana Federal Court wrote in his decree. "That board has now matured and we have seen a remarkable effort within the board to get on with the work of providing the best for the children of Avoyelles Parish."
Education officials will be expected to comply with federal rules including the adoption of a uniform admissions process and ensuring classrooms within schools are desegregated. The board also will have to change its disciplinary policies that have resulted in blacks being suspended or expelled more often than white students.
Additionally, the board must take action to encourage white students to transfer to a "racially identifiable African American elementary school" in the district. Doing so is dependent on deciding if a magnet program can be established for that school.
Within the Avoyelles district, the Louisiana School for the Agricultural Sciences was cited as an example of school that has come "close" to meeting federal desegregation requirements. Its "minority-to-majority ratio" is currently at 30% and makes small increases each year, according to Avoyelles District Attorney Charles Riddle III, who has spent 13 years working on the desegregation case.
Drell's decree, while technically declaring the district unitary (desegregated), "keeps the case open and under the jurisdiction of the federal court for three years. The district may file a motion to dismiss the case after June 1, 2018," according to The Advertiser. Until that time, the school district superintendent and board members must issue a report every year to the court as to its progress.
"For every child who is successfully educated in Avoyelles Parish constitutes hope for the future," wrote Drell. "For this board and its new superintendent, Blaine Dauzat, now to move forward with this goal in mind will help to create an atmosphere of success and prosperity perhaps beyond their wildest dreams!"
-Noel Brinkerhoff, Danny Biederman
To Learn More:
School Board Given More Time on Desegregation (by Sabrina Canfield, Courthouse News Service)
After Nearly 50 Years, Avoyelles Schools Declared Unitary (by Leigh Guidry, The Advertiser)
United States v. Avoyelles Parish School Board (U.S. District Court Louisiana) (pdf)
Desegregation Orders for Scores of U.S. School Districts Have Been Ignored for Decades (by Noel Brinkerhoff and Danny Biederman, AllGov)