29 States Roll Back Mandatory Sentencing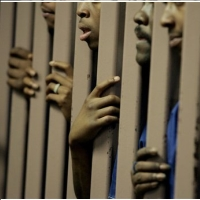 Change has been making its way through the U.S. justice system since the turn of the century, as a majority of states have altered the mandatory sentencing laws that first took root some 40 years ago.
For three decades politicians in the United States thought that punishing drug offenders and violent criminals meant subjecting them to mandatory prison sentences. This policy approach resulted in skyrocketing prison populations throughout the nation, forcing governments to spend more and more tax dollars on incarceration.
But by the turn of the new century, policymakers began to rethink their approach to crime. Liberal arguments for sentencing reform began to garner more attention, particularly with regard to nonviolent drug offenders who were going in and out of correctional facilities because they weren't getting help with substance abuse.
Even conservatives started to reconsider sentencing laws, once they realized that trimming government budgets would have to include shrinking the fiscal demands of prison operations.
The last decade or so has witnessed a dramatic turnaround in how the criminal justice system deals with felony offenders. Twenty-nine states have altered mandatory sentencing laws since 2000, and in just the past five years, lawmakers have adopted 32 bills to provide other ways for the system to handle criminals.
The Vera Institute of Justice, a nonpartisan think tank based in New York City, says in a new report (pdf) that much of the sentencing reforms in recent years have focused on changing the punishment for nonviolent drug offenders by giving judges more discretion in deciding penalties. The measures also have limited "automatic sentence enhancements" or have repealed or revised mandatory minimum sentences.
The era of imposing determinate prison terms began in the early 1970s when New York adopted the "Rockefeller drug laws," named after then-Governor Nelson Rockefeller. This move inspired other states and the federal government to approve their own mandatory-sentencing laws for drug offenses and other crimes. The movement peaked in the early 1990s with the creation of so-called Three Strikes Laws for repeat felony offenders, with California becoming the first to adopt such a law in 1994 (through Proposition 184).
-Noel Brinkerhoff
To Learn More:
Playbook for Change? States Reconsider Mandatory Sentences (Vera Institute of Justice) (pdf)
Report: Playbook for Change? States Reconsider Mandatory Sentences (Vera Institute of Justice) (pdf)
Prosecutors Are behind Inconsistent Federal Sentencing Laws across U.S. (by Noel Brinkerhoff, AllGov)
Despite Supreme Court Ruling, at least 15 States Still Allow Mandatory Life Sentences for Juveniles (by Noel Brinkerhoff, AllGov)