U.S. Ambassador to the United Arab Emirates: Who Is Barbara Leaf?
Saturday, October 18, 2014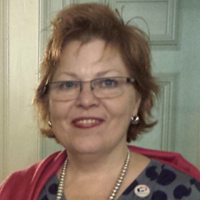 On September 18, 2014, the Senate Foreign Relations Committee approved the nomination of Barbara Leaf, a career Foreign Service officer, to be the next Ambassador to the United Arab Emirates. If Leaf is confirmed by the full Senate, it will be her first ambassadorial posting.
Leaf's father, Lieutenant General Howard Leaf, was a decorated fighter pilot who went on to become assistant vice chief of staff in the Pentagon. There is an award given in his name for outstanding achievement by a U.S. Air Force test team engaged in the test and evaluation of a defense acquisition program.
Barbara Leaf earned a B.A. in government from the College of William and Mary in 1980 and in 1984 received her Master's in foreign affairs with a focus on Soviet affairs from the University of Virginia.
Between undergraduate and graduate school, Leaf worked as a library assistant for the Court of Appeals in Washington, D.C. She joined the Foreign Service in 1984 and her first overseas assignment came the following year as a consular/political officer at the U.S. Embassy in Port-au-Prince, Haiti. Following that, in 1986, Leaf did a stint as watch officer in the State Department Operations Center and in 1987, she was sent to Jerusalem as chief of the visa section in the consulate there.
Leaf returned to Washington in 1990 as the Kuwait desk officer in the Bureau of Near Eastern Affairs and in 1994, she was sent to Cairo as a political officer. She moved to Paris in 1996 as a Middle East "Watcher," reporting on French policies on Iraq, Iran, the Arab-Israeli dispute, Libya, and terrorism issues. Leaf was back in Washington in 2001 as chief editor/director in the Office of Medical Services.
Her next assignment was to Bosnia-Herzegovina, first in 2003 as director of the regional office in the Office of the High Representative in the city of Tuzla, where she enforced local implementation of civilian aspects of the Dayton peace accords, including the return of refugees to areas from which they had been ethnically cleansed. Then in 2004 she began a stint as a political counselor in the U.S. Embassy in Sarajevo.
Leaf came home in 2006 as director of the Office of Iran Affairs. This was a new position, created to help rebuild State Department expertise about the country and encourage people-to-people exchanges between Iran and the United States.
In 2008, she was sent to Rome as political minister-counselor and in 2010 she began a tour in Iraq as a team leader of a provincial reconstruction team in Basrah.
Leaf returned to Washington in 2011 to become deputy assistant secretary of state for Iraq affairs and in 2013 she was made deputy assistant secretary for Arabian Peninsula affairs.
Leaf and her husband, Chris Querin, have two daughters, Maro and Asja. She speaks Arabic, French, Italian and some Serbo-Croatian.
-Steve Straehley
To Learn More:
Testimony Before Senate Foreign Relations Committee (pdf)
State Department Cables 2007-2009 (WikiLeaks)