U.S. Ambassador to Oman: Who Is Marc Sievers?
Sunday, November 01, 2015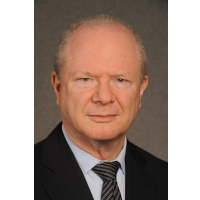 Marc Sievers
Marc Sievers, a career member of the Foreign Service, was nominated on July 15, 2015, to be the next ambassador to Oman. If he's confirmed by the Senate, it will be his first such posting.
Sievers is from Utah, where he moved as a teenager. He attended the University of Utah, earning a BA in history in 1978. He went on to Columbia University in New York to earn a master's degree in international affairs in 1980. Sievers joined the Foreign Service the following year.
Sievers' early political counselor assignments included postings in Hong Kong; Cairo, Egypt; Rabat, Morocco; Ankara, Turkey; and Riyadh, Saudi Arabia.
Most of Sievers' career has been focused on the Middle East. In 2001, Sievers was named Deputy Director in the Bureau of Near Eastern Affairs of the Office of Syria, Jordan and Lebanon. He was sent to Algiers, Algeria, in 2003 to serve as Deputy Chief of Mission. His task there included trying to convince Muslim religious leaders to publicly condemn acts of terrorism. From his post there, he also warned that the U.S. had intercepted a letter from Ayman al-Zawahiri to Abu al-Zarqawi that outlined Al-Qaeda's plans to turn Iraq into their base for overthrowing moderate regimes in the region and establish a caliphate. In 2006, he was a political counselor in the U.S. embassy in Tel Aviv. He did a stint in Baghdad as political minister-counselor in the embassy there from 2010 to 2011.
In 2011, Sievers was sent to Cairo, Egypt, as Deputy Chief of Mission there. He served as Chargé d'Affaires for much of 2014. That was a difficult time, and Sievers found himself having to do such things as deny the existence of a plot by the U.S. against the Egyptian government.
Since 2014, Sievers has been a diplomat in residence at the Washington Institute for Near East Policy. This is a one-year assignment similar to that of career counselor at universities and other institutions.
Sievers and his wife, Michelle Huda Raphael, have a son, Samuel. Sievers has a daughter, Miriam, and a son, David, by a previous marriage. Sievers speaks Arabic, Hebrew, French and Turkish.
-Steve Straehley
To Learn More: