U.S. Ambassador to Mongolia: Who Is Jennifer Zimdahl Galt?
Saturday, August 22, 2015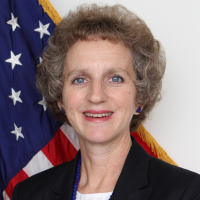 On August 5, 2015, the Senate, by voice vote, confirmed Jennifer Zimdahl Galt, a career Foreign Service officer, to be the next U.S. ambassador to Mongolia.
Galt is from Fort Collins, Colorado, where her father, Robert Zimdahl, was a professor of bio-agricultural sciences at Colorado State University. She attended Colorado College, graduating with a B.A. in political science, history and languages. She later earned an M.A. from Johns Hopkins and an M.S. from the National Defense University in 2008.
Galt joined the Foreign Service in 1988, with her first overseas assignment coming the following year as assistant cultural affairs officer in the U.S. embassy in Belgrade, Yugoslavia. Beginning in 1992, she spent two years studying Mandarin Chinese, which would serve her well over the years. She was assigned in 1994 to the American Institute in Taipei, Taiwan, which serves the function of an embassy in that country.
She went to India in 1997 as the assistant public affairs officer in the consulate in Mumbai. In 2000, she was sent to Beijing as assistant cultural affairs officer and remained in China for her next posting beginning in 2003 as public affairs gfficer in the Shanghai consulate.
Galt returned to Washington in 2008 as deputy director of the Office of Public Diplomacy in the Bureau of East Asia and Pacific Affairs. She was sent to North Atlantic Treaty Organization headquarters in Brussels, Belgium, in 2010, first as public affairs advisor and the following year as senior public affairs advisor.
Galt went back to China in 2012 as the consul general in Guangzhou, supervising the 400-person office there.
Galt is married to Fritz Galt, who writes spy novels set, perhaps not so coincidentally, in some of the same places his wife has served. He also helped found a newsletter for Foreign Service spouses. They have two children, Dylan and Phoebe. Galt speaks Mandarin Chinese, French, Italian, Spanish and Serbian.
-Steve Straehley
To Learn More:
Testimony before the Senate Foreign Relations Committee (pdf)