U.S. Ambassador to Iraq: Who Is Douglas Silliman?
Thursday, October 06, 2016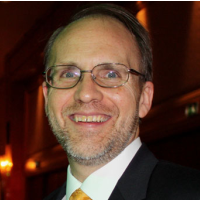 Douglas Silliman
Douglas A. Silliman, a career member of the Foreign Service, was confirmed July 14, 2016, to be U.S. ambassador to Iraq. It is his second such post.
Silliman, who is from Texas, earned a B.A. in political science from Baylor University in 1982. He later earned an M.A. in International Relations from The George Washington University. His master's thesis was titled "The Soviet Urban Housing Shortage: Growing Demand, Stagnant Supply."
Silliman began his career with the State Department in 1984 serving as a visa officer in Haiti and a political officer in Tunisia.
He continued to work his way up the State Department ladder, serving in Washington as staff assistant to the assistant secretary for Near Eastern and South Asian Affairs, as Lebanon Desk officer and in the Office of Soviet Union Affairs. For a while he was stationed in Pakistan as a political officer, and was thereafter named regional officer for the Middle East in the Office of the Coordinator for Counterterrorism.
From 2000 to 2004, Silliman held the post of political counselor at the U.S. Embassy in Jordan and subsequently returned to Washington as director and deputy director of the State Department's Office of Southern European Affairs, a post he held until 2007.
Starting in July 2008, he served as deputy chief of mission in Ankara, Turkey, and in 2010 he became charge d'affaires for the embassy there. During his time in Turkey, Silliman and his wife Catherine appeared on Turkish television, showing viewers what went into an American Thanksgiving dinner.
In July 2011, Silliman moved on to Baghdad as counselor for political affairs. He was named deputy chief of mission and charge d'affaires in 2012, a post he held until his nomination as ambassador to Kuwait in 2013. Silliman served there in a relatively controversy-free tenure until taking up the post in Baghdad.
Silliman had an easier path to his second ambassadorship. His nomination to head the mission in Kuwait languished in Congress for seven months. His appointment to Iraq went through in a relatively speedy two months.
Silliman and his wife, Catharine, have two sons, Zachary and Benjamin. He speaks Turkish, Arabic and French.
-Steve Straehley
To Learn More:
Certificate of Demonstrated Competence