U.S. Ambassador to Costa Rica: Who Is S. Fitzgerald Haney?
Saturday, August 02, 2014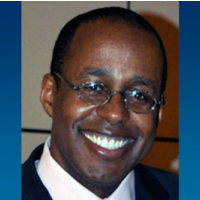 On July 8, 2014, President Barack Obama announced the nomination of Stafford Fitzgerald "Fitz" Haney as the U.S. ambassador to Costa Rica, filling a post that has been vacant for more than a year. His confirmation hearing before the Senate Foreign Relations Committee was held on July 29. It will be the first diplomatic post for Haney, whose background is in finance and has given substantial amounts of money to Obama's presidential election campaigns.
Haney was born in 1969 in Nashville, Tennessee, and graduated in 1986 from Naperville (Illinois) Central High School near Chicago.
At his confirmation hearing, Haney paid tribute to his mother, the late Sandra Haney, calling her his hero. "As a young widow with two young children, she left home and family to provide my brother and me with the best education and opportunities she could. Working during the day and going to school at night, she showed us, by her example, that the United States is truly the land of opportunity for those who work hard on a level playing field. She did not have it easy as a single African-American woman raising two children alone in the 1970s, but she never gave up and she knew her sacrifices would allow her children to have a better life."
Haney attended Washington's Georgetown University, where he was student body president, earning a B.S. degree in International Economics in 1990 and an M.S. in International Business and Diplomacy in 1991.
Much of Haney's career was spent in Latin America. His first job out of college was as an assistant brand manager for consumer giant Procter & Gamble in San Juan, Puerto Rico. In 1993, he moved to Pepsico's restaurant division, first in San Juan and later as senior marketing manager for Mexico and Central America and marketing director in São Paulo, Brazil. Haney moved to Citibank Mexico in 1997 as vice president of marketing and strategic planning.
Haney left Latin America in 1999 to work in Israel as a senior associate at Israeli Seed Partners, a venture capital firm. While there, he met the woman who would become his wife, Andrea Dobrick. Haney returned to the United States in 2002 to work as director of strategic planning at Depository Trust and Clearing Corporation in New York. In 2006, he was named senior vice president for ethnic consumer products at International Discount Telecommunications, a long-distance and cell phone provider.
In 2007, Haney moved to Pzena Investment Management as principal and director of business development and client services. In 2013, he was made a director of the firm.
Haney donated $30,800 to the Obama Victory Fund for the 2008 election and $75,800 to the group in the 2012 cycle and has given to other Democratic races as well. In December 2013, he was named a member of the U.S. Holocaust Memorial Council.
Haney was a member of the board of directors of the Foundation for Jewish Culture until it closed in February 2014, and on the board of Ayecha, an organization devoted to Jews of color.
Haney's language skills should not prove to be a stumbling block at his confirmation. He speaks Spanish, Portuguese, Hebrew and some French. Haney served as a member of the planning board in Englewood, New Jersey, where he lives. He and his wife, who is a rabbi, have four children: Asher, Nava, Eden and Shaia.
-Steve Straehley, David Wallechinsky
To Learn More: