United States Ambassador to France and Monaco: Who Is Jamie McCourt?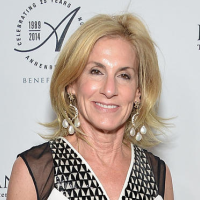 Jamie McCourt (photo: Getty Images)
There are comparatively few Los Angeles Dodgers fans in France. That might be a good thing, because the next U.S. ambassador to that country is one of the most reviled figures in that baseball franchise's long history.
Jamie D. McCourt, who with her then-husband owned the Dodgers from 2004 to 2012, was nominated on June 22, 2017, to be the U.S. ambassador to Belgium. However, on August 3, President Donald Trump upgraded her to France and Monaco. McCourt has no experience in international diplomacy, but she did donate a lot of money to Trump's campaign and to the Republican Party.
McCourt was born December 5, 1953, in Baltimore to Jack and Jean Luskin. Beginning in 1948, Jack Luskin and his brother, Joe, owned a chain of appliance stores in the Baltimore area, eventually expanding to 60 stores in 21 states. Their original slogan was "Jack and Joe will Save You Dough." As a girl, McCourt was a big Baltimore Orioles fan and as an adult claimed that at age nine, she said she wanted to own a baseball team.
McCourt went to Georgetown University, where as a freshman she met Frank McCourt. The two dated and planned to marry, but the union was opposed by Jamie's parents, who were Jewish and were concerned about her marrying McCourt, who was Catholic. Jamie McCourt graduated from Georgetown in 1975 with a B.A. in French, and she went on to law school at the University of Maryland, earning her J.D. in 1978. Frank and Jamie were married in 1979. While her parents didn't attend the ceremony, they later reconciled with their daughter.
Early in her career, Jamie McCourt worked briefly as a chef. As an attorney, she practiced real estate and family law. McCourt returned to school in the 1990s, this time earning an M.S. in management from MIT in 1994. She then joined her husband's real estate development firm, McCourt Co., which primarily owned Boston parking lots, as vice president and general counsel.
In 2000, the McCourts tried to buy their hometown Boston Red Sox and later pursued the California Angels. But in 2004, they purchased the Dodgers for $430 million in a highly leveraged sale. The team struggled the year after the sale, but mostly hovered above the .500 mark during the McCourts' reign. However the team alienated fans with higher parking prices, uniform changes and, because of the huge amount of debt on the team, failure to pay for talent. Jamie was made the team's CEO in 2009.
Not long after that, the McCourts began to have marital problems. Their divorce, finalized in 2011, was said to be the most expensive in California history. (Lawyers reaped a harvest of more than $20 million.) Jamie received about $130 million in the divorce and gave up any interest in the Dodgers. The team was sold in 2012 for about $2 billion to a Los Angeles-based group.
Since her divorce, McCourt has run Jamie Enterprises, which invests in real estate and tech startups. She also owns a vineyard in Napa County, California.
McCourt has a long history of donating to political campaigns. From 1994 through 2011, that meant giving money to Democrats, including Hillary Clinton and Barack Obama, including $50,000 to Obama's 2009 inauguration. In 2013, however, McCourt switched her primary allegiance to the Republican Party. In 2015, she contributed to the campaigns of John McCain, Rick Perry, Marco Rubio and Carly Fiorina. In 2016, she added John Kasich and Paul Ryan. On July 1, she became one of three co-chairs of the Republican National Committee's California finance committee. The day that Donald Trump won the Republican Party presidential nomination, she sent $94,600 to the Republican National Committee. In September 2016, she donated $4,761 to each of 21 state Republican parties. By doing so, McCourt took advantage of a legal loophole in the campaign finance laws because state political parties are allowed to pass on donations they receive to their respective national parties.
In October, she added $5,238 to each of the 21 state parties and threw in another $139,200 directly to the Republican National Committee. She also donated $200,000 to the Trump Victory Fund.
McCourt has four adult sons: Drew, Travis, Casey and Gavin. She enjoys swimming—McCourt had indoor pools installed in several of her houses—and speaks French.
As the U.S. ambassador to France, McCourt might run into an unusual diplomatic challenge. The president of France, Emmanuel Macron, is a fan of the Olympique Marseille football (soccer) club, which is now owned by McCourt's ex-husband, Frank McCourt.
-Steve Straehley, David Wallechinsky
To Learn More:
Trump Nominates Former Dodgers Co-Owner Jamie McCourt as Ambassador to Belgium (by Lauren Rosenblatt, Los Angeles Times)
Jamie McCourt Talks New Beginnings and Self-Sufficiency (by Laura Schreffler, Haute Living)
A Major League Divorce (by Vanessa Grigoriadis, Vanity Fair)
A Baseball Love Story Veers Off the Base Paths (by Carla Hall, Los Angeles Times)
McCourt Brings Ideas, Hectic Pace to L.A. (by Jill Lieber, USA Today)