Tunisia's Ambassador to the United States: Who Is Fayçal Gouia?
Saturday, August 29, 2015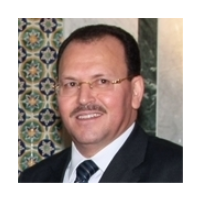 On May 18, 2015, President Barack Obama accepted the credentials of Fayçal Gouia, a longtime member of his country's foreign service, to be Tunisia's Ambassador to the United States. It's the second time Gouia has been posted to his country's embassy in Washington.
Gouia, who was born July 10, 1959, attended the National School of Administration in Tunis, Tunisia. He received a diploma in 1984 and went into government service, first in the Ministry of Women and Family Affairs as the head of the International Relations Department. After two years, he returned to the National School of Administration and earned an advanced degree in 1989. He later attended the National Defense University in the United States.
Gouia went back into government, but this time to the Ministry of Finance as head of budgets in the Service Sovereignty Department. He moved to the Ministry of Foreign Affairs in 1993, first as deputy director of South Asia and the Americas in the Directorate General of the ministry.
Gouia's first assignment to the Tunisian Embassy in Washington came in 1995, first as cultural and press counselor, followed in 1997 as economic and commercial counselor and beginning in 1999 as deputy chief of mission.
He returned to Tunis in 2001 to head the Americas department in the Ministry of Foreign Affairs. Gouia received his first ambassadorial assignment beginning in 2006 in Jakarta, Indonesia. He was accredited to Indonesia, the Philippines, Singapore, Thailand and, beginning in 2007, to Malaysia and Brunei as well.
Gouia returned home in 2011 to become director general for the Americas and Asia in the Ministry of Foreign Affairs. In January 2014, he was named secretary of state for foreign affairs. One of the issues he worked on was the number of kidnapped Tunisians in neighboring Libya. He held that job until being named to the Washington post.
Gouia is married and has two daughters. He speaks Arabic, English and French.
-Steve Straehley
To Learn More:
Fayçal Gouia, Secrétaire d'Etat aux Affaires Etrangères (French) (Mosaique FM)