Panama's Ambassador to the United States: Who Is Emanuel González-Revilla?
Sunday, December 21, 2014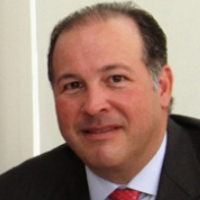 Businessman Emanuel Arturo González-Revilla Lince was appointed as Panama's ambassador to the United States in August 2014 and presented his credentials to President Barack Obama on September 18. It's the first such posting for González-Revilla.
González-Revilla was born and raised in Panama City, Panama, but was educated in the United States. He attended the Peddie School in Highstown, New Jersey, and then studied business at Spring Hill College in Mobile, Alabama, before transferring to the University of Pennsylvania's Wharton School. Attending Penn is somewhat of a González-Revilla family tradition; many of his cousins and other relatives went there as well. González-Revilla earned a BSBA in finance in 1988 and went on to earn an MBA in accounting at the University of Miami.
González-Revilla went into banking after college. He was an executive officer at Lloyds Bank beginning in 1991. In 1995, he was made vice president of corporate development at Banco Comercial de Panama. That year he also became chairman of the Panama Canal Transfer Transition Corp., which worked to prepare for the 1999 turnover of the waterway from the United States to Panama.
In 1999, González-Revilla was made executive vice president of Multi Holding Corp., a company involved in telecommunication services. He also was founder and director of BellSouth Panama and BellSouth Guatemala wireless services. From 2000 to 2004, González-Revilla also served as a director of the Panama Canal Commission.
In 2005, González-Revilla became president of Panama Power Holdings, which develops and operates hydro-electric power facilities in his home country. He remained with that company until being named ambassador.
He also led Melones Oil Terminal, a barrel fuel storage facility in the Pacific entrance of the Panama Canal, and was vice chairman of Trader Tankers, a barge and bunkering operation providing fuel to ships crossing The Panama Canal.
As a graduate of Penn, González-Revilla looked into sponsoring scholarships for his countrymen to attend the university. He found that few Panamanians were prepared to go to such a school, so he commissioned a study to find what could be done to prepare them better for a rigorous college education.
Much of González-Revilla's focus is on bringing new commercial projects to his country, but he is also part of Panamanian President Juan Carlos Varela's "Panama Bilingüe" effort to provide English-language training for its schoolchildren. In the program, Panamanian teachers are sent to U.S. schools to learn how to teach English.
González-Revilla and his wife, Luciana, have two sons, Emanuel III and Alejandro.
-Steve Straehley
To Learn More: