Obama Finally Starts to Activate Privacy Oversight Board
Wednesday, December 21, 2011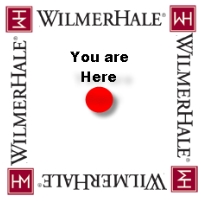 WilmerHale nabbed 2 of 5 seats on oversight board
President Barack Obama has finally brought the Civil Liberties and Privacy Oversight Board, an independent advisory group created at the recommendation of the 9/11 Commission, back to life with the nomination of three new members.
Dormant since 2007 due to a lack of participants, the board is tasked with overseeing privacy-related concerns involving such activities as airport screening, Internet use and law enforcement use of tracking devices.
In theory, the board has the power to issue subpoenas, but at this point it doesn't even have a website or logo.
-Noel Brinkerhoff