Nominated Ambassador to Netherlands Withdraws after Drunk Driving Arrest: Who is Timothy Broas?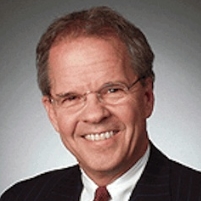 President Obama's nominee to be the next ambassador to Netherlands has withdrawn his name from the confirmation process in the wake of his recent arrest for drunk driving and resisting arrest.
Timothy M. Broas
, 58, was pulled over by Montgomery County, Maryland, police at 1:18 a.m. on June 19, at the intersection of Connecticut Avenue and Shepherd Street in Chevy Chase, Maryland, and charged with "attempting to drive [a] vehicle while under the influence of alcohol," driving 47 miles per hour in a 35 mph zone, and resisting arrest, the latter charge being criminal in nature. At the time of his arrest, Broas was only one mile away from his home. The White House
announced the withdrawal
on June 28.
A partner in the Washington, DC, office of the Chicago-based law firm of
Winston & Strawn
, Broas has raised more than $500,000 for Obama's re-election efforts as a bundler, meaning that he raised the money from friends, family, or business associates. For Obama's 2008 campaign, Broas bundled between $200,000 and $500,000. Obama, like every modern President before him, has nominated about two dozen bundlers to ambassadorships. In addition to the bundling, Broas has personally donated more than $230,000 to federal candidates, parties, and political committees since 1989, according to the
Center for Responsive Politics
, but only two Republicans have benefited: Bob Dole in 1996, to whom Broas donated $500; and George W. Bush in 2004, who received $2,000 even as Broas donated $3,500 to Democratic nominee John Kerry and $25,000 to the Democratic National Committee.
According to records released by the Obama administration, Broas has visited the White House 39 times since 2009, including eight visits with the president and five West Wing meetings with Pete Rouse, a top adviser who served as Obama's chief of staff and is now the president's counselor.
In making its announcement, the White House took a hands-off approach. White House spokeswoman Debra Reed said that Broas "withdrew his nomination for personal reasons," adding, "That's the extent of what we'll say about that." Broas, who has made no public comment himself, was said by Reed to be hopeful that the charges would "be resolved under the transportation code," which is legalese for saying he hopes the criminal resisting arrest charge will be dismissed. A trial date has been set in Rockville, Md., for August 6.
The arrest and withdrawal are embarrassing for the White House and those Democrats who were vocal in their support of Broas. At Broas' June 13 confirmation hearing, for example, Senator John Kerry, who is chair of the Senate Foreign Relations Committee, called Broas "a quintessential family man" who "embodies not just the accomplishments to which every American should aspire, but he is a living example of the kind of compassion and strength that we expect from our nation's diplomats." "We're very fortunate that he's agreed to serve on behalf of our country," Kerry said.
Tim Broas was one of the nine children born to Anita and William Broas, who was a marketing executive for the Warner Lambert pharmaceutical company, Born circa 1954, Broas graduated from Delbarton prep school in Morristown, New Jersey, in 1972, earned an A.B. in Economics and History at Boston College in 1976 and a J.D. from the College of William and Mary in 1979. From 1979 to 1980, Broas served as a law clerk for Justice Mark Sullivan of the Supreme Court of New Jersey.
He started his private practice career as an associate at two New York City law firms: Conboy, Hewitt, O'Brien & Boardman from 1980 to 1983 and
Whitman & Ransom
from 1983 to 1985. Relocating to Washington, DC, Broas was a partner at Anderson, Hibey & Blair from 1986 to 1995, when he joined the DC office of the Chicago-based law firm of Winston & Strawn, where he has specialized in white-collar criminal defense ever since. Clients Broas considers representative include
UBS Securities, LLC
;
Legg Mason
;
Otsuka America Pharmaceuticals, Inc.
;
Alstom Holdings
;
Ingersoll-Rand, Ltd.
; and
Papa John's International, Inc.
He also represented the left-leaning group Citizen Action until it was shut down because of its involvement in funding a Teamsters election campaign, and Neil Volz, chief of staff to Rep. Bob Ney (R-Ohio), during the unfolding of the Jack Abramoff scandal in 2005-2006.
In 2005, Broas was appointed to the Board of Visitors of Mount Vernon by Virginia Gov. Mark Warner and was reappointed in 2009 by Governor Tim Kaine; both are Democrats. He was appointed by Maryland Governor Martin O'Malley (also a Democrat) to the Board of Trustees of St. Mary's College of Maryland in 2011. In 2010, President Obama appointed Broas to the Board of Trustees of the Woodrow Wilson International Center for Scholars, a nonpartisan think tank created by Congress in 1968.
-Matt Bewig
To Learn More: