Food Safety and Inspection Service: Who is Elisabeth Hagen?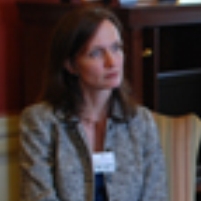 Despite his declaration that the government needed to address the nation's "troubling trend" with outbreaks of food poisoning, President Barack Obama took almost a year to appoint Elisabeth Hagen as head of the U.S. Department of Agriculture's Food Safety and Inspection Service (FSIS). Although Obama made the announcement on January 25, her confirmation hearing with the Senate Committee on Agriculture, Nutrition and Forestry has yet to take place. If confirmed for the job, Hagen will be responsible for running an agency with 7,300 inspectors that's supposed to ensure the safety of meat, poultry, and egg products consumed by Americans.
Finally, Obama turned to Hagen.
Hagen, 40, attended college at Saint Joseph's University in Philadelphia, where she received her Bachelor of Science. She went to medical school at Harvard, graduating in 1996, and completed her specialty medical training at the University of Texas Southwestern and the University of Pennsylvania. She is board certified in infectious diseases.
Hagen taught and practiced medicine in both the private and academic sectors, before joining the USDA in 2006 as a senior executive at FSIS. She was responsible for developing and executing the agency's scientific and public health agendas, and worked to foster coordination with food safety and public health operations at the federal, state, and local level.
Hagen was then promoted to USDA's chief medical officer, advising the department on a wide range of human health issues.
Hagen is said to be a bit of an unknown on the subject of food safety, because she hasn't published any papers, articles or books on the topic. But her nomination was well-received by the meat industry. The American Meat Institute supported Hagen's selection, as did the National Pork Producers Council.
Consumer advocates, on the other hand, had little to say about Hagen, considering her positions on many relevant issues to be something of a mystery.
-Noel Brinkerhoff
Washington Post)