Finland's Ambassador to the United States: Who Is Kirsti Kauppi?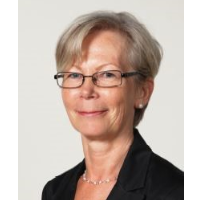 Kirsti Kauppi
Kirsti Kauppi, a career member of her country's Ministry of Foreign Affairs, assumed the post of Finland's ambassador to the United States on Sept. 1, 2015. It's her second such posting and her second assignment in Washington.
Kauppi was born in 1957 in Oulu, in northern Finland. She attended the Helsinki School of Economics and Business Administration, earning a master's degree in economics in 1981. She joined the Ministry of Foreign Affairs in 1983.
To begin her career, she was assigned to work on development cooperation issues, and was assigned to the International Labour Organization in Geneva, Switzerland, from 1985 to 1986. In 1989, she was assigned to the Finnish embassy in Bangkok, Thailand, and in 1993 became part of her country's permanent mission to the European Union in Brussels, Belgium.
Kauppi was sent to Washington in 1997. She returned home in 2000 as an advisor to the State Secretary. The following year, she was put in charge of EU common foreign and security policy coordination in the Ministry of Foreign Affairs. In 2003, she went to Berlin as the deputy chief of mission in Finland's embassy there. In 2005, she moved to Vienna as ambassador to Austria and to serve as her country's representatives to the United Nation organizations there. During that time, she also served for three years as the Finnish Governor on the International Atomic Energy Agency's Board of Governors. In 2008, she was elected vice-chair of the agency.
Kauppi returned to Helsinki the following year to take over as the ministry's director general for Africa and the Middle East. 2012, she took a temporary post as political director for foreign affairs, a job she held until going to Washington.
Kauppi enjoys walking and bicycle riding. She speaks Swedish, English, German and French.
-Steve Straehley
To Learn More:
Official biography (pdf)