Federal Co-Chair of the Delta Regional Authority: Who Is Chris Masingill?
Saturday, August 28, 2010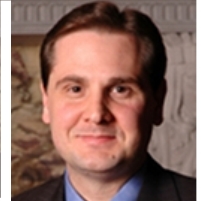 After being nominated by President Barack Obama on April 22, 2010, Chris Masingill was confirmed by the Senate to be federal co-chair of the Delta Regional Authority (DRA) on June 24, 2010. DRA is an independent Federal/State partnership designed to stimulate economic development in the Mississippi River Delta Region, increase the area's self-sufficiency, and help improve the lives of its nearly 9.5 million residents of the 252 counties and parishes in the parts of the eight states that make up this economically distressed region. These states are Alabama, Arkansas, Illinois, Kentucky, Louisiana, Mississippi, Missouri and Tennessee.
Born in Texas ca. 1973, Chris Masingill's family has roots in Morrilton, Arkansas, although he earned his Bachelor's degree from Texas Wesleyan University in Fort Worth, Texas, where he volunteered to work on several area municipal campaigns, and served as student body president for the 1996-1997 academic year.
After graduating in 1997, Masingill went to work for
Blanche Lincoln
's successful 1998 U.S. Senate campaign as deputy finance manager. After Lincoln was elected, Masingill served as assistant to her chief of staff. In 2000, he was Special Projects Assistant during Congress's establishment of the Delta Regional Authority. Working for Senator Lincoln, he focused on appropriations and special projects concerning community and economic development. Dispatched by Lincoln to work on
Mike Ross
's congressional campaign, Masingill helped Ross to victory and then served as his District Director from 2001 to 2005. Beginning in February 2005, he was interim executive director of Arkansas' Democratic Party for a 90-day transition period. At that time, he was already vice chairman of the Garland County Democratic Central Committee..
In 2006, he was Governor
Mike Beebe
's gubernatorial campaign manager. After Beebe's election win, the Governor rewarded his manager by appointing him as Arkansas's Recovery Implementation Director for the
American Recovery and Reinvestment Act
, as well as Director of Intergovernmental Affairs, which acts as the official liaison between the Governor's office and the federal delegation, federal agencies and the
National Governors Association
. He was also the Governor's chief policy advisor to the
Arkansas Economic Development Commission
and Arkansas's official Designee and Alternate on the U.S. Delta Regional Authority's board of directors.
Masingill lives in Little Rock with his wife, Melissa Masingill, who is Director of Communications & Government Relations at
Delta Dental of Arkansas
.
A Democrat, Masingill
attended
the 2008 Democratic convention as a Hilary Clinton delegate. In 2010, he donated $250 to Democrat Chad Causey, the party's nominee to represent Arkansas's First Congressional district. A year earlier, in 2009, Melissa Masingill donated $250 to the Democratic National Committee.
-Matt Bewig