Djibouti's Ambassador to the United States: Who Is Mohamed Siad Doualeh?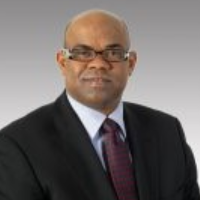 Mohamed Siad Doualeh
Mohamed Siad Doualeh, a career member of his country's Foreign Ministry, was appointed on December 3, 2015 to be Djibouti's ambassador to the United States and presented his credentials to President Obama on January 28, 2016. Doualeh is also Djibouti's permanent representative to the United Nations.
Doualeh was born December 27, 1968. His university education earned him a master's degree in British and American literature and civilization.
Before joining the Foreign Ministry, he was a journalist at the newspaper La Nation in Djibouti. In 1998, he founded the magazine l'Entre-Deux and was its editor. He joined the Foreign Ministry that year.
His first assignment was in the ministry's bilateral department, working on African issues. In 2000, Doualeh joined the planning committee for the National Conference for Peace in Somalia in Arta, Djibouti, and the following year, he was made secretary of the National Committee on Terrorism. Doualeh became special advisor to the Foreign Minister and the ministry's spokesman in 2002. In 2004, he was made ambassador and special envoy to the Inter-Governmental Authority for Development (IGAD) in Somalia. IGAD is composed of Djibouti, Eritrea, Ethiopia, Kenya, Somalia, Sudan and Uganda.
Doualeh was made ambassador to Switzerland, the World Trade Organization and the United Nations agencies based in Geneva in 2006, posts he held until coming to Washington. Between 2007 and 2008, he served as vice-president of the U.N. Human Rights Council, and between 2009 and 2015 he held the chairmanship of the Intergovernmental Working Group on the effective implementation of the Durban Declaration and Programme of Action of the United Nations Office of the High Commissioner for Human Rights.
A music enthusiast, Doualeh is a founding member of the cultural association ADAC, longtime organizer of "The Fest'horn," the largest music festival dedicated to peace in the Horn of Africa.
Doualeh is married with four children. He speaks English, French, Spanish and Somali.
-Steve Straehley
To Learn More:
Official Biography (French)