Director of the Bureau of Labor Statistics: Who Is Erica Groshen?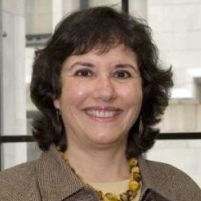 The Bureau of Labor Statistics, which is the research arm of the Department of Labor and the principal fact-finding organization for the Federal Government in the field of labor economics, has a new leader in the pipeline, an experienced labor economist who has spent most of her career working for the Federal Reserve. Dr. Erica L. Groshen, who was nominated for a four-year term by President Obama on February 16, is herself a former union member and official who describes herself as "nonpartisan." She has not yet been scheduled for a Senate confirmation hearing.
Born in August 1954, Groshen earned a B.S. in Economics and Mathematics at the University of Wisconsin at Madison in 1977, and an M.A. and Ph.D. in Economics at Harvard University, in 1983 and 1986, respectively. At Harvard, she taught Labor Economics; Statistical Methods for Economists; Trade Unions, Collective Bargaining, and Public Policy; and Principles of Economics.
-Matt Bewig