Director of the Agency for Toxic Substances and Disease Registry: Who Is Patrick Breysse?
Sunday, November 22, 2015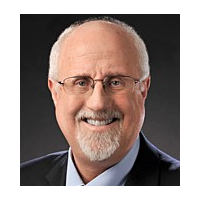 Patrick Breysse
Patrick Breysse, an expert in the field of environmental health, took over as the Centers for Disease Control's director of the Agency for Toxic Substances and Disease Registry on Dec. 28, 2014.
Breysse, who was one of seven children, was born into the field of environmental health. His father, Peter Breysse, a professor at the University of Washington, was a pioneer in the field. The elder Breysse helped establish a connection between the formaldehyde used in mobile home construction and illnesses and was dubbed "The Ralph Nader of the Pacific Northwest" by a local reporter.
Patrick Breysse attended Washington State University, then went to Johns Hopkins University in Baltimore for his graduate work. He earned a master's in health sciences in 1980 and his PhD in environmental engineering in 1985. Breysse did postdoctoral work at the British Institute for Occupational Medicine in Edinburgh, Scotland.
Breysse joined the faculty of Johns Hopkins University in 1986 and remained there until joining the federal government. His research there included a study on smoking in cars, which found that smoking in autos left twice the levels of secondhand smoke than in bars. He directed a secondhand smoke exposure assessment laboratory at Johns Hopkins and conducted studies in the field around the world.
He also examined the effects of indoor and outdoor air pollution on respiratory health, including childhood asthma, chronic obstructive pulmonary disease, and respiratory tract infections.
Breysse's last position at Johns Hopkins was associate chair for educational programs within the Department of Environmental Health Sciences, program director for the Industrial Hygiene Training Program and co-director of the Johns Hopkins Center for Childhood Asthma in the Urban Environment.
Breysse's wife, Jill, also works in environmental health; she is a program manager at the National Center for Healthy Housing. The Breysses have three sons.
-Steve Straehley
To Learn More: