Denmark's Ambassador to the United States: Who Is Lars Gert Lose?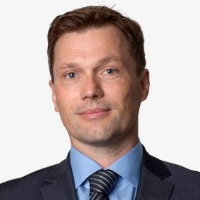 Lars Gert Lose
Lars Gert Lose, a long-time official in his country's Ministry of Foreign Affairs, was appointed in August, 2015, as Denmark's ambassador to the United States.
Lose earned a Master's degree in international relations from the University of Warwick in England in 1995 and a Master's in political science from Denmark's Aarhus University in 1997.
Lose joined the Ministry of Foreign Affairs in May of that year, first as head of section in the European Union coordination office. The following year, he assumed a similar role in the Southern Africa office and moved in 2000 to the same job in the European policy office.
He was sent to Paris in 2001 as first secretary of economic and political affairs in Denmark's embassy there. He returned to Copenhagen in 2004 to serve as private secretary to Minister of Foreign Affairs Per Stig Møller. In 2008, Lose was made head of department in the Foreign Minister's office. His duties included being the department's chief of public relations. Lose was given the rank of ambassador in 2010.
Lose was made under secretary for global security in 2011 and the following year became political director and under secretary for global policy and security. In 2013, Lose was named permanent Under Secretary of State, the chief foreign affairs advisor to Denmark's Prime Minister, a job he held until coming to Washington.
Part of Lose's duties since arriving in the United States includes explaining Danish policies that have been mentioned in the course of the U.S. presidential campaign. The Danes' have defended their refugee policy, pointing out that the 21,000 refugees they've accepted would be equivalent to the United States taking 1.2 million on a per capita basis. Lose also commented on Democratic candidate Bernie Sanders' statement that he would like to see the U.S. economy be more like Denmark's. "It goes without saying, of course without interfering in the U.S. political debate, that we welcome any positive mention of Denmark," Lose told Time magazine. "Denmark has a lot to offer in terms of how we organize our society."
"Danes have a very flexible labor market and we are open for business," he added. "At the same time, Danes benefit from a high degree of social security, universal health coverage and strong public education system free for all. We also have very ambitious sustainable energy policies in place to fight climate change and ensure energy security in a way that is at the same time economically viable."
Lose is married to Ulla Rønberg, who works for the Danish Agency for Culture, but is on leave during Lose's Washington assignment. Rønberg has promoted Danish arts and culture around the world. They have three children: Ellen, Bjorn and Siw.
Lose speaks English, French, German, Norwegian and Swedish.
-Steve Straehley
To Learn More:
Ulla Rønberg Specializes in Promoting Danish Culture Around World (by Gail Scott, Washington Diplomat)
Here's What Denmark Thought About the Democratic Debate (by Eliza Gray and Denver Nicks, Time)