Commissioner of the Social Security Administration: Who Is Carolyn Colvin?
Saturday, August 02, 2014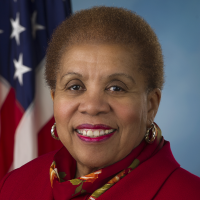 On June 20, 2014, President Barack Obama nominated Carolyn Watts Colvin to be commissioner of Social Security. Colvin has been serving in the job in an acting capacity since February 14, 2013. Her confirmation hearing before the Senate Committee on Finance on July 31 was without controversy.
Colvin was born May 27, 1942, in Arnold, Maryland, the state in which she has spent her entire life. She graduated from segregated Wiley H. Bates High School in Annapolis. Colvin's first professional jobs were for the City of Baltimore, beginning in 1969 in the Department of Housing and Community Development. While working for the city, she attended night school at Morgan State University, earning a B.S. in Business Administration in 1971 and later an MBA from the same school.
In 1982, Colvin jumped into politics, working as a field organizer for Democrat Paul Sarbanes, who was running for Senate from Maryland. When he won, Colvin was named his director of field operations, serving until 1984. She then returned to Baltimore, becoming the city health department's deputy commissioner for administration.
Colvin moved to Maryland's state government in 1988, as deputy secretary for operations in the state's Department of Human Resources. The following year, she was appointed by Gov. William Schaefer to be the department's secretary, responsible for administering state assistance programs.
While in that position, Colvin authored a controversial plan that tied some assistance benefits to children's school attendance and getting preventative medical care. Although it was instituted in a time of cutbacks in state government, Colvin insisted its purpose was to encourage parents to take better care of their children and not to cut benefits. Critics said the cuts hurt children, who often had no say in whether they attended school or got health care.
In 1994, Colvin got her first taste of the Social Security Administration (SSA) when she was named deputy commissioner for policy and external affairs in the Clinton Administration. In 1998, she was put in charge of Programs and Policy and in 1998 she was named deputy administrator for operations.
With the end of the Clinton Administration, Colvin was named director of human services for the District of Columbia, taking over a department said to be in disarray. After two years, she moved to suburban Montgomery County, Maryland, to lead its department of Health and Human Services. Colvin took her first private-sector job in 2007, as chief executive officer of Amerigroup Community Care, an HMO in Washington D.C. In 2009, Colvin was named special assistant to Maryland's secretary of transportation.
Colvin joined the Obama Administration in December 2010 as deputy commissioner of the Social Security Administration, serving until her term ended in 2013, at the same time as that of Commissioner Michael Astrue. At that time, Colvin was named acting commissioner.
One of her major decisions in her current job was to halt collection of decades-old Social Security overpayments from beneficiaries or their descendants. Some people found their refunds from 2013 income taxes attached to settle overpayments of which they had no knowledge and derived no benefit. In April, Colvin halted the collections.
If confirmed, Colvin will serve the remainder of the six-year term that began when Astrue stepped down. Colvin will have to deal with the closing of Social Security offices and the halting of some services to clients. The service cutbacks come in response to flat funding levels for the SSA despite a sharp increase in those receiving benefits.
Colvin is a widow who has two sons, one of whom is deceased, and six grandchildren.
-Steve Straehley
To Learn More:
Spotlight: Carolyn W. Colvin (Destiny-Pride)
Carolyn Colvin, Acting Commissioner (by Jody Brannon, National Journal)