Commissioner of the Foreign Claims Settlement Commission: Who is Anuj Desai?
Wednesday, February 08, 2017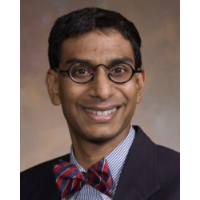 Anuj Desai
Anuj Chang Desai was confirmed by the U.S. Senate as commissioner of the Foreign Claims Settlement Commission on March 30, 2012. The Commission adjudicates claims of U.S. nationals against foreign governments.
Desai earned an A.B. in mathematics from Harvard University in 1987, a master's degree in international affairs from Columbia University in 1990, and a J.D. from the school of law at the University of California, Berkeley, in 1994, where he served as editor-in-chief of the California Law Review.
Desai spent the summers of his school years gaining on-the-job experience. In 1990, he landed work a position as an instructor at the John F. Kennedy School of Government at Harvard. Then in 1992, he did some work at the Legal Resources Centre in Grahamstown, South Africa. In the summer of 1993, he took on a job as a law clerk in the Legal Adviser's Office at the U.S. Department of State, and the following summer was as an associate with the law firm of Hogan and Hartson.
Between 1994 and 1996, with his college years now behind him, Desai served as a judicial clerk for Judge David S. Tatel at the United States Court of Appeals for the D.C. Circuit and for Judge Louis F. Oberdorfer at the United States District Court for the District of Columbia.
In 1996, Desai was recruited as a legal assistant to the U.S. arbitrators at the Iran-United States Claims Tribunal in The Hague, The Netherlands, a job that continued through 1998. Later that year he went on to practice law with the Seattle firm of Davis Wright Tremaine, focusing on litigation pertaining to copyright, trademark, newsgathering and the First Amendment. Then in 2001, he joined the University of Wisconsin Law School faculty as a professor of law. With periodic leaves of absence, he has continued in that job to the present. As a visiting professor, he taught at the Johns Hopkins University-Nanjing University Center for Chinese and American Studies in Nanjing, China; National Taiwan University in Taipei, Taiwan; and National Tsing Hua University in Hsinchu, Taiwan.
In January, 2016, Desai was appointed as a member of the U.S. Department of Labor's Administrative Review Board, which issues final decisions for the Secretary of Labor in cases relating to worker protection laws.
Among his many publications and presentations are Wiretapping Before the Wires: The Post Office and the Birth of Communication Privacy, What a History of Tax Withholding Tells Us about the Relationship between Statutes and Constitutional Law and Can the President Read Your Mail?: A Legal Analysis.
-Danny Biederman
To Learn More:
Scholarly Papers by Anuj Desai