Chile's Ambassador to the United States: Who Is Juan Gabriel Valdés?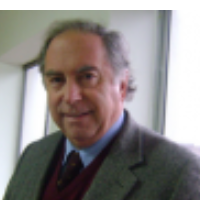 Juan Gabriel Valdés Soublette presented his credentials as Chile's ambassador to the United States to President Barack Obama on May 21, 2014. It's the fourth ambassadorial posting for Valdés.
Valdés was born June 2, 1947, in Santiago, Chile. His father, Gabriel Valdés, was at various times Chile's foreign minister and president of its Senate. Later, he led the movement against President Augusto Pinochet and was jailed in 1982 by Pinochet's regime. Through his father's earlier stints in the foreign ministry, the younger Valdés met international figures such as Golda Meir, Robert Kennedy and Charles DeGaulle.
Valdés studied law at Universidad Católico and was working as a researcher at the university in 1973 when he was forced to go into exile after Pinochet took power through a coup on September 11, 1973. Valdés earned a master's degree in political and Latin American studies at Essex University in Great Britain. While in exile, he was awarded his Ph.D. in political science from Princeton in 1976 and later worked at think tanks in the United States and Mexico.
While working for the Institute of Policy Studies in Washington, D.C., Valdés had a brush with the Pinochet killing machine. He usually rode to work with colleagues Orlando Letelier, a former ambassador from Chile to the United States, and Letelier's aide Michael Moffitt and Moffitt's wife Ronni, but didn't on September 21, 1976. The day before, a bomb had been planted in Letelier's car and it went off while the three were on their way to work. Letelier and Ronni Moffitt were killed. It was later discovered that Valdés had actually ridden in the car the day before the explosion while the bomb was attached.
In 1988, Valdés began working on the plebiscite on whether the Pinochet regime should continue. His particular contribution was the television campaign urging Chileans to vote "no" on the plebiscite. The vote resulted in Ricardo Lagos, with whom Valdés had worked during the campaign, assuming the presidency. In 1990 Valdés was named ambassador to Spain.
Valdés came home in 1994 to become head of the international affairs directorate in the Finance Ministry, remaining in that job until 1996, when he moved to the Foreign Ministry, bringing the economic work with him. There, he helped negotiate free trade agreements with the United States and with Canada.
In 1999, Valdés was named foreign minister, serving for about a year. He negotiated the return to Chile of Pinochet, who'd been arrested in London after traveling there for medical treatment. Spain had originally requested Pinochet's arrest, but Valdés prevailed and the former dictator was allowed to return home.
Valdés then served as Chile's ambassador to the United Nations from 2000 to 2003. During his tenure, Chile took its turn as a non-permanent member of the Security Council. Valdés was named ambassador to Argentina in 2003, but in 2004 he was made the UN Secretary General's special representative to Haiti and was head of the UN's stabilization mission there until 2006.
In 2007, Valdés organized and was director of Chile's public diplomacy program. His experience as a troubleshooter was used again in 2010, when he was sent to Bolivia as Chile's representative to UNASUR, the Union of South American Nations, to help with the crisis in that country. In 2011 he went to Paris as a professor at the Sorbonne.
Valdés and his wife, historian Antonia Echenique Celis, have four children. In 1996, he published a book Pinochet's Economists: The Chicago School of Economics in Chile about the right-wing economic system imposed after the 1973 coup.
Valdés' brother, Maximiano, is an internationally known orchestra conductor. Valdés studied the cello and enjoys classical and jazz music.
-Steve Straehley
To Learn More:
Juan Gabriel Valdés - Biographical Information (Global Leadership Foundation)
Gabriel Valdes: Politician Who Returned From Exile To Help Lead Chile's Transition From The Pinochet Era Into Democracy (by Phil Davison, The Independent)
Chile's New U.S. Ambassador Recalls A Deadly Day In 1976 In Washington And His Own Escape (by Al Kamen and Colby Itkowitz, Washington Post)