Chemical Safety Chairman Resigns: Who Is Rafael Moure-Eraso?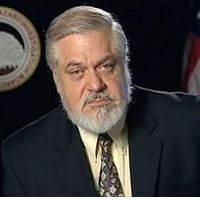 Rafael Moure-Eraso (photo: Chemical Safety Board)
Rafael Moure-Eraso's time as head of the Chemical Safety Board (CSB) is over, much to the relief of people in his own agency, administration officials, members of Congress and safety advocates.
Moure-Eraso resigned Thursday from his post as chairman of the CSB after being asked to leave by the White House, which was encouraged by both Republican and Democratic lawmakers to get rid of the embattled Moure-Eraso, according to National Journal.
During his five years in charge, Moure-Eraso was criticized for mismanaging his agency and creating a toxic environment for workers.
Investigations into chemical accidents had backlogged under his leadership and he was accused of getting in the way of the Environmental Protection Agency's inspector general's investigations. Further, Moure-Eraso and two top executives were caught using personal email accounts to conduct official business, according to National Journal.
A congressional investigation (pdf) concluded the former university professor ruined CSB's workplace, turning it into an "abusive, toxic and hostile" environment.
The situation has been so bad inside the operation that at least nine veteran employees of the 40-person agency have quit since 2011, which helped exacerbate the agency's backlog of investigations into chemical accidents.
Board members also have left in disgust because of Moure-Eraso. Beth Rosenberg, appointed by Obama in 2013, resigned due to CSB's "level of dysfunction."
"Those whose opinions differed from those of senior leadership or the chair are marginalized and vilified," Rosenberg told lawmakers at a special hearing.
"Disagreement is seen as disloyalty." She added that the entire "agency is broken [and] needs to be rebuilt."
Prior to joining CSB, Moure-Eraso was a member of the University of Massachusetts Lowell faculty for 22 years, including 12 years as an associate professor, and 10 years as professor and graduate coordinator for the Department of Work Environment in the School of Health and Environment. He was also a visiting lecturer in occupational health at the Harvard School of Public Health from 1993 to 2000.
Although Moure-Eraso is out as CSB chairman, he'll remain on the board of the agency until mid-April.
-Noel Brinkerhoff, Danny Biederman
To Learn More:
Under Pressure, Chemical Safety Head Resigns (by Jason Plautz, National Journal)
Rafael Moure-Eraso, Tony Mazzocchi and the Battle for Worker Safety (Corporate Crime Reporter)
Chemical Safety Board Chair Accused of Whistleblower Retaliation and Creating a "Toxic Environment" (by Noel Brinkerhoff, AllGov)
Chair of the U.S. Chemical Safety Board: Who is Rafael Moure-Eraso? (by Danny Biederman, AllGov)