Chair of the Chemical Safety and Hazard Investigation Board: Who Is Vanessa Allen Sutherland?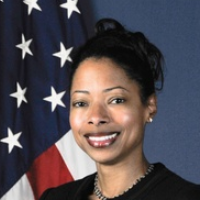 President Barack Obama nominated Vanessa L. Allen Sutherland to lead the Chemical Safety and Hazard Investigation Board on March 3, 2015. If confirmed, Sutherland will replace Rafael Moure-Eraso, who drew the ire of lawmakers on both sides of the aisle for what was called "toxic leadership" of the board and then resigned on March 26.
Sutherland graduated from Drew University in New Jersey in 1992 with a B.A. in political science and art history. While at Drew, she also studied at the University of London. After earning her undergraduate degree, Sutherland worked in the Department of Energy's Office of the Inspector General. She then went to American University, where she earned a law degree in 1996 and an MBA in 1997. While in law school, Sutherland served as a summer associate at the Federal Deposit Insurance Corp. and as a clerk at the law firm of Fulbright and Jaworski.
Upon graduation, Sutherland began work as a corporate attorney at long-distance phone company MCI. In 1998, she moved to MCI subsidiary Digex, first as counsel and later as senior counsel and then vice president and deputy general counsel.
Sutherland moved on to cigarette manufacturer Philip Morris in 2004 as counsel. In 2008 she was named a senior counsel for Philip Morris parent Altria in their client services group.
She switched to government service in 2011 as chief counsel for the Department of Transportation's Pipeline and Hazardous Materials Safety Administration, where she works as she awaits confirmation.
Sutherland contributed to the presidential campaigns of John Kerry and Barack Obama. Her husband, Immanuel Sutherland, is community relations specialist for Altria.
-Steve Straehley
To Learn More: