Assistant Secretary of the Interior for Indian Affairs: Who Is Kevin Washburn?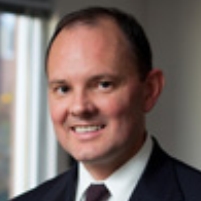 Assistant Secretary of the Interior for Indian Affairs: Who Is Kevin Washburn?
On August 2, 2012, President Barack Obama nominated a law professor with experience in American Indian law and gambling law to succeed
Larry EchoHawk
as Assistant Secretary of the
Interior
for
Indian Affairs
. A member of the
Chickasaw Nation of Oklahoma
, Kevin K. Washburn has been Dean of the University of New Mexico School of Law in Albuquerque since June 2009. The nomination is subject to confirmation by the Senate.
Born in 1967 in Southeastern Oklahoma, Washburn earned a BA in Economics at the University of Oklahoma in 1989, attended law school at the Washington University Law School in St. Louis for one year, before transferring to Yale Law School, where he was editor-in-chief of the Yale Journal on Regulation and earned his JD in 1993. Washburn actually began his legal education at the University of New Mexico School of Law as a student at the American Indian Law Center's Pre-law Summer Institute.
Pursuing a career in public service after graduating law school, Washburn served as a judicial law clerk for
Judge William C. Canby, Jr.
, an expert in American Indian law, on the U.S. Court of Appeals for the Ninth Circuit in Phoenix, Arizona, from August 1993 to July 1994. Washburn then relocated to Washington D.C., to serve as a trial attorney at the
Department of Justice
Environment and Natural Resources Division from 1994 to 1997. At the DOJ, Washburn successfully argued the case of
Montana v. EPA
, in which the Ninth Circuit upheld an
Environmental Protection Agency
decision to recognize the
Confederated Salish & Kootenai Tribes
as a state for purposes of setting water quality standards under the Clean Water Act. Changing jobs at the DOJ, Washburn served as an Assistant U.S. Attorney in Albuquerque, New Mexico, in the Violent Crimes Section from 1997 to 2000. During this time, Washburn also taught at UNM as an adjunct professor. Washburn's first official foray into practicing American Indian law came when he returned to Washington to serve as general counsel at the
National Indian Gaming Commission
from January 2000 to July 2002.
Washburn began his academic career as an associate professor of law at the University of Minnesota Law School in Minneapolis, where he taught from 2002 to 2008, although he was resident in Massachusetts for the 2007–2008 academic year as the Oneida Indian Nation Visiting Associate Professor of Law at Harvard Law School. He was Rosenstiel Distinguished Professor of Law at the Rogers College of Law at the University of Arizona in Tucson from 2008 to 2009, where he taught contracts, criminal law, and gambling law.
Washburn is married to Elizabeth "Libby" Rodke Washburn, who currently serves as the state director for U.S. Senator Jeff Bingaman (D-New Mexico), and they have two children. A Democrat, Washburn has contributed $3,050 to Democratic candidates and causes, including $525 to
ActBlue
in 2009, $525 to Sen. Michael Bennett (D-Colorado) in 2009, and $2,000 to John Kelly's unsuccessful campaign for Congress in New Mexico's 1st Congressional District in 2000. Libby Washburn has contributed $1,250: $250 to Dave Obey (D-Wisconsin), who was U.S. Representative for Wisconsin's 7th Congressional District from 1969 until 2011, in 2009, and $1,000 to Sen. Bennett in 2010.
-Matt Bewig
Biography
(University of New Mexico School of Law)