Assistant Secretary for Aging: Who is Kathy Greenlee?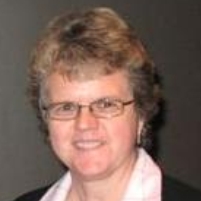 If Secretary of Health and Human Services Kathleen Sebelius ever longs for her days back in Kansas, she can always wander down the hall and visit with her old pal, Kathy J. Greenlee. The new head of the Administration on Aging is a longtime aide of Sebelius, having served under her while she was Kansas's governor and state insurance commissioner.
A native of Topeka, Greenlee, 49, attended college at the University of Kansas where she received her bachelor's in business administration in 1985. She received her Juris Doctor from the university's law school in 1988, and was admitted to the Kansas bar that same year.
In 1989 Greenlee left the coalition to become a staff attorney for the Legal Aid Society of Topeka, specializing in elder law and general civil law. She handled divorce, paternity, child custody and social security disability cases, as well as prepared simple wills and living wills and made presentations to senior citizen groups.
Her last stop in Kansas state government was at the Department on Aging, which she took over as the Secretary of Aging in January 2006. As a member of Sebelius' cabinet, Greenlee managed a state agency with a staff of 187 and a budget of $497 million. The department oversees the administration of Older American's Act programs, distribution of Medicaid payments for nursing home residents, and regulation of nursing home licenses.
Greenlee was sworn in as Assistant Secretary for Aging on June 29, 2009.
-Noel Brinkerhoff