Ambassador to Sweden: Who is Mark Brzezinski?
Monday, September 19, 2011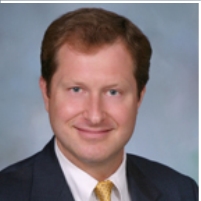 Born in 1965, Brzezinski is the son of Zbigniew Brzezinski, who was President Jimmy Carter's national security adviser. His sister, Mika Brzezinski, is a host on MSNBC. His brother, Ian Brzezinski, served in the administration of President George W. Bush and was an advisor to Secretary of Defense Donald Rumsfeld.
Brzezinski graduated from Dartmouth College in 1987 with a Bachelor of Arts in government, earned a JD from the University of Virginia Law School in 1991, and holds a DPhil in political science from Oxford University. He also earned a Fulbright Scholarship to study the Polish Constitutional Court.
From 1996 to 1999, he was a corporate and securities associate at Hogan & Hartson LLP in Washington, DC.
Between 2002 and 2007, he was an active lobbyist for McGuireWoods, representing clients such as Smithfield Foods and Gannon International.
In the spring of 2005, he served as an adjunct professor at Columbia University's School for International Affairs.
He has donated more than $16,000 to politicians and political committees since 1999, most of which has gone to Democrats.
During the 2008 presidential race, Brzezinski served as a foreign policy advisor to Obama. Since his inauguration, Brzezinski has written numerous newspaper opinion pieces supporting Obama's policies, in particular those relating to how U.S. businesses should deal with corrupt regimes abroad.
-Noel Brinkerhoff