Ambassador to Malta: Who Is Douglas Kmiec?
Saturday, January 09, 2010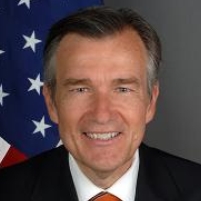 President Obama rewarded one of his most prominent conservative Catholic supporters by nominating Douglas W. Kmiec to be ambassador to Malta, a tiny Mediterranean island nation with an overwhelmingly Catholic population and little present-day strategic significance. In fact, the position has been filled exclusively by political appointees since 1987. Nominated on July 2, 2009, Kmiec was unanimously confirmed by the Senate on August 7, and sworn in September 2, 2009.
Kmiec is married to Carolyn Keenan, with whom he has five children. A Republican, in 2000 Kmiec donated $250 to the presidential campaign of George W. Bush.
- Matt Bewig