Afghanistan's Ambassador to the United States: Who Is Hamdullah Mohib?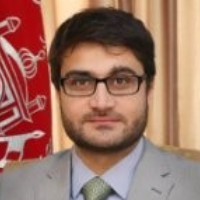 Hamdullah Mohib
Hamdullah Mohib, an advisor to Afghanistan President Ashraf Ghani, was appointed in August, 2015, to be his country's ambassador to the United States. It's his first such posting.
Mohib was born in December 1983. He was educated in Britain, earning an information technology certification from Uxbridge College in 2004. He then worked as an IT analyst for Intel doing Windows infrastructure support to sites in Europe and Russia from 2006 to 2007. He returned to school, this time to Brunel University, and earned a bachelor's in engineering in 2008.
Mohib founded an Afghan students' group, the Afghan Professionals Network and a think tank, Discourse Afghanistan. He also founded the largest Afghan diaspora youth association in Europe, the Afghan Students Association of the UK. Mohib was responsible for the creation of community service programming to recognize the achievements of Afghan women, and to support special-needs orphans living in Kabul.
Following his studies at Brunel, Mohib returned to Afghanistan and went to work for the American University of Afghanistan, both as its IT director and a teacher of IT classes.
Mohib returned to Britain and Brunel in 2011 to work on a Ph.D. He worked as a teaching assistant there until earning his doctorate, studying 3D video communications, in 2014.
After getting his degree, Mohib went back to Afghanistan to work in Ghani's campaign as his social media "guru" and subsequently serve as his deputy chief of staff. He was responsible for communications and correspondence in the president's office.
Mohib's wife, Lael, is an American who has worked with Afghan orphans. They have also written articles together on Afghan political issues.
Mohib speaks English, Urdu/Hindi, Pashto, and Dari.
-Steve Straehley
To Learn More:
Can Civil Society Save Afghanistan? (by Lael Mohib and Hamdullah Mohib, Foreign Policy)