Administrator of the Rural Utilities Service: Who Is Brandon McBride?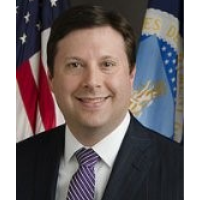 Brandon McBride
Brandon McBride was appointed administrator of the U.S. Department of Agriculture's Rural Utilities Service in March, 2015.
McBride earned B.A., B.S. and a master's in public administration from Arkansas State University. Before moving to the Rural Utilities Service, he worked in the U.S. Senate. Beginning in 2001, McBride was a grants specialist for Sen. Blanche Lincoln (D-Arkansas). In 2003, he was named Lincoln's senior legislative assistant. McBride moved to the Senate Committee on Agriculture, Nutrition and Forestry in 2009 as a senior staffer, where he remained until 2015.
-Steve Straehley
To Learn More: