Acting Director of the Food and Drug Administration: Who Is Stephen Ostroff?
Saturday, November 21, 2015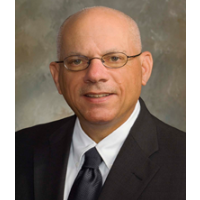 Stephen Ostroff
Stephen Ostroff, who was serving as chief scientist for the Food and Drug Administration (FDA), took over as acting director of the agency in April 2015, upon the departure of Margaret Hamburg.
Ostroff is a native of Philadelphia and attended medical school at the University of Pennsylvania. He graduated from there in 1981 and did a residency in internal medicine at the University of Colorado Health Sciences Center and another in preventive medicine at the Centers for Disease Control and Prevention (CDC).
Ostroff went to work as a regular employee of CDC in 1986. He was first assigned to work with the Washington State Health Department but soon moved to CDC headquarters. His specialties were emerging infectious diseases, food safety and the coordination of responses to complex outbreaks. In 2001, he was one of CDC's point men on the anthrax outbreak a month after the 9/11 attacks. In 2003, Ostroff took a similar role during that year's monkeypox outbreak that arose from exotic animals being brought into the United States.
In 2005, Ostroff left CDC and went to work for the Department of Health and Human Services in Honolulu as the department's representative to the Pacific Islands, and as a consultant to the World Bank on public health projects in the South Asia region.
Ostroff then went to work for the Department of Health in his native Pennsylvania as chief epidemiologist and later as acting physician general.
He returned to federal service in 2013 at the FDA as chief medical officer in the Center for Food Safety and Applied Nutrition and senior public health adviser to FDA's Office of Foods and Veterinary Medicine and the following year was named the agency's chief scientist. In 2014, he used his position to urge pregnant women to eat more non-mercury-tainted fish and in 2015 he began the process of banning trans fats in U.S. processed foods.
-Steve Straehley
To Learn More: