Acting Commissioner of U.S. Customs and Border Protection: Who Is David Aguilar?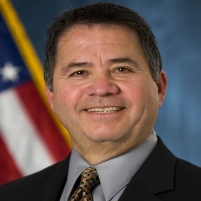 Born in December 1955 near Rio Grande City, Texas, Aguilar earned an Associate Degree in Accounting at Laredo Community College, and attended Laredo State University and the University of Texas at Arlington. He is also a graduate of the John F. Kennedy School of Government Senior Executive Fellows Spring Class of 1999.
Aguilar joined the United States Border Patrol in June 1978 at Laredo, Texas, where he served as first line supervisor, Assistant Patrol Agent in Charge and Patrol Agent in Charge. From January 1988 to August 1996, Aguilar served as Patrol Agent in Charge of three Border Patrol Stations in Texas: Dallas (1988-1992), Rio Grande Valley (1992-1995) and Brownsville (July 1995-August 1996), which was the largest Border Patrol Station in the Central Region.
After six years as Chief of the Border Patrol, Aguilar was named Deputy Commissioner of (CBP) on April 11, 2010, serving as Chief Operating Officer and overseeing the daily operations of CBP's 57,000-employee workforce and managing an operating budget of more than $11 billion.
Aguilar and his wife, Bea, were married circa 1975, and have three children and three grandchildren.
-Matt Bewig
Border Patrol Battle: Agents Express a Lack of Confidence in their Chief (by Tim Vanderpool, Tucson Weekly)