Acting Assistant Secretary for the Office of Nuclear Energy: Who Is John Kotek?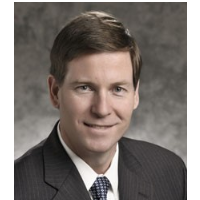 John Kotek
John Kotek, a former career employee of the Department of Energy, was nominated October 2, 2015, by President Obama to be Assistant Secretary of Energy for the Office of Nuclear Energy and is filling the role on an acting basis.
Kotek is from Massachusetts and graduated from Wayland High School there, where he played basketball, in 1985. He attended college at the University of Illinois, earning a B.S. in nuclear engineering in 1989.
After graduation, Kotek went to work for the Department of Energy (DOE) in the Office of Nuclear Energy, Science and Technology and was a manager in NERI, the Nuclear Energy Research Initiative. While at DOE, Kotek began work on an MBA at the University of Maryland, which he earned in 1995.
Kotek moved to Idaho in 1999 to manage R&D program development at Argonne National Laboratory-West. In 2002, he began a year as the American Nuclear Society's Glenn T. Seaborg Congressional Fellow, serving in the office of Senator Jeff Bingaman (D-New Mexico), Chairman of the Senate Energy and Natural Resources Committee. In 2003, Kotek returned to DOE and moved up to be deputy manager of the department's Idaho Operations Office, where he managed the Idaho National Laboratory contract.
In 2006, Kotek left government service to work as senior consultant and manager for nuclear programs at Washington Policy and Analysis, an international consulting firm. The following year, he left for Gallatin Public Affairs, eventually becoming managing partner of their Idaho office, advising clients on governmental and energy issues.
While at Gallatin, in 2010 Kotek was named staff director of the Blue Ribbon Commission on America's Nuclear Future, a group studying nuclear waste disposal. He was criticized by some in the nuclear community for recommending Mary Woollen, executive director of Keep Yellowstone Nuclear Free, to serve on the panel.
Kotek returned to the federal government in January 2015 as principal Deputy Assistant Secretary in the Office of Nuclear Energy, a post he held until being made acting director of the office.
Kotek is married; he and his wife Denise have three children.
-Steve Straehley
To Learn More:
John Kotek (Department of Energy)