Overview
<p>Barbados was the destination for George Washington&rsquo;s only known overseas trip, undertaken when he was a young man of nineteen.&nbsp;Today, more than 130,000 Americans follow their first President to Barbados every year, making it a leading tourist destination.&nbsp;Although technically not in the Caribbean, by history, culture, and proximity, Barbados is as Caribbean a nation as any other.&nbsp;It is also one of the most prosperous and stable countries of the region, with strong tourism and a growing economy.&nbsp;In fact, in 2007 Barbados hosted the championship match of the Cricket World Cup, and co-hosted the entire tournament with the other Anglophone countries of the region: Antigua and Barbuda, Grenada, Guyana, Jamaica, St. Kitts and Nevis, St. Lucia, and Trinidad and Tobago.&nbsp;</p>
more
less
Basic Information
<p><b>Lay of the Land</b>: Barbados is a small island in the Atlantic Ocean, just east of the Caribbean, with an area of 167 square miles, about 2&frac12; times the size of Washington, DC.&nbsp;The hilly, terraced island is composed almost entirely of coral, while coral reefs almost completely surround it.&nbsp;Sugarcane plantations, long the basis of the island&rsquo;s economy, cover the slopes and coastal plateaus.&nbsp;The capital, Bridgetown, has a population of almost 100,000.&nbsp;Barbados lies about 300 miles north of South America.&nbsp;</p> <div>&nbsp;</div> <div><b>Population</b>: 287,000 (2011 estimate)</div> <div>&nbsp;</div> <div><b>Religions</b>: Christian 95.5%, non-religious 1.73%, Baha'i 1.22%, Muslim 0.76%, Hindu 0.33%, other (mainly Rastafarian) 0.46%.</div> <div>&nbsp;</div> <div><b>Ethnic Groups</b>: black 93%, white 3.2%, mixed 2.6%, and East Indian 1%.</div> <div>&nbsp;</div> <div><b>Languages</b>: Barbadian Creole English (Bajan) 88.7%, English (official) 4.4%.</div>
more
less
History
<p>Barbados was inhabited as early as 1600 BCE, although these unknown people were followed much later first by Arawak and then by Carib peoples.&nbsp;Although the Portuguese visited during the 16th century, the first permanent settlers were the English, who claimed the island in 1625 and ruled it for more than 300 years.&nbsp;The English replaced the subsistence agriculture of the natives with a plantation economy based on sugarcane production for export; the extinction of the native peoples was one result.&nbsp;Large English plantation owners imported thousands of Africans to work as slaves on their sugar plantations, and the resulting expansion of sugarcane agriculture gradually pushed the smaller English yeoman farmers off their land and off the island.&nbsp;Working conditions on the plantations were so brutal that death rates among slaves were so high that the slave population was not self-sustaining.&nbsp;Barbados became one of the leading sugar producers in the world, enriching a small number of British absentee landlords and relying on thousands of slaves to work the island&rsquo;s small number of large sugar plantations.&nbsp;The abolition of slavery in the United Kingdom and its colonies in 1834 changed the sugarcane workers&rsquo; lives only somewhat, as their access to land and credit were limited.&nbsp;From 1800 until 1885, Barbados served as the seat of Government for the British colonies of the Windward Islands, and the resident Governor of Barbados also served as the Colonial head of the Windward Islands.&nbsp;After the Government of Barbados officially exited from the Windward Island union in 1885, the seat was moved from Bridgetown to St. George's on the neighboring island of Grenada, where it remained until the territory of the Windward Islands was dissolved in 1960.</p> <div>&nbsp;</div> <div>Despite being few in number, the plantation owners and propertied classes generally held a firm grip on power well into the twentieth century, owing largely to highly restrictive election laws that allowed only about 30% of adult Barbadians to vote.&nbsp;Women could not vote, nor could the poor, nor many in the middle class.&nbsp;During the Great Depression years of the 1930s, a vocal and militant labor movement developed among the sugarcane workers, who led the nation to political reforms and eventually independence.&nbsp;One of the leaders of the related political movement, Grantley Adams, in 1938 founded the Barbados Progressive League, which later changed its name to the Barbados Labour Party (BLP).&nbsp;Adams and his party demanded labor rights for the working class, universal adult suffrage, free education, and better housing and health care.&nbsp;Ironically for a left-leaning party leader, Adams also staunchly supported the British monarchy. Progress toward a more democratic government in Barbados was made in 1942, when the income qualification for voting was lowered and women won the right to vote.&nbsp;By 1950 the income restrictions on voting were entirely abolished, and control of the government control was wrested from the planters.&nbsp;In 1958, Adams was elected Premier of Barbados.</div> <div>&nbsp;</div> <div>From 1958 to 1962, Barbados was one of the ten members of the West Indies Federation, a country doomed by island-specific nationalism and by the fact that its members, as British colonies, held limited legislative power. Adams served as its first and only &ldquo;premier,&rdquo; but he failed in his attempt to make of the Federation a sort of United States of the Caribbean, and his opponents used his continued defense of the monarchy as evidence that he had lost touch with the people.&nbsp;</div> <div>&nbsp;</div> <div>Errol Walton Barrow, a fervent reformer, challenged Adams during the 1950s.&nbsp;In 1955, Barrow left the BLP and formed the Democratic Labour Party (DLP) as a more progressive alternative.&nbsp;By 1961, Barrow had replaced Adams as premier and the DLP controlled the government.&nbsp;It was Barrow&rsquo;s government that won Barbadian independence at a constitutional conference with Britain in June 1966.&nbsp;Barbados finally became an independent parliamentary democracy on November 30, 1966, with Errol Barrow its first prime minister, although Queen Elizabeth II remained the monarch.&nbsp;Barbados also maintained historic linkages with Britain by joining the Commonwealth of Nations grouping.&nbsp;A year later, Barbados obtained membership in the United Nations and the Organization of American States.&nbsp;Today, Barbadian politics is still dominated by the Barbados Labour Party and the Democratic Labour Party, the latter of which won the country&rsquo;s most recent elections, in 2008, with 53% of the vote and 20 out of 30 seats in the House of Assembly.&nbsp;</div>
more
less
Barbados's Newspapers
<p><a href="http://www.barbadosadvocate.com/default2.asp">Barbados Advocate</a></p> <div><a href="http://www.caribbean360.com/">Caribbean 360</a></div> <div><a href="http://www.cananews.net/">CanaNews</a></div> <div><a href="http://www.nationnews.com/">Daily Nation</a></div>
more
less
History of U.S. Relations with Barbados
<p>The United States and Barbados have had friendly relations since Barbados&rsquo; independence in 1966, with no major conflicts or controversies.&nbsp;The U.S. has supported the government&rsquo;s efforts to expand the country&rsquo;s economic base and provide a higher standard of living for Barbadians, who are also known as Bajans.&nbsp;Barbados is a beneficiary of the U.S. Caribbean Basin Initiative.&nbsp;U.S. assistance is channeled primarily through multilateral agencies such as the Inter-American Development Bank and the World Bank, as well as the U.S. Agency for International Development (USAID) office in Bridgetown.</p> <div>&nbsp;</div> <div>Barbados receives counter-narcotics assistance and is eligible to benefit from the U.S. military&rsquo;s exercise-related and humanitarian assistance construction program.&nbsp;Barbados and U.S. authorities cooperate in the fight against narcotics trafficking and other forms of transnational crime.&nbsp;In 1996, the United States and Barbados signed a mutual legal assistance treaty (MLAT) and an updated extradition treaty covering all common offenses, including conspiracy and organized crime.&nbsp;A maritime law enforcement agreement was signed in 1997.</div> <div>&nbsp;</div>
more
less
Current U.S. Relations with Barbados
<p><b>Noted Barbadian-Americans:</b></p> <div><b>Public Service</b></div> <div><b>Shirley Chisholm:</b> A politician, educator, and author, Chisholm was the first black woman elected to Congress, representing New York&rsquo;s 12th Congressional District for seven terms from 1969 to 1983. Her mother was a Barbadian immigrant.</div> <div><b>Eric Holder: </b>He is the 82nd and current Attorney General of the United States, and the first African-American to hold the position, serving under President Barack Obama.&nbsp;His father and maternal grandparents were born in Barbados.</div> <div><b>Media</b></div> <div><b>Gwen Ifill: </b>A journalist, television newscaster and author, Hill is a prominent fixture for the PBS news shows &ldquo;Washington Week&rdquo; and &ldquo;The NewsHour.&rdquo;&nbsp;She moderated the 2004 and 2008 Vice Presidential debates.&nbsp;Her parents were both Barbadians.&nbsp;</div> <div><b>Entertainment:</b></div> <div><b>Afrika Bambaataa:</b> A DJ from the South Bronx, New York, he was one of the three originators of Hip Hop music, and transformed the street gang the Black Spades into a music and culture-oriented group called Universal Zulu Nation.&nbsp;His grandparents were born in Barbados.</div> <div><b>Grandmaster Flash: </b>Born Joseph Saddler in Bridgetown, Barbados, King Grandmaster Flash is an American hip hop musician and DJ, one of the pioneers of hip-hop DJing, cutting, and mixing, and a member of the Rock and Roll Hall of Fame, making him, along with the group The Furious Five, among the first hip hop/rap artists to be so honored.</div> <div><b>Cuba Gooding Jr.:</b> He is an actor best known for his Academy Award-winning portrayal of Rod Tidwell in Cameron Crowe&rsquo;s 1996 film <i>Jerry Maguire</i>, and his critically acclaimed performance as Tr&eacute; Styles in John Singleton&rsquo;s 1991 film <i>Boyz n the Hood</i>.&nbsp;His paternal grandfather was born in Barbados.&nbsp;</div> <div><b>LL Cool J:</b> Born James Todd Smith, better known as LL Cool J (&ldquo;Ladies Love Cool James&rdquo;) is a rapper and actor known for romantic ballads like &ldquo;I Need Love&rdquo;, as well as pioneering hip-hop such as &ldquo;I Can't Live Without My Radio.&rdquo; He has released thirteen studio albums and two greatest hits compilations, has appeared in numerous films, and currently stars as NCIS Special Agent Sam Hanna on the CBS crime drama television series &ldquo;NCIS: Los Angeles.&rdquo;&nbsp;His parents were both from Barbados.&nbsp;</div> <div><b>Rihanna:</b><span>&nbsp;&nbsp; Born Robyn Rihanna Fenty in Saint Michael, Barbados, Rihanna moved to the U.S. at age 16 to pursue a recording career, signed a contract with Def Jam Recordings after auditioning for then-label head Jay-Z, and has sold more than 15 million albums and 45 million singles worldwide.</span></div> <div><b>Paule Marshall:</b>&nbsp;She is an author born in Brooklyn to Barbadian parents who was chosen by Langston Hughes to accompany him on a world tour in which they both read their poetry, which was a boon to her career.&nbsp;She is a MacArthur Fellow, a past winner of the Dos Passos Prize for Literature, and was designated as a Literary Lion by the New York Public Library in 1994.</div> <div>&nbsp;</div> <div>54,509 Barbadians live in the U.S.&nbsp;The five states with the largest Barbadian populations are New York, Massachusetts, Florida, New Jersey, and California.&nbsp;Unlike most immigrants to the United States, Barbadians do not form communities but tend to settle wherever they find work.&nbsp;130,767 Americans visited Barbados in 2006, and about 3,000 Americans live there full time.&nbsp;The number of visitors to the island nation has remained around 130,000 in recent years.&nbsp;54,096 Barbadians visited the U.S. in 2006.&nbsp;More Barbadians have traveled to the U.S. every year since 2002, when 41,934 came to America.&nbsp;</div>
more
less
Where Does the Money Flow
<p>Tourism is the largest sector of the Barbadian economy, employing at least 10% of the workforce and accounting for an even larger share of the country&rsquo;s GDP.&nbsp;The other service sectors of informatics and financial services are also important and growing.&nbsp;The economy is dominated by the service sector, which employs 75% of the workforce and generates 78% of the GDP, while manufacturing employs 15% of workers and creates 16% of the GDP.&nbsp;Although sugarcane once led the island&rsquo;s economy, agriculture now accounts for only 6% of Barbadian GDP and employs just 10% of the workforce.&nbsp;</p> <div>&nbsp;</div> <div>The global recession has impacted U.S.-Barbadian trade, which was down in 2009 after several straight years of growth, with imports declining 18.9% and exports 18.6% as compared to 2008.&nbsp;U.S. imports from Barbados came to $32.7 million, dominated by alcoholic beverages ($15.4 million or 47%), electrical apparatus and parts ($4.3 million or 13.1%) and various foodstuffs and beverages ($2.2 million or 6.7%).&nbsp;The U.S. sold more than $404.7 million worth of goods to Barbados, led by food ($80.2 million or 19.8%), computers and telecommunications equipment ($35.8 million or 8.8%), household goods ($33 million or 8.2%), industrial machinery ($32.9 million or 8.2%) and plastics &amp; chemicals ($21 million or 5.2%).&nbsp;U.S. firms involved in tourism, such as major hotel chains and cruise lines, are heavily invested in Barbados, and U.S. food producers have an interest in the country&rsquo;s stability as well.&nbsp;</div> <div>&nbsp;</div> <div>In 2009 the U.S. gave $31.6 million in aid to Eastern Caribbean countries (i.e. Antigua and Barbuda, Barbados, Dominica, Grenada, St. Kitts and Nevis, St. Lucia, St. Vincent and the Grenadines).&nbsp;The programs receiving the most funding were Global Health and Child Survival ($23.9 million), Development Assistance ($5.7 million), and International Narcotics Control and Law Enforcement ($0.5 million).&nbsp;Eastern Caribbean countries will receive HIV/AIDS funding through the President's Emergency Plan for AIDS Relief (<a href="http://www.pepfar.gov/">PEPFAR</a>), which lies outside of the budget for foreign operations.&nbsp;</div>
more
less
Controversies
<p><b>Are Barbados Banks Engaging in Money Laundering? </b></p> <div>Although Barbados was not among the Caribbean nations whose offshore banking operations were criticized during the late 1990s, that has begun to change.&nbsp;Some now charge that Barbadian bank regulation is so lax that money laundering may be more common than thought, and some believe that the government may be turning a blind eye to the issue.&nbsp;</div> <div><a href="http://barbadosfreepress.wordpress.com/2009/05/27/two-different-messages-barbados-ambassador-to-usa-sounds-alarm-over-tax-haven-crackdown-barbados-prime-minister-says-we-shouldnt-be-concerned/">Two Different Messages: Barbados Ambassador To USA Sounds Alarm Over Tax Haven Crackdown &ndash; Barbados Prime Minister Says We Shouldn&rsquo;t Be Concerned</a> (Barbados Free Press)</div> <div><a href="http://barbadosfreepress.wordpress.com/2008/07/18/offshore-banking-in-barbados-and-switzerland-under-fire-from-united-states-lawmakers/">Offshore Banking In Barbados, Switzerland and Many Countries Under Fire From United States</a>, (Barbados Free Press)&nbsp;</div>
more
less
Human Rights
<p>Barbados is a stable two-party parliamentary democracy.&nbsp;Free and fair elections were last held there in January 2008, resulting in a peaceful transfer of power to the party that had been in opposition since 2003.&nbsp;Freedom of speech, press and religion are recognized.&nbsp;Although the government generally respects the human rights of its citizens, problems include excessive use of force by police and societal violence against women and children.&nbsp;In a 2008 report, Amnesty International called on Barbados to abolish the death penalty and accede to the jurisdiction of the International Criminal Court.&nbsp;</p> <div>&nbsp;</div> <div><a href="http://www.state.gov/g/drl/rls/hrrpt/2009/wha/136100.htm">State Department Human Rights Report on Barbados</a></div>
more
less
Past Ambassadors
<p>Eileen R. Donovan</p> <div>Appointment: Jul 22, 1969</div> <div>Presentation of Credentials: Sep 5, 1969</div> <div>Termination of Mission: Left post, Aug 3, 1974</div> <div>&nbsp;</div> <div>Theodore R. Britton, Jr.</div> <div>Non-career appointee</div> <div>Appointment: Dec 9, 1974</div> <div>Presentation of Credentials: Feb 12, 1975</div> <div>Termination of Mission: Left post, Apr 22, 1977</div> <div>Note: Accredited also to Grenada; resident at Bridgetown.</div> <div>&nbsp;</div> <div>Frank V. Ortiz, Jr.</div> <div>Appointment: Jul 14, 1977</div> <div>Presentation of Credentials: Jul 29, 1977</div> <div>Termination of Mission: Left post, May 15, 1979</div> <div>Note: Accredited also to Grenada; also Special Representative to Antigua, Dominica, St. Christopher-Nevis-Anguilla, St. Lucia, and St. Vincent; resident at Bridgetown.</div> <div>&nbsp;</div> <div>Sally A. Shelton</div> <div>Non-career appointee</div> <div>Appointment: May 17, 1979</div> <div>Presentation of Credentials: Jun 7, 1979</div> <div>Termination of Mission: Left post, Feb 24, 1981</div> <div>Note: Accredited also to Grenada and Dominica; Minister to St Lucia, and Special Representative to Antigua, St. Christopher-Nevis-Anguilla, and St. Vincent; resident at Bridgetown.</div> <div>&nbsp;</div> <div>Milan D. Bish</div> <div>Non-career appointee</div> <div>Appointment: Nov 23, 1981</div> <div>Presentation of Credentials: Dec 10, 1981</div> <div>Termination of Mission: Left post, Mar 4, 1984</div> <div>Note: Accredited also to Antigua and Barbuda; Dominica; St. Lucia; and St. Vincent and the Grenadines; resident at Bridgetown.</div> <div>&nbsp;</div> <div>Thomas H. Anderson, Jr.</div> <div>Non-career appointee</div> <div>Appointment: May 3, 1984</div> <div>Presentation of Credentials: Jul 11, 1984</div> <div>Termination of Mission: Left post Mar 12, 1986</div> <div>Note: Also accredited to Antigua and Barbuda; Dominica; St. Christopher and Nevis; St. Lucia; St. Vincent and the Grenadines; resident at Bridgetown.</div> <div>&nbsp;</div> <div>Paul A. Russo</div> <div>Non-career appointee</div> <div>Appointment: Oct 14, 1986</div> <div>Presentation of Credentials: Dec 10, 1986</div> <div>Termination of Mission: Left post, Jun 25, 1988</div> <div>&nbsp;</div> <div>Joy A. Silverman</div> <div>Non-career appointee</div> <div>Note: Nomination of Jul 11, 1989, not acted upon by the Senate. John E. Clark served as Charg&eacute; d'Affaires ad interim, Jun 1988-Nov 1990.</div> <div>&nbsp;</div> <div>G. Philip Hughes</div> <div>Non-career appointee</div> <div>Appointment: Oct 10, 1990</div> <div>Presentation of Credentials: Nov 14, 1990</div> <div>Termination of Mission: Left post, Jun 17, 1993</div> <div>Note: Also accredited to Dominica, St. Lucia, St. Vincent and the Grenadines; resident at Bridgetown.</div> <div>&nbsp;</div> <div>Jeanette W. Hyde</div> <div>Non-career appointee</div> <div>Appointment: Mar 28, 1994</div> <div>Presentation of Credentials: Apr 14, 1994</div> <div>Termination of Mission: Left post, Jan 31, 1998</div> <div>Note: Appointed Ambassador to Grenada, Antigua/Barbuda, and St. Kitts and Nevis, Mar 4, 1995.</div> <div>&nbsp;</div> <div>E. William Crotty</div> <div>Non-career appointee</div> <div>Appointment: Oct 22, 1998</div> <div>Presentation of Credentials: Nov 24, 1998</div> <div>Termination of Mission: Died at Gainesville, Florida, Oct 10, 1999</div> <div>Note: Accredited also to Antigua/Barbuda, Dominica, Grenada, St. Kitts/Nevis, St. Lucia, St. Vincint/Grenadines; resident at Bridgetown.</div> <div>&nbsp;</div> <div>James A. Daley</div> <div>Non-career appointee</div> <div>Appointment: Aug 3, 2000</div> <div>Presentation of Credentials: Sep 26, 2000</div> <div>Termination of Mission: Left post Mar 1, 2001</div> <div>Note: Commissioned during a recess of the Senate. A second nomination of Sep 28, 2000 was not acted upon by the Senate.</div> <div>&nbsp;</div> <div>Earl Norfleet Phillips</div> <div>Non-career appointee</div> <div>Appointment: Jan 30, 2002</div> <div>Presentation of Credentials: Mar 19, 2002</div> <div>Termination of Mission: Left post Jun 1, 2003</div> <div>Note: Accredited also to Antigua/Barbuda, Dominica, Grenada, St. Kitts/Nevis, St. Lucia, St. Vincent and the Grenadines; resident at Bridgetown.</div> <div>&nbsp;</div> <div>Mary Kramer</div> <div>Non-career appointee</div> <div>Appointment: Dec 15, 2003</div> <div>Presentation of Credentials: Feb 3, 2004</div> <div>Termination of Mission: Left post, October 30, 2006</div> <div>Note: Accredited also to Antigua/Barbuda, Dominica, Grenada, St. Kitts/Nevis, St. Lucia, St. Vincent/Grenadines; resident at Bridgetown.</div> <div>&nbsp;</div> <div>Mary Martin Ourisman</div> <div>Non-career appointee</div> <div>Appointment: October 31, 2006</div> <div>Termination of Mission: January 20, 2009</div>
more
less
Barbados's Ambassador to the U.S.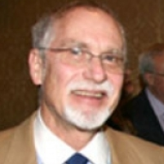 Beale, John
John Beale was appointed ambassador of Barbados to the United States on Jan. 29, 2009, replacing Michael Ian King, who had served in the post since 2000. Unlike King, who had thirty years' experience in the Barbadian Foreign Service, Beale is a businessman with little diplomatic background. Beale worked for 26 years in international banking and project financing, including 11 years in the Chase Manhattan Bank network, three and a half years at Banco Internacional, three years at RBTT Bank Barbados Ltd., and more than eight years at the International Finance Corporation (IFC), the private sector arm of the World Bank. His positions have included investment officer with the Business Advisory Service of the IFC (1987-1995); divisional executive chairman of Barbados Shipping and Trading Co. (BS&T) and director of BS&T and Neal & Massy (1995-2004); and President and CEO of RBTT Barbados Ltd. (2004-2009), a leading pan-Caribbean banking group with assets of $7 billion. Beale also served as honorary consul in Rio de Janeiro and Uruguay, as well as head of the Barbados Private Sector Trade Team from 2003 to 2007. He holds a Bachelor's degree from Marietta College in Ohio, and a Master of Business Administration from Thunderbird School of Global Management in Arizona. He speaks English, Portuguese and some Spanish, and is married with three children.
more
less
Barbados's Embassy Web Site in the U.S.
<p><b>Barbados Embassy in U.S.</b></p> <div>2144 Wyoming Avenue, NW</div> <div>Washington DC 20008</div> <div>Telephone:&nbsp;(202) 939-9200<span>&nbsp;&nbsp;&nbsp;&nbsp;&nbsp; </span></div> <div>Fax: (202) 332-7467</div> <div>E-mail: washington@foreign.gov.bb</div>
more
less