Overview
<p> Located on the Arabian Peninsula, Oman is an Islamic country practicing Ibadhism, a more moderately conservative version of the religion. Although the Portuguese conquered parts of Oman&rsquo;s coastal region on the 1500s, and the Persians controlled part of the nation at one time, Oman has long been an independent country. During the 18th century, Great Britain and France fought over Oman&rsquo;s rich natural resources, but by the 19th century, Oman had allied itself with the British. Oil was discovered in 1954, and since that time, political unrest has forced more than one leader out of power. The US and Oman have had a military cooperation agreement since 1980, and relations were further strengthened by Oman&rsquo;s contributing troops to the Gulf War and the US-led invasion of Iraq in 2003. In 2006, Oman signed a free trade agreement with the United States, similar to NAFTA and CAFTA. It entered into force on January 1, 2009, and will increase bilateral trade and investment between Oman and the US. This trade agreement has resulted in criticism from those who believe that it will lead to Oman becoming a sweatshop for the garment industry, with low wages and terrible working conditions. There are also strong protests against the US allowing Oman to own and run its ports in the area. In a worst-case scenario, Oman would have the ability to countermand homeland security laws and impose its own rules of order, as was the case in the Dubai Ports agreement with the United Arab Emirates.</p>
more
less
Basic Information
<p> <b>Lay of the Land</b>: In southwest Asia, the sultanate of Oman occupies the southeastern edge of the Arabian Peninsula between Yemen to the southwest and the United Arab Emirates to the north.</p> <div> <b>&nbsp;</b></div> <div> <b>Population</b>: <span>3.4 million</span></div> <div> <b>&nbsp;</b></div> <div> <b>Religions</b>: Ibadhi Muslim 75.0%, Sunni Muslim 12.9%, Hindu 4.5%, Christian 3.5%, Shi&rsquo;a Muslim 2.0%, Buddhist 0.8%, Sikh 0.7%, Baha&rsquo;i 0.4%.</div> <div> <b>&nbsp;</b></div> <div> <b>Ethnic Groups</b>: Arab, Baluchi, South Asian (Indian, Pakistani, Sri Lankan, Bangladeshi), African.</div> <div> <b>&nbsp;</b></div> <div> <b>Languages</b>: Arabic (official), Omani Arabic 24.8%, Gulf Arabic 15.2%, Southern Balochi 4.5%, Dhofari Arabic 2.4%, Mehri 1.7%, Western Farsi 0.9%, Shehri 0.9%, Luwati 0.2%, Kumzari, Harsusi, Bathari, Hoby&oacute;t.</div>
more
less
History
<p> Oman first adopted Islam in the 7th century, but by the following century, Ibadhism, a form of Islam differing from Shiaism or other orthodox schools of Sunnism, became the dominant form practiced in the country. Ibadhism is known for its &ldquo;moderate conservatism,&rdquo; including its willingness to establish new rulers according to consensus and consent. Today, Oman is still the only Muslim country with a majority Ibadhi population.</p> <div> &nbsp;</div> <div> In 1508, the Portuguese conquered parts of Oman&rsquo;s coastal region. Their influence lasted for more than a century, and fortifications built during the <span>Portuguese occupation can still be seen at Muscat. The Portuguese were driven out of the country in 1650, and though the Persians attempted to establish their influence in Oman, they were pushed back again and again, conquering only small amounts of territory. During this period, political leadership shifted from the Ibadhi imams, who were elected religious leaders, to hereditary sultans who established their capital in Muscat. The Muscat rulers established trading posts on the Persian coast and also exercised a measure of control over the Makran coast (now Pakistan). By the early 19th century, Oman was the most powerful state in Arabia and had a major presence on the East African coast.</span></div> <div> &nbsp;</div> <div> During the 18th century, the French and British fought over Oman&rsquo;s rich natural resources. By the 19th century, Oman had signed several treaties of friendship and commerce with the United Kingdom.</div> <div> &nbsp;</div> <div> When Sultan Sa&rsquo;id bin Sultan Al-Busaid died in 1856, his sons quarreled over his succession. As a result of this struggle, the Omani empire was divided into two separate principalities: Zanzibar and Muscat and Oman.&nbsp;Zanzibar retained its East African dependencies and paid an annual subsidy to Muscat and Oman until its independence in early 1964.</div> <div> &nbsp;</div> <div> During the 19th and 20th centuries, the sultan in Muscat faced a rebellion by members of the Ibadhi sect residing in the interior of Oman. These people wanted to be ruled by their religious leader, the Imam of Oman. The Treaty of Seeb temporarily resolved this conflict in 1920 by granting the imam the ability to rule over the interior, while recognizing the sovereignty of the sultan in other areas of the country.</div> <div> &nbsp;</div> <div> Oman discovered oil in its interior regions in 1954, and conflict again arose. The new imam led a sporadic five-year rebellion against the sultan&rsquo;s efforts to extend government control into the interior, but the insurgents were defeated in 1959 with British help. The sultan then terminated the Treaty of Seeb and eliminated the office of the imam. In the early 1960s, the imam, exiled to Saudi Arabia, obtained support from his hosts and other Arab governments, but this support ended in the 1980s.</div> <div> &nbsp;</div> <div> In 1964, another revolt began in Dhofar Province. <span>Communist and leftist governments, such as the former South Yemen (People&rsquo;s Democratic Republic of Yemen), helped Omani factions to form the Dhofar Liberation Front (DLF). Later, the DLF merged with the Marxist-dominated Popular Front for the Liberation of Oman and the Arab Gulf (PFLOAG). </span></div> <div> &nbsp;</div> <div> The PFLOAG&rsquo;s declared intention was to overthrow all traditional Arab Gulf regimes. In mid-1974, PFLOAG shortened its name to the Popular Front for the Liberation of Oman (PFLO) and embarked on a political rather than a military approach to gain power in the other Gulf states, while continuing the guerrilla war in Dhofar.</div> <div> &nbsp;</div> <div> British advisors helped Sultan Qaboos bin Sa&rsquo;id to assume power on July 23, 1970, in a palace coup directed against his father, Sa&rsquo;id bin Taymur. The new sultan was confronted with insurgency in a country plagued by disease, illiteracy, and poverty. He abolished many of his father&rsquo;s harsh restrictions, which had caused thousands of Omanis to leave the country, and to offer amnesty to opponents of the previous regime. Many returned to Oman during this time, and the sultan continued his policies to establish a modern government structure and development program to upgrade educational and healthcare facilities.</div> <div> &nbsp;</div> <div> Sultan Qaboos expanded and re-equipped the armed forces and granted amnesty to all surrendered rebels while vigorously prosecuting the war in Dhofar. The UK, Iran and Jordan all offered direct military support, and by early 1975, the guerillas were confined to a 20-square mile area near the border with Yemen. As the war drew to a close, civil action programs were given priority throughout Dhofar and helped win the allegiance of the people.</div> <div> &nbsp;</div> <div> In October 1983, diplomatic relations were established between South Yemen and Oman. South Yemen agreed to diminish propaganda against their neighbor, along with any subversive activities. In late 1987, Oman opened an embassy in Aden, South Yemen, and appointed its first resident ambassador to the country.</div> <div> &nbsp;</div> <div> In November 1996, Sultan Qaboos presented his people with the &ldquo;Basic Statute of the State,&rdquo; Oman&rsquo;s first written constitution. It guarantees various rights within the framework of Sharia (Islamic law) and customary law.</div> <div> &nbsp;</div> <div> Oman is located just 35 miles from Iraq, and during the Gulf War, it maintained its diplomatic relations with Iraq. However, Oman also supported efforts by its UN allies by sending troops to join with coalition forces, and allowed its ports to be used for staging activities.</div> <div> &nbsp;</div> <div> In early 2003, Sultan Qaboos declared universal suffrage for the October Majlis al-Shura elections. Two women were elected to sit with 81 male colleagues in those elections, which were considered to be free and fair. Since 2003, Sultan Qaboos has also expanded the Majlis al-Dawla, or State Council, to 59 members from 53, including nine women. The State Council acts as the upper chamber in Oman&rsquo;s bicameral representative body. . Increased suffrage is generally only maintained for the Consultative Assembly of Oman.</div> <div> &nbsp;</div> <div> Oman is increasingly becoming a constitutional monarchy, although is still does not allow for political parties. Currently, the former opposition movement, the Popular Front for the Liberation of Oman, is dominant politically. The most recent elections for the consultative assembly occurred on October 27, 2007.&nbsp;The total voter turnout for this election was 84% and the 84 seats were filled by elected non-partisans. &nbsp;The next set of elections will be held in October 2011.</div> <div> However, the Sultan still retains all effective power.</div> <div> &nbsp;</div> <div> Early 2011 saw the rise of Omani protestors, who demanded higher wages, increased employment opportunities, and political reform. While protestors supported Sultan Qaboos, they asked for a crackdown on corruption. The revolution was sparked by a popular revolt in Tunisia that resulted from the self-immolation of Mohammed Bouazizi. Most of the protesting in Oman occurred in the city of Sohar, where 500 protestors gathered on February 26, stopping traffic and pedestrians. Security forces fired on protestors the next day, killing six people and injuring others.</div> <div> &nbsp;</div> <div> Qaboos promised to create new jobs and the formation of a ministerial committee to handle the issue of more power being given to the elected consultative council. The government also raised the minimum wage for 150,000 private-sector employees from $364 to $520 a month. The Sultan also set up an independent agency to monitor consumer protection.</div> <div> &nbsp;</div> <div> <a href="http://en.wikipedia.org/wiki/History_of_Oman">History of Oman</a> (Wikipedia)</div> <div> <a href="http://www.nytimes.com/2011/03/02/world/middleeast/02oman.html">Rallies in Oman Steer Clear of Criticism of Its Leader</a> (by Thomas Fuller, New York Times)</div> <div> <a href="http://www.nytimes.com/2011/03/01/world/middleeast/01oman.html">Protests in Oman Spread from Port City to Capital</a> (by Nada Bkari, New York Times)</div> <div> <a href="http://www.bbc.co.uk/news/world-middle-east-12600098">Oman protests: More unrest despite sultan&#39;s reform vow</a> (BBC News)</div> <div> <a href="http://www.slate.com/id/2285656/">A Peaceful Anti-Corruption Protest in Oman</a> (by Jackie Spinner, Slate)</div> <div> &nbsp;</div>
more
less
Oman's Newspapers
<p> <a href="http://www.alwatan.com/">Al Watan</a> (Daily)</p> <div> <a href="http://main.omandaily.om/">Oman Daily</a> (Daily)</div> <div> <a href="http://main.omanobserver.om/">Oman Observer</a> (English Daily)</div> <div> <a href="http://www.timesofoman.com/">Times of Oman</a> (English Daily)</div> <div> &nbsp;</div>
more
less
History of U.S. Relations with Oman
<p> According to the US Department of State, the US signed a treaty of friendship and navigation with Muscat in 1833, which was one of the first of its kind with an Arab state. On December 20, 1958, this treaty was replaced by the Treaty of Amity, Economic Relations, and Consular Rights.</p> <div> <b>&nbsp;</b></div> <div> A US consulate was maintained in Muscat from 1880 until 1915. Thereafter, US interests in Oman were handled by American diplomats resident in other countries.</div> <div> &nbsp;</div> <div> In 1972, the US ambassador in Kuwait was accredited also as the first US ambassador to Oman, and the American embassy, headed by a resident charge d&rsquo;affaires, was opened. The first resident US ambassador took up his post in July 1974. The Oman embassy was opened in Washington, DC, in 1973.</div> <div> &nbsp;</div> <div> In 1980, the US strengthened its relations with Oman by signing two important agreements. One provided access to Omani military facilities by US forces under agreed-upon conditions, and the other agreement established a Joint Commission for Economic and Technical Cooperation, located in Muscat, to provide US economic assistance to Oman. The Joint Commission continued until the mid-1990s.</div> <div> &nbsp;</div> <div> A Peace Corps program, which assisted Oman in the fields of health and education, was initiated in 1973 and phased out in 1983.</div> <div> &nbsp;</div> <div> In 1974 and April 1983, Sultan Qaboos made state visits to the United States. Vice President George H. W. Bush visited Oman in 1984 and 1986.</div> <div> &nbsp;</div> <div> A team from the Federal Aviation Administration worked with Oman&rsquo;s Civil Aviation Department on a reimbursable basis, but was phased out in 1992.</div> <div> &nbsp;</div> <div> President Bill Clinton visited Oman briefly in March 2000. Vice President Dick Cheney visited Oman in 2002, 2005 and 2006.</div>
more
less
Current U.S. Relations with Oman
<p> In March 2005, the US and Oman launched negotiations on a Free Trade Agreement that were successfully concluded in October 2005. The FTA was signed on January 19, 2006, and was put into effect on <span>January 1, 2009.</span></p> <div> <b>&nbsp;</b></div> <div> According to the 2009 Oman Foreign Assistance Program Overview, US Foreign assistance programs are used to maintain vital access to Omani facilities, through which the US is able to gain access to Southwest Asia, Central Asia and the Horn of Africa. This insures that the Strait of Hormuz, through which nearly half of the world&rsquo;s oil must travel through, is open for use by military and commercial vessels.&nbsp;Furthermore, military assistance is given to improve cooperation between Omani and US military. Also, Oman&rsquo;s strategic location at 19 miles from the Iranian border is also important for US operations.</div> <div> <b>&nbsp;</b></div> <div> In the 2000 US census, 1,189,731 people identified themselves as being of Arab ancestry (there is no category for Omani). However, scholars estimate there may be over 3 million ethnic Arabs in America.&nbsp;Traditional fear of governmental abuse of personal information has led many Arabs to conceal their ethnicity.&nbsp;Over a third of the Arab population in America lives in New York, Detroit, and Los Angeles.&nbsp;</div> <div> &nbsp;</div> <div> In 2005, 22,708 Americans visited Oman. The number of visitors has remained close to 25,000 in recent years.</div> <div> &nbsp;</div> <div> In 2006,3,422 Omanis visited the U.S.&nbsp;The number of visitors has remained close to 3,000 in recent years.</div> <div> <b>&nbsp;</b></div> <div> <a href="http://www.state.gov/r/pa/ei/bgn/35834.htm#relations">Oman</a> (US Department of State)</div>
more
less
Where Does the Money Flow
<p> According to the US Census Bureau, imports from the US to Oman generally increased between 2005 and 2010, from $555 million to $772.7 &nbsp;million. Exports also increased from $570.7 million to $1.1 billion. This amounts to a positive US trade balance of $328.8 million in 2010.</p> <div> <b>&nbsp;</b></div> <div> US trade with Oman is dominated by the importation of oil. From 2003 to 2009, US imports of crude oil <span>increased from $379 million to $<span>766.8 million, but fell back to $378.7 million in 2010. Imports of boxes, belting, glass, and abrasives, rose from $246,000 to $98.9 million, and those of fertilizers, pesticides, and insecticides moved up from $1.1 million to $170.4 million. </span>Imports of jewelry (watches, rings, etc.), decreased from $73.8 million in 2005 to <span>$61.2 million in 2010. </span></span></div> <div> &nbsp;</div> <div> Also, imports from 2005 to 2010, in <span>iron and steel products (except advanced manufactures) increased from $10.1 million to $23.8 million, while plastic materials increased from $195,000 to $20.3 million.</span></div> <div> &nbsp;</div> <div> From 2005 to 2009 , top American exports to Oman included<span>civilian aircraft, rising from $57.1 million to $253.4 million, but dropping back to $9.7 million in 2010; drilling and oilfield equipment, which increased from $53.4 million to $128.2 million in 2009 before dropping to $91.2 in 2010; industrial engines, moving up from $20.4 million to $91.2 million but back down $38.4 million in 2010; telecommunications equipment, increasing from $3.6 million to $107.9 million in 2010; generators and accessories from $12.1 million to $41 million; and plastic materials, moving up from $1.8 million to $19.2 million.</span></div> <div> &nbsp;</div> <div> US foreign assistance to Oman is planned to increase from $9.4 million in 2009 to $16.2 million in FY 2011.</div> <div> &nbsp;</div> <div> $1.7 million has been requested for the International Military Education and Training Program (IMET) in FY 2011. According to the US State foreign aid budget, the IMET will be used to increase Oman&rsquo;s value as a military partner with the US, as well as to reinforce democratic principles of civilian control of the military.</div> <div> &nbsp;</div> <div> Foreign Military Financing (FMF) for Oman will increase antipiracy efforts and defensive military equipment. Also, FMF funds will increase the readiness of Oman airbases and military facilities, and increase their abilities to support US central command. Also, these efforts will protect the Oman border against terrorists and criminals.</div> <div> &nbsp;</div> <div> Peace and Security programs which include foreign military financing, counter-terrorism and stabilization operations and security section reform, have requested $16.6 million for FY 2011.</div> <div> &nbsp;</div> <div> Nonproliferation, Antiterrorism, Demining and Related programs (NADR) that include counter-terrorism and combating weapons of mass destruction requested $1.5 million for FY 2011. NADR&rsquo;s Fund s will provide training equipment to Omani police and customs to increase security, create a risk analysis and detection system, implement licensing regulations, and protect US interests and citizens abroad.</div> <div> <b>&nbsp;</b></div> <div> <a href="http://www.census.gov/foreign-trade/statistics/product/enduse/imports/c5230.html">Imports from Oman</a></div> <div> <a href="http://www.census.gov/foreign-trade/statistics/product/enduse/exports/c5230.html">Exports from Oman</a></div> <div> <a href="http://www.census.gov/foreign-trade/balance/c5230.html">Trade in Goods (Imports, Exports and Trade Balance) with Oman</a> <span>(U.S. Census Bureau) </span></div> <div> <a href="http://en.wikipedia.org/wiki/United_States-Oman_Free_Trade_Agreement">United States-Oman Free Trade Agreement</a> (Wikipedia)</div> <div> <a href="http://www.state.gov/documents/organization/137937.pdf">Congressional Budget for Foreign Operations (pages 505-507)</a></div>
more
less
Controversies
<p> <b>US-Oman Free Trade Pact Raises Alarms</b></p> <div> In July 2006, the United States signed a free trade agreement with Oman, raising immediate and vocal concerns. Groups like the AFL-CIO, the Citizens Trade Campaign, the National Farmers Union and the Sierra Club charge that the deal did not protect labor or the environment properly, and that it could turn Oman into a &ldquo;sweatshop apparel export platform.&rdquo; Ohio Senator Sherrod Brown pointed out that under the deal, international trade tribunals could override US homeland security laws, bringing to mind the storm of trouble raised when the Bush administration negotiated a similar agreement with the United Arab Emirates during the Dubai Ports World controversy. The trade deal would allow Omani companies to operate US ports. Despite the controversy, the agreement was put into effect on January 1, 2009.</div> <div> <a href="http://ipsnews.net/africa/interna.asp?idnews=33798">U.S., Oman Pact Nixes Israel Boycott</a> (by Emad Mekay, Inter Press Service News Agency)</div> <div> <a href="http://www.huffingtonpost.com/david-sirota/report-new-trade-pact-pe_b_25349.html?view=print">REPORT: New Trade Pact Permits Foreign Ownership of U.S. Security Assets</a> (by David Sirota, Huffington Post)</div> <div> <a href="http://www.citizen.org/trade/oman/">U.S.-Oman FTA</a> (Public Citizen)</div>
more
less
Human Rights
<p> First on the State Department&rsquo;s list of problems with Oman&rsquo;s human rights record is the fact that Oman&rsquo;s citizens do not have the right to change their government. Furthermore, the government restricted freedoms of speech, press, assembly, religion, and association. Despite legislated equality for women, discrimination and domestic violence persisted due to social and cultural factors. The government restricted the activity of nongovernmental organizations (NGOs) and did not permit domestic human rights groups to operate in the country. There was a lack of sufficient legal protection and enforcement to secure the rights of migrant workers. There were reports that expatriate laborers, particularly domestic workers, were placed in situations amounting to forced labor and that some suffered abuse.</p> <div> &nbsp;</div> <div> <span>There were isolated reports of corruption during 2009. The Royal Oman Police&rsquo;s (ROP) Directorate General of Inquiries and Criminal Investigation investigated allegations of police abuse and turned its findings over to the Directorate General of Human Resources for disciplinary action. There was no public information about ROP internal disciplinary action. In response to previous human rights issues stemming from the failure of police officers to follow legal procedures, officers received human rights training as part of the police academy&#39;s standard training program.</span></div> <div> &nbsp;</div> <div> There were isolated reports that foreign workers suspected of being in the country illegally were detained without charge pending confirmation of their immigration status<b>.</b></div> <div> <b>&nbsp;</b></div> <div> Furthermore, &ldquo;the government monitored private communications, including mobile phones, email, and Internet chat room exchanges. The Ministry of Interior (MOI) required citizens to obtain permission to marry foreigners except nationals of the Gulf Cooperation Council (GCC) countries. Citizen marriages to foreigners abroad without MOI approval may cause the foreign spouse to be denied entry into the country and prevent a legitimate child from claiming citizenship rights.&rdquo;</div> <div> &nbsp;</div> <div> Journalists and writers exercised self-censorship, due both to the expectation of official censorship and fear of government reprisal. The law prohibits criticism of the sultan in any form or medium, as well as &ldquo;material that leads to public discord, violates the security of the state, or abuses a person&rsquo;s dignity or his rights.&rdquo; Various media companies reportedly refused to publish articles by journalists who previously criticized the government. Some journalists alleged that the government maintained a &ldquo;black list&rdquo; of journalists and writers whose work could not be published in the country. The government&rsquo;s national telecommunications company made Internet access available for a fee to citizens and foreign residents. However, it blocked numerous Web sites considered pornographic, culturally or politically sensitive, or competitive with local telecommunications services.</div> <div> &nbsp;</div> <div> The government restricted academic freedom, particularly regarding publishing or discussing controversial matters such as domestic politics, through the threat of dismissal if a teacher&rsquo;s work exceeded government boundaries. As a result, professors generally practiced self-censorship.&rdquo;</div> <div> &nbsp;</div> <div> <span>Also, &ldquo;the criteria for blocking Internet sites were not transparent. The government placed warnings on other Web sites that criticism of the sultan or personal criticism of government officials would be censored and could lead to police questioning.&rdquo; </span></div> <div> &nbsp;</div> <div> <span>In addition,&ldquo;anti-Semitism was present in the media. Anti-Semitic editorial cartoons depicting stereotypical and negative images of Jews, along with Jewish symbols, were published during the year, primarily in the privately owned daily newspaper</span>&nbsp;<i><span>Al-Watan</span></i><span>.&rdquo; </span></div> <div> &nbsp;</div> <div> <span>The State Department also noted that &ldquo;the law criminalizes rape with penalties up to 15 years in prison, but it does not criminalize spousal rape.&rdquo;</span>&nbsp; According to a 2006 report by the World Health Organization, female genital mutilation (FGM) occurred in rural areas to a limited extent. FGM allegedly was performed on some girls ages one to nine.</div> <div> &nbsp;</div> <div> Prostitution is illegal. However, observers reported that, despite strict cultural norms and immigration controls, women from Eastern Europe, South Asia, North Africa, and China engaged in prostitution.</div> <div> &nbsp;</div> <div> Despite legal and some social progress, including the appointment of women as ministers, ambassadors, and senior government officials, women continued to face many forms of social discrimination.</div> <div> &nbsp;</div> <div> <span>The State Department also reported that &ldquo;the penal code criminalizes homosexuality with a jail term of six months to three years. There were no reports of prosecutions for homosexual conduct during the year.&rdquo;</span>&nbsp;<span>The government does not permit foreigners with HIV/AIDS to work in the country.</span></div> <div> &nbsp;</div> <div> <span>In light of the February 2011 protests, Amnesty International called on Omani officials to control their security personnel. Two anti-government protesters were reportedly killed when police fired rubber bullets and tear gas during the protests in Sohar. Student Abdullah al-Ghamalasi and another man were killed when police opened fire on 2,000 protestors. </span></div> <div> &nbsp;</div> <div> <a href="http://www.state.gov/g/drl/rls/hrrpt/2009/nea/136077.htm">U.S. State Department</a></div> <div> <a href="http://www.amnesty.org/en/region/middle-east-and-north-africa/west-gulf/oman">Amnesty International</a></div> <div> <a href="http://www.amnesty.org/en/news-and-updates/oman-must-rein-security-forces-prevent-further-deaths-2011-02-28">Oman Must Rein in Security Forces to Prevent Further Deaths</a> (Amnesty International)</div> <div> <b>&nbsp;</b></div>
more
less
Past Ambassadors
<p> <b>Gary A. Grappo</b> was sworn in as US Ambassador to the Sultanate of Oman on March 6, 2006. Grappo holds a BS in mathematics from the US Air Force Academy, MS in geodesy and survey engineering from Purdue University, and an MBA from Stanford University Graduate School of Business.</p> <div> &nbsp;</div> <div> Before joining the State Department, Grappo served as a commissioned officer in the Air Force, and later worked for Bank of America and Castle &amp; Cook (Dole Co.).</div> <div> &nbsp;</div> <div> Grappo joined the State Department in 1985. His first assignment was in Managua, Nicaragua as a consular and political officer. He was subsequently posted to Lisbon, Portugal as an economic officer. He then served in Washington DC, where he worked as an economic and commercial officer in the Office of Soviet Union Affairs and the Office of Newly Independent States, and as a Special Assistant to the Counselor of the State Department and Under Secretary for Global Affairs. Following two years of Arabic language studies, he was posted to Amman, Jordan as Counselor for Economic and Commercial Affairs. After his tour in Jordan, Grappo served for three years as the deputy chief-of-mission at the US Embassy in Muscat, Oman.</div> <div> He then served as director of the Office of Regional and Economic Affairs in the Bureau of Near East Affairs in Washington, DC. During that assignment, he played a leading role in the establishment and implementation of the Middle East Partnership Initiative. From November of 2003 to November of 2005, Grappo was deputy chief of mission and minister counselor of the US Mission in Riyadh, Saudi Arabia, which includes the embassy and consulates general in Jeddah and Dhahran.<br /> <br /> <a href="http://oman.usembassy.gov/ambassador.html">Gary A. Grappo&rsquo;s Official Biography</a></div> <div> &nbsp;</div> <div> <b style=""><span style="font-size: 12pt; line-height: 150%; font-family: &quot;Times New Roman&quot;,&quot;serif&quot;;">Past Ambassadors</span></b><span style="font-size: 12pt; line-height: 150%; font-family: &quot;Times New Roman&quot;,&quot;serif&quot;;">: </span></div> <!--[if gte mso 9]><xml> <o:OfficeDocumentSettings> <o:RelyOnVML/> <o:AllowPNG/> </o:OfficeDocumentSettings> </xml><![endif]--><!--[if gte mso 9]><xml> <w:WordDocument> <w:View>Normal</w:View> <w:Zoom>0</w:Zoom> <w:TrackMoves/> <w:TrackFormatting/> <w:PunctuationKerning/> <w:ValidateAgainstSchemas/> <w:SaveIfXMLInvalid>false</w:SaveIfXMLInvalid> <w:IgnoreMixedContent>false</w:IgnoreMixedContent> <w:AlwaysShowPlaceholderText>false</w:AlwaysShowPlaceholderText> <w:DoNotPromoteQF/> <w:LidThemeOther>EN-US</w:LidThemeOther> <w:LidThemeAsian>X-NONE</w:LidThemeAsian> <w:LidThemeComplexScript>X-NONE</w:LidThemeComplexScript> <w:Compatibility> <w:BreakWrappedTables/> <w:SnapToGridInCell/> <w:WrapTextWithPunct/> <w:UseAsianBreakRules/> <w:DontGrowAutofit/> <w:SplitPgBreakAndParaMark/> <w:DontVertAlignCellWithSp/> <w:DontBreakConstrainedForcedTables/> <w:DontVertAlignInTxbx/> <w:Word11KerningPairs/> <w:CachedColBalance/> </w:Compatibility> <m:mathPr> <m:mathFont m:val="Cambria Math"/> <m:brkBin m:val="before"/> <m:brkBinSub m:val="&#45;-"/> <m:smallFrac m:val="off"/> <m:dispDef/> <m:lMargin m:val="0"/> <m:rMargin m:val="0"/> <m:defJc m:val="centerGroup"/> <m:wrapIndent m:val="1440"/> <m:intLim m:val="subSup"/> <m:naryLim m:val="undOvr"/> </m:mathPr></w:WordDocument> </xml><![endif]--><!--[if gte mso 9]><xml> <w:LatentStyles DefLockedState="false" DefUnhideWhenUsed="true" DefSemiHidden="true" DefQFormat="false" DefPriority="99" LatentStyleCount="267"> <w:LsdException Locked="false" Priority="0" SemiHidden="false" UnhideWhenUsed="false" QFormat="true" Name="Normal"/> <w:LsdException Locked="false" Priority="9" SemiHidden="false" UnhideWhenUsed="false" QFormat="true" Name="heading 1"/> <w:LsdException Locked="false" Priority="9" QFormat="true" Name="heading 2"/> <w:LsdException Locked="false" Priority="9" QFormat="true" Name="heading 3"/> <w:LsdException Locked="false" Priority="9" QFormat="true" Name="heading 4"/> <w:LsdException Locked="false" Priority="9" QFormat="true" Name="heading 5"/> <w:LsdException Locked="false" Priority="9" QFormat="true" Name="heading 6"/> <w:LsdException Locked="false" Priority="9" QFormat="true" Name="heading 7"/> <w:LsdException Locked="false" Priority="9" QFormat="true" Name="heading 8"/> <w:LsdException Locked="false" Priority="9" QFormat="true" Name="heading 9"/> <w:LsdException Locked="false" Priority="39" Name="toc 1"/> <w:LsdException Locked="false" Priority="39" Name="toc 2"/> <w:LsdException Locked="false" Priority="39" Name="toc 3"/> <w:LsdException Locked="false" Priority="39" Name="toc 4"/> <w:LsdException Locked="false" Priority="39" Name="toc 5"/> <w:LsdException Locked="false" Priority="39" Name="toc 6"/> <w:LsdException Locked="false" Priority="39" Name="toc 7"/> <w:LsdException Locked="false" Priority="39" Name="toc 8"/> <w:LsdException Locked="false" Priority="39" Name="toc 9"/> <w:LsdException Locked="false" Priority="35" QFormat="true" Name="caption"/> <w:LsdException Locked="false" Priority="10" SemiHidden="false" UnhideWhenUsed="false" QFormat="true" Name="Title"/> <w:LsdException Locked="false" Priority="1" Name="Default Paragraph Font"/> <w:LsdException Locked="false" Priority="11" SemiHidden="false" UnhideWhenUsed="false" QFormat="true" Name="Subtitle"/> <w:LsdException Locked="false" Priority="22" SemiHidden="false" UnhideWhenUsed="false" QFormat="true" Name="Strong"/> <w:LsdException Locked="false" Priority="20" SemiHidden="false" UnhideWhenUsed="false" QFormat="true" Name="Emphasis"/> <w:LsdException Locked="false" Priority="59" SemiHidden="false" UnhideWhenUsed="false" Name="Table Grid"/> <w:LsdException Locked="false" UnhideWhenUsed="false" Name="Placeholder Text"/> <w:LsdException Locked="false" Priority="1" SemiHidden="false" UnhideWhenUsed="false" QFormat="true" Name="No Spacing"/> <w:LsdException Locked="false" Priority="60" SemiHidden="false" UnhideWhenUsed="false" Name="Light Shading"/> <w:LsdException Locked="false" Priority="61" SemiHidden="false" UnhideWhenUsed="false" Name="Light List"/> <w:LsdException Locked="false" Priority="62" SemiHidden="false" UnhideWhenUsed="false" Name="Light Grid"/> <w:LsdException Locked="false" Priority="63" SemiHidden="false" UnhideWhenUsed="false" Name="Medium Shading 1"/> <w:LsdException Locked="false" Priority="64" SemiHidden="false" UnhideWhenUsed="false" Name="Medium Shading 2"/> <w:LsdException Locked="false" Priority="65" SemiHidden="false" UnhideWhenUsed="false" Name="Medium List 1"/> <w:LsdException Locked="false" Priority="66" SemiHidden="false" UnhideWhenUsed="false" Name="Medium List 2"/> <w:LsdException Locked="false" Priority="67" SemiHidden="false" UnhideWhenUsed="false" Name="Medium Grid 1"/> <w:LsdException Locked="false" Priority="68" SemiHidden="false" UnhideWhenUsed="false" Name="Medium Grid 2"/> <w:LsdException Locked="false" Priority="69" SemiHidden="false" UnhideWhenUsed="false" Name="Medium Grid 3"/> <w:LsdException Locked="false" Priority="70" SemiHidden="false" UnhideWhenUsed="false" Name="Dark List"/> <w:LsdException Locked="false" Priority="71" SemiHidden="false" UnhideWhenUsed="false" Name="Colorful Shading"/> <w:LsdException Locked="false" Priority="72" SemiHidden="false" UnhideWhenUsed="false" Name="Colorful List"/> <w:LsdException Locked="false" Priority="73" SemiHidden="false" UnhideWhenUsed="false" Name="Colorful Grid"/> <w:LsdException Locked="false" Priority="60" SemiHidden="false" UnhideWhenUsed="false" Name="Light Shading Accent 1"/> <w:LsdException Locked="false" Priority="61" SemiHidden="false" UnhideWhenUsed="false" Name="Light List Accent 1"/> <w:LsdException Locked="false" Priority="62" SemiHidden="false" UnhideWhenUsed="false" Name="Light Grid Accent 1"/> <w:LsdException Locked="false" Priority="63" SemiHidden="false" UnhideWhenUsed="false" Name="Medium Shading 1 Accent 1"/> <w:LsdException Locked="false" Priority="64" SemiHidden="false" UnhideWhenUsed="false" Name="Medium Shading 2 Accent 1"/> <w:LsdException Locked="false" Priority="65" SemiHidden="false" UnhideWhenUsed="false" Name="Medium List 1 Accent 1"/> <w:LsdException Locked="false" UnhideWhenUsed="false" Name="Revision"/> <w:LsdException Locked="false" Priority="34" SemiHidden="false" UnhideWhenUsed="false" QFormat="true" Name="List Paragraph"/> <w:LsdException Locked="false" Priority="29" SemiHidden="false" UnhideWhenUsed="false" QFormat="true" Name="Quote"/> <w:LsdException Locked="false" Priority="30" SemiHidden="false" UnhideWhenUsed="false" QFormat="true" Name="Intense Quote"/> <w:LsdException Locked="false" Priority="66" SemiHidden="false" UnhideWhenUsed="false" Name="Medium List 2 Accent 1"/> <w:LsdException Locked="false" Priority="67" SemiHidden="false" UnhideWhenUsed="false" Name="Medium Grid 1 Accent 1"/> <w:LsdException Locked="false" Priority="68" SemiHidden="false" UnhideWhenUsed="false" Name="Medium Grid 2 Accent 1"/> <w:LsdException Locked="false" Priority="69" SemiHidden="false" UnhideWhenUsed="false" Name="Medium Grid 3 Accent 1"/> <w:LsdException Locked="false" Priority="70" SemiHidden="false" UnhideWhenUsed="false" Name="Dark List Accent 1"/> <w:LsdException Locked="false" Priority="71" SemiHidden="false" UnhideWhenUsed="false" Name="Colorful Shading Accent 1"/> <w:LsdException Locked="false" Priority="72" SemiHidden="false" UnhideWhenUsed="false" Name="Colorful List Accent 1"/> <w:LsdException Locked="false" Priority="73" SemiHidden="false" UnhideWhenUsed="false" Name="Colorful Grid Accent 1"/> <w:LsdException Locked="false" Priority="60" SemiHidden="false" UnhideWhenUsed="false" Name="Light Shading Accent 2"/> <w:LsdException Locked="false" Priority="61" SemiHidden="false" UnhideWhenUsed="false" Name="Light List Accent 2"/> <w:LsdException Locked="false" Priority="62" SemiHidden="false" UnhideWhenUsed="false" Name="Light Grid Accent 2"/> <w:LsdException Locked="false" Priority="63" SemiHidden="false" UnhideWhenUsed="false" Name="Medium Shading 1 Accent 2"/> <w:LsdException Locked="false" Priority="64" SemiHidden="false" UnhideWhenUsed="false" Name="Medium Shading 2 Accent 2"/> <w:LsdException Locked="false" Priority="65" SemiHidden="false" UnhideWhenUsed="false" Name="Medium List 1 Accent 2"/> <w:LsdException Locked="false" Priority="66" SemiHidden="false" UnhideWhenUsed="false" Name="Medium List 2 Accent 2"/> <w:LsdException Locked="false" Priority="67" SemiHidden="false" UnhideWhenUsed="false" Name="Medium Grid 1 Accent 2"/> <w:LsdException Locked="false" Priority="68" SemiHidden="false" UnhideWhenUsed="false" Name="Medium Grid 2 Accent 2"/> <w:LsdException Locked="false" Priority="69" SemiHidden="false" UnhideWhenUsed="false" Name="Medium Grid 3 Accent 2"/> <w:LsdException Locked="false" Priority="70" SemiHidden="false" UnhideWhenUsed="false" Name="Dark List Accent 2"/> <w:LsdException Locked="false" Priority="71" SemiHidden="false" UnhideWhenUsed="false" Name="Colorful Shading Accent 2"/> <w:LsdException Locked="false" Priority="72" SemiHidden="false" UnhideWhenUsed="false" Name="Colorful List Accent 2"/> <w:LsdException Locked="false" Priority="73" SemiHidden="false" UnhideWhenUsed="false" Name="Colorful Grid Accent 2"/> <w:LsdException Locked="false" Priority="60" SemiHidden="false" UnhideWhenUsed="false" Name="Light Shading Accent 3"/> <w:LsdException Locked="false" Priority="61" SemiHidden="false" UnhideWhenUsed="false" Name="Light List Accent 3"/> <w:LsdException Locked="false" Priority="62" SemiHidden="false" UnhideWhenUsed="false" Name="Light Grid Accent 3"/> <w:LsdException Locked="false" Priority="63" SemiHidden="false" UnhideWhenUsed="false" Name="Medium Shading 1 Accent 3"/> <w:LsdException Locked="false" Priority="64" SemiHidden="false" UnhideWhenUsed="false" Name="Medium Shading 2 Accent 3"/> <w:LsdException Locked="false" Priority="65" SemiHidden="false" UnhideWhenUsed="false" Name="Medium List 1 Accent 3"/> <w:LsdException Locked="false" Priority="66" SemiHidden="false" UnhideWhenUsed="false" Name="Medium List 2 Accent 3"/> <w:LsdException Locked="false" Priority="67" SemiHidden="false" UnhideWhenUsed="false" Name="Medium Grid 1 Accent 3"/> <w:LsdException Locked="false" Priority="68" SemiHidden="false" UnhideWhenUsed="false" Name="Medium Grid 2 Accent 3"/> <w:LsdException Locked="false" Priority="69" SemiHidden="false" UnhideWhenUsed="false" Name="Medium Grid 3 Accent 3"/> <w:LsdException Locked="false" Priority="70" SemiHidden="false" UnhideWhenUsed="false" Name="Dark List Accent 3"/> <w:LsdException Locked="false" Priority="71" SemiHidden="false" UnhideWhenUsed="false" Name="Colorful Shading Accent 3"/> <w:LsdException Locked="false" Priority="72" SemiHidden="false" UnhideWhenUsed="false" Name="Colorful List Accent 3"/> <w:LsdException Locked="false" Priority="73" SemiHidden="false" UnhideWhenUsed="false" Name="Colorful Grid Accent 3"/> <w:LsdException Locked="false" Priority="60" SemiHidden="false" UnhideWhenUsed="false" Name="Light Shading Accent 4"/> <w:LsdException Locked="false" Priority="61" SemiHidden="false" UnhideWhenUsed="false" Name="Light List Accent 4"/> <w:LsdException Locked="false" Priority="62" SemiHidden="false" UnhideWhenUsed="false" Name="Light Grid Accent 4"/> <w:LsdException Locked="false" Priority="63" SemiHidden="false" UnhideWhenUsed="false" Name="Medium Shading 1 Accent 4"/> <w:LsdException Locked="false" Priority="64" SemiHidden="false" UnhideWhenUsed="false" Name="Medium Shading 2 Accent 4"/> <w:LsdException Locked="false" Priority="65" SemiHidden="false" UnhideWhenUsed="false" Name="Medium List 1 Accent 4"/> <w:LsdException Locked="false" Priority="66" SemiHidden="false" UnhideWhenUsed="false" Name="Medium List 2 Accent 4"/> <w:LsdException Locked="false" Priority="67" SemiHidden="false" UnhideWhenUsed="false" Name="Medium Grid 1 Accent 4"/> <w:LsdException Locked="false" Priority="68" SemiHidden="false" UnhideWhenUsed="false" Name="Medium Grid 2 Accent 4"/> <w:LsdException Locked="false" Priority="69" SemiHidden="false" UnhideWhenUsed="false" Name="Medium Grid 3 Accent 4"/> <w:LsdException Locked="false" Priority="70" SemiHidden="false" UnhideWhenUsed="false" Name="Dark List Accent 4"/> <w:LsdException Locked="false" Priority="71" SemiHidden="false" UnhideWhenUsed="false" Name="Colorful Shading Accent 4"/> <w:LsdException Locked="false" Priority="72" SemiHidden="false" UnhideWhenUsed="false" Name="Colorful List Accent 4"/> <w:LsdException Locked="false" Priority="73" SemiHidden="false" UnhideWhenUsed="false" Name="Colorful Grid Accent 4"/> <w:LsdException Locked="false" Priority="60" SemiHidden="false" UnhideWhenUsed="false" Name="Light Shading Accent 5"/> <w:LsdException Locked="false" Priority="61" SemiHidden="false" UnhideWhenUsed="false" Name="Light List Accent 5"/> <w:LsdException Locked="false" Priority="62" SemiHidden="false" UnhideWhenUsed="false" Name="Light Grid Accent 5"/> <w:LsdException Locked="false" Priority="63" SemiHidden="false" UnhideWhenUsed="false" Name="Medium Shading 1 Accent 5"/> <w:LsdException Locked="false" Priority="64" SemiHidden="false" UnhideWhenUsed="false" Name="Medium Shading 2 Accent 5"/> <w:LsdException Locked="false" Priority="65" SemiHidden="false" UnhideWhenUsed="false" Name="Medium List 1 Accent 5"/> <w:LsdException Locked="false" Priority="66" SemiHidden="false" UnhideWhenUsed="false" Name="Medium List 2 Accent 5"/> <w:LsdException Locked="false" Priority="67" SemiHidden="false" UnhideWhenUsed="false" Name="Medium Grid 1 Accent 5"/> <w:LsdException Locked="false" Priority="68" SemiHidden="false" UnhideWhenUsed="false" Name="Medium Grid 2 Accent 5"/> <w:LsdException Locked="false" Priority="69" SemiHidden="false" UnhideWhenUsed="false" Name="Medium Grid 3 Accent 5"/> <w:LsdException Locked="false" Priority="70" SemiHidden="false" UnhideWhenUsed="false" Name="Dark List Accent 5"/> <w:LsdException Locked="false" Priority="71" SemiHidden="false" UnhideWhenUsed="false" Name="Colorful Shading Accent 5"/> <w:LsdException Locked="false" Priority="72" SemiHidden="false" UnhideWhenUsed="false" Name="Colorful List Accent 5"/> <w:LsdException Locked="false" Priority="73" SemiHidden="false" UnhideWhenUsed="false" Name="Colorful Grid Accent 5"/> <w:LsdException Locked="false" Priority="60" SemiHidden="false" UnhideWhenUsed="false" Name="Light Shading Accent 6"/> <w:LsdException Locked="false" Priority="61" SemiHidden="false" UnhideWhenUsed="false" Name="Light List Accent 6"/> <w:LsdException Locked="false" Priority="62" SemiHidden="false" UnhideWhenUsed="false" Name="Light Grid Accent 6"/> <w:LsdException Locked="false" Priority="63" SemiHidden="false" UnhideWhenUsed="false" Name="Medium Shading 1 Accent 6"/> <w:LsdException Locked="false" Priority="64" SemiHidden="false" UnhideWhenUsed="false" Name="Medium Shading 2 Accent 6"/> <w:LsdException Locked="false" Priority="65" SemiHidden="false" UnhideWhenUsed="false" Name="Medium List 1 Accent 6"/> <w:LsdException Locked="false" Priority="66" SemiHidden="false" UnhideWhenUsed="false" Name="Medium List 2 Accent 6"/> <w:LsdException Locked="false" Priority="67" SemiHidden="false" UnhideWhenUsed="false" Name="Medium Grid 1 Accent 6"/> <w:LsdException Locked="false" Priority="68" SemiHidden="false" UnhideWhenUsed="false" Name="Medium Grid 2 Accent 6"/> <w:LsdException Locked="false" Priority="69" SemiHidden="false" UnhideWhenUsed="false" Name="Medium Grid 3 Accent 6"/> <w:LsdException Locked="false" Priority="70" SemiHidden="false" UnhideWhenUsed="false" Name="Dark List Accent 6"/> <w:LsdException Locked="false" Priority="71" SemiHidden="false" UnhideWhenUsed="false" Name="Colorful Shading Accent 6"/> <w:LsdException Locked="false" Priority="72" SemiHidden="false" UnhideWhenUsed="false" Name="Colorful List Accent 6"/> <w:LsdException Locked="false" Priority="73" SemiHidden="false" UnhideWhenUsed="false" Name="Colorful Grid Accent 6"/> <w:LsdException Locked="false" Priority="19" SemiHidden="false" UnhideWhenUsed="false" QFormat="true" Name="Subtle Emphasis"/> <w:LsdException Locked="false" Priority="21" SemiHidden="false" UnhideWhenUsed="false" QFormat="true" Name="Intense Emphasis"/> <w:LsdException Locked="false" Priority="31" SemiHidden="false" UnhideWhenUsed="false" QFormat="true" Name="Subtle Reference"/> <w:LsdException Locked="false" Priority="32" SemiHidden="false" UnhideWhenUsed="false" QFormat="true" Name="Intense Reference"/> <w:LsdException Locked="false" Priority="33" SemiHidden="false" UnhideWhenUsed="false" QFormat="true" Name="Book Title"/> <w:LsdException Locked="false" Priority="37" Name="Bibliography"/> <w:LsdException Locked="false" Priority="39" QFormat="true" Name="TOC Heading"/> </w:LatentStyles> </xml><![endif]--><!--[if gte mso 10]> <style> /* Style Definitions */ table.MsoNormalTable {mso-style-name:"Table Normal"; mso-tstyle-rowband-size:0; mso-tstyle-colband-size:0; mso-style-noshow:yes; mso-style-priority:99; mso-style-qformat:yes; mso-style-parent:""; mso-padding-alt:0in 5.4pt 0in 5.4pt; mso-para-margin:0in; mso-para-margin-bottom:.0001pt; line-height:150%; mso-pagination:widow-orphan; font-size:11.0pt; font-family:"Calibri","sans-serif"; mso-ascii-font-family:Calibri; mso-ascii-theme-font:minor-latin; mso-fareast-font-family:"Times New Roman"; mso-fareast-theme-font:minor-fareast; mso-hansi-font-family:Calibri; mso-hansi-theme-font:minor-latin; mso-bidi-font-family:"Times New Roman"; mso-bidi-theme-font:minor-bidi;} </style> <![endif]--> <p style="margin: 0in 0in 0.0001pt; line-height: 150%;"> The embassy in Muscat was established Jul 4, 1972, with Clifford J. Quinlan as Charg&eacute; d&#39;Affaires ad interim.</p> <p style="margin: 0in 0in 0.0001pt; line-height: 150%;"> &nbsp;</p> <p style="margin: 0in 0in 0.0001pt; line-height: 150%;"> William A. Stoltzfus, Jr.<br /> Appointment: Feb 29, 1972<br /> Presentation of Credentials: Apr 17, 1972<br /> Termination of Mission: Appointment terminated, Jul 16, 1974<br /> <span style="">Note: </span>Also accredited to Bahrain, Kuwait, Qatar, and the United Arab Emirates; resident at Kuwait.</p> <p style="margin: 0in 0in 0.0001pt; line-height: 150%;"> &nbsp;</p> <p style="margin: 0in 0in 0.0001pt; line-height: 150%;"> William D. Wolle<br /> Appointment: Jun 20, 1974<br /> Presentation of Credentials: Jul 17, 1974<br /> Termination of Mission: Left post Apr 25, 1978</p> <p style="margin: 0in 0in 0.0001pt; line-height: 150%;"> &nbsp;</p> <p style="margin: 0in 0in 0.0001pt; line-height: 150%;"> Marshall W. Wiley<br /> Appointment: Oct 11, 1978<br /> Presentation of Credentials: Nov 7, 1978<br /> Termination of Mission: Left post May 19, 1981</p> <p style="margin: 0in 0in 0.0001pt; line-height: 150%;"> &nbsp;</p> <p style="margin: 0in 0in 0.0001pt; line-height: 150%;"> John R. Countryman<br /> Appointment: Aug 27, 1981<br /> Presentation of Credentials: Oct 14, 1981<br /> Termination of Mission: Left post Jul 29, 1985</p> <p style="margin: 0in 0in 0.0001pt; line-height: 150%;"> &nbsp;</p> <p style="margin: 0in 0in 0.0001pt; line-height: 150%;"> George Cranwell Montgomery<br /> Appointment: Aug 1, 1985<br /> Presentation of Credentials: Sep 11, 1985<br /> Termination of Mission: Left post Jan 18, 1989</p> <p style="margin: 0in 0in 0.0001pt; line-height: 150%;"> &nbsp;</p> <p style="margin: 0in 0in 0.0001pt; line-height: 150%;"> Richard Wood Boehm<br /> Appointment: Nov 22, 1988<br /> Presentation of Credentials: Nov 12, 1989<br /> Termination of Mission: Left post Oct 31, 1992<br /> <span style="">Note: </span>Commissioned during a recess of the Senate; recommissioned after confirmation on Oct 10, 1989.</p> <p style="margin: 0in 0in 0.0001pt; line-height: 150%;"> &nbsp;</p> <p style="margin: 0in 0in 0.0001pt; line-height: 150%;"> David J. Dunford<br /> Appointment: Oct 9, 1992<br /> Presentation of Credentials: Nov 1, 1992<br /> Termination of Mission: Left post Jun 21, 1995</p> <p style="margin: 0in 0in 0.0001pt; line-height: 150%;"> &nbsp;</p> <p style="margin: 0in 0in 0.0001pt; line-height: 150%;"> Frances D. Cook<br /> Appointment: Dec 19, 1995<br /> Presentation of Credentials: Jan 2, 1996<br /> Termination of Mission: Left post Jan 10, 1999</p> <p style="margin: 0in 0in 0.0001pt; line-height: 150%;"> &nbsp;</p> <p style="margin: 0in 0in 0.0001pt; line-height: 150%;"> John Bruce Craig<br /> Appointment: Oct 26, 1998<br /> Presentation of Credentials: Feb 15, 1999<br /> Termination of Mission: Left post Sep 22, 2001</p> <p style="margin: 0in 0in 0.0001pt; line-height: 150%;"> &nbsp;</p> <p style="margin: 0in 0in 0.0001pt; line-height: 150%;"> <span style="">Note:</span> Robert W. Dry served as Charge d&#39;Affaires Sep 2001&ndash;Nov 2001</p> <p style="margin: 0in 0in 0.0001pt; line-height: 150%;"> &nbsp;</p> <p style="margin: 0in 0in 0.0001pt; line-height: 150%;"> Richard L. Baltimore, 3rd<br /> Appointent: Oct 3, 2002<br /> Presentation of Credentials: Nov 5, 2002<br /> <span style="font-size: small;">Termination of Mission: Left post, Mar 17, 20<span style="line-height: 150%; font-family: &quot;Times New Roman&quot;,&quot;serif&quot;;">06</span></span></p>
more
less
Oman's Ambassador to the U.S.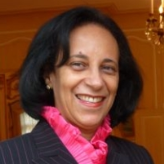 Al-Mughairy, Hunaina Sultan Ahmed
Hunaina Sultan Ahmed Al-Mughairy became ambassador of Oman to the United States on December 2, 2005.
Al-Mughairy obtained a B.A in Business Communications from the High Politechnical Institute, Cairo and a Master's degree in Economics from the New York University, New York.
.
From 1973 to 1974 she was the assistant to the Economic Advisor to the Sultan of Oman. From 1979 to 1984 she served as the director of industrial loans and grants in the Ministry of Commerce and Industry From 1984 to 1985 she worked in the permanent Mission of the Sultanate of Oman to the United Nations in Geneva, and from 1985 to 1991 she was Director of Industrial Planning and Research, Ministry of Commerce & Industry and a member of the Planning Committee for Major Gas projects in the Sultanate of Oman.
In 1991 Al-Mughairy was appointed as an advisor to the Under-Secretary for Industry at the Ministry of Commerce and Industry. She held this position until 1996. From 1996 to 1998 she was the director general of investment promotion at the Omani Center for Investment Promotion and Export Development. From 1999 to 2005 she served as the representative of the Omani Center for Investment Promotion & Export Development in New York City.
Al-Mughairy's husband, Fuad Mubarak al-Hinai, has been Oman's ambassador to the United Nations since August 1998. The couple has two children.
more
less
Oman's Embassy Web Site in the U.S.
<p> <a href="http://omanembassy.net/">Oman Embassy in the United States</a></p>
more
less