Overview
<div>Belarus is Europe&rsquo;s last remaining dictatorship, and the European government with which the U.S. has the poorest relations.&nbsp;Emerging from seven decades of Soviet domination in the early 1990s, Belarus&rsquo; experiment with democracy lasted for only one election, terminated by Aleksandr Lukashenko, who brutally oppresses all criticism, opposition and nonconformity.&nbsp;In a little more than a decade, he has turned Belarus into an international pariah state, yet he maintains power in part because he has not mismanaged the economy.</div> <div>&nbsp;</div>
more
less
Basic Information
<div><b>Lay of the Land</b>: &nbsp;Belarus is a landlocked, relatively flat country containing large tracts of marshy land.&nbsp;Slightly smaller than Kansas, 34% of Belarus&rsquo; 80,155 square miles is covered by forest, and many streams and 11,000 lakes are found there as well.&nbsp;Belarus is bordered by Latvia to the north, Lithuania to the northwest, Poland to the west, Russia to the north and east and Ukraine to the south.&nbsp;The capital and largest city is Minsk, which is home to 1.8 million Belarusians.&nbsp;</div> <div>&nbsp;</div> <div><b>Population</b>: 9.7 million</div> <div>&nbsp;</div> <div><b>Religions</b>: Belarusian Orthodox Christian 80%, Catholic 14%, Protestant 2%, other (Muslim, Hare Krishna, Baha'i) 4%.</div> <div>&nbsp;</div> <div><b>Ethnic Groups</b>: Belarusian 81.2%, Russian 11.4%, Polish 3.9%, Ukrainian 2.4%, other 1.1%.</div> <div>&nbsp;</div> <div><b>Languages</b>: Belarusian (official), Russian (official).</div>
more
less
History
<div>The area that is now Belarus was originally settled by Baltic tribes, who were overwhelmed by massive migrations of East Slavic tribes in the 8th and 9th century.&nbsp;Toward the end of the Middle Ages, Belarus was absorbed into Poland, which was later partitioned in 1795, with almost all of Belarus handed over to the Russian Empire.&nbsp;The 19th century saw increasing conflict between the Belarusian people and the Russian Tsarist government, which attacked Belarusian culture and language in various ways.&nbsp;Meanwhile, there were major anti-Russian uprisings in 1794, 1830-1 and 1863-4.&nbsp;In 1884, Belarusian students in St. Petersburg made the first formal calls for an independent Belarus.&nbsp;</div> <div>&nbsp;</div> <div>With the 1905 revolution in Russia, the prohibition on printing in the Belarusian language was finally lifted.&nbsp;The first written history of Belarus was finally produced in 1910.&nbsp;Although the chaos of the First World War and the 1917 Russian Revolution allowed Belarusian nationalists a glimmer of hope, the 1918 armistice signed by Russia and Germany ignored Belarus&rsquo; demand for rights.&nbsp;Belarus was taken over by the USSR and, in January 1919, the Bolsheviks announced the formation of the Byelorussian Soviet Socialist Republican (BSSR) within the USSR.</div> <div>&nbsp;</div> <div>At the end of the Russian-Polish War in 1921, Belarus was divided between Poland and the BSSR.&nbsp;Life did not proceed smoothly for Belarusians on either side of the border, and by the early 1930s both countries were forcefully repressing Belarusian activism.&nbsp;During World War II, 2.2 million Belarusians were killed, and the population of Belarus did not regain its pre-war level until 1971.&nbsp;With the defeat of the Nazis, Belarusians found themselves reincorporated into the Soviet Union.&nbsp;As part of Stalin&rsquo;s drive for &ldquo;Russification,&rdquo; he began purging Belarusian leaders in the Communist Party in 1946 and replacing them with Russians.&nbsp;The 1950s saw an increasing suppression of the Belarusian language, even after Stalin died in 1953.&nbsp;</div> <div>&nbsp;</div> <div>Between 1965 and 1980, the BSSR was ruled by Pyotr Masherov, who soon gained a reputation as one of the least corrupt Communist leaders in the Soviet Union.&nbsp;Belarus was transformed into a major industrial region, specializing in the manufacture of machines and precision equipment.&nbsp;Living standards for Belarusians rose well above the Soviet national average.&nbsp;Eventually Soviet premier Leonid Brezhnev became wary of Masherov&rsquo;s popularity and, in October 1980, Masherov was killed in an automobile accident.&nbsp;To this day, Masherov is well-thought of in Belarus and it was nostalgia for the Masherov years that Aleksandr Lukashenko would later exploit in his rise to power.</div> <div>&nbsp;</div> <div>Although the meltdown at the Chernobyl Nuclear Power Facility occurred in neighboring Ukraine, 70% of the toxic fallout landed in Belarus.&nbsp;Eighty percent of the country was contaminated by radioactive iodine, including 20% that was severely contaminated.&nbsp;The Soviet response to this disaster was sluggish and secretive, and Belarusians became angry and discontented.&nbsp;During this period, Belarusian public opinion was galvanized by the unearthing of hundreds of mass graves from the Stalinist period.&nbsp;In June 1988, 10,000 people demonstrated, calling for an investigation of Stalinist abuses and their cover-up.&nbsp;Four months later, the Soviet military violently dispersed a demonstration in Minsk commemorating the victims of Stalinism.</div> <div>&nbsp;</div> <div>As Communist rule in Eastern Europe collapsed and as the USSR itself edged towards disintegration, Belarusians were less than enthusiastic about the prospect of independence.&nbsp;The Supreme Council of the Belarusian S.S.R. pushed through reforms declaring Belarusian the republic&rsquo;s official language and, on July 27, 1990, declaring sovereignty and announcing that Belarus would henceforth be an internationally neutral nuclear-free zone.&nbsp;Yet a poll taken in March 1991 showed that 82.7% of Belarusians supported keeping the USSR as a federation of sovereign states.&nbsp;Nonetheless, Belarus declared independence on August 25, 1991.&nbsp;The Soviet flag was taken down and the Supreme Council elected Stanislau Shuskevich, a physicist whose parents were writers who had been persecuted by Stalin, chairman of the new Republic of Belarus.&nbsp;Shuskevich was a leader of the movement to investigate the consequences of the Chernobyl disaster.</div> <div>&nbsp;</div> <div>The immediate result of the breakup of the Soviet Union was acute economic hardship for all of Belarus.&nbsp;The Supreme Council, which was overwhelmingly controlled by ex-communists, put off elections until June 23, 1994.&nbsp;Those elections were won by Aleksandr Lukashenko, who soon instituted changes that turned the nascent democracy into a dictatorship with himself at the helm.&nbsp;Although increasingly isolated within the international community, Lukashenko has managed to maintain his hold on power by violently repressing dissent and engineering bogus election victories.&nbsp;In December 1999, Belarus and Russia signed a treaty to create a two-state union with greater political and economic integration.&nbsp;Although Belarus agreed to a framework to carry out the accord, serious implementation has yet to take place.</div> <div>&nbsp;</div> <p>&nbsp;</p>
more
less
Belarus's Newspapers
<div><a href="http://www.onlinenewspapers.com/belarus.htm">Belarus's Newspapers</a></div> <div>&nbsp;</div>
more
less
History of U.S. Relations with Belarus
<div>Prior to Belarusian independence in 1991, U.S. relations with Belarus were simply part of its relations with the USSR.&nbsp;Although relations were warm during the first few years after independence, since 1994 the Lukashenko regime&rsquo;s increasingly authoritarian policies and abysmal human rights record led the Clinton administration to distance itself from Lukashenko. In 1996, the Lukashenko regime conducted an internationally unrecognized constitutional referendum, which resulted in the dissolution of Belarus&rsquo; legitimate parliament and the centralization of power in the executive branch. Also in 1996, the Belarusian authorities provoked a diplomatic crisis by demanding and, in contravention of international law, eventually confiscating diplomatic residences, including the U.S. Ambassador&rsquo;s residence. In response, the U.S. and other countries withdrew their ambassadors from Belarus until the Belarusian authorities provided compensation and guarantees to respect international law. In addition, Lukashenko used his newly centralized power to repress human rights throughout the country, including persecuting members of the illegally disbanded Belarusian parliament and former members of his own government.&nbsp;As a result of these events and tendencies, in 1997, the Clinton administration suspended $40 million in aid to Belarus and announced its decision to pursue a &ldquo;selective engagement&rdquo; policy with the Government of Belarus. This policy included downgrading government-to-government contacts, and restricting further U.S. Government assistance to the Belarusian Government. Since that time, relations between the U.S. and Belarus have been strained and difficult, although the two countries cooperate on intellectual property protection, prevention of human trafficking and technology crime, and disaster relief.&nbsp;</div> <div>&nbsp;</div>
more
less
Current U.S. Relations with Belarus
<div>The increasingly authoritarian course charted by the regime of Aleksandr Lukashenko has severely damaged U.S.-Belarussian relations.&nbsp;In October 2004, the U.S. Congress passed, and President George W. Bush signed, the <a href="http://www.charter97.org/eng/news/2004/10/27/act">Belarus Democracy Act</a>, designed to promote democratization. After a deeply flawed presidential election in March 2006, the U.S., acting together with the European Union, imposed travel restrictions and targeted financial sanctions against Belarusian officials implicated in human rights abuses and election fraud. The financial sanctions prohibited U.S.citizens from engaging in financial transactions with named persons. On January 12, 2007, President Bush signed the <a href="http://www.govtrack.us/congress/billtext.xpd?bill=h109-5948">Belarus Democracy Reauthorization Act</a>, which repeated the call for targeted sanctions against Belarusian officials and continued assistance for democracy-building activities. In August 2007, the U.S. widened application of travel restrictions on Belarusians to include directors and deputy directors of state enterprises. In November 2007, the Treasury Department froze the U.S. assets of Belarus&rsquo; oil and chemical conglomerate, <a href="http://www.belneftekhim.by/en/">Belneftekhim,</a> based on Lukashenko&rsquo;s control of the company. To underscore U.S. support for the Belarusian people&rsquo;s democratic aspirations, the President and Secretary of State have met with Belarusian pro-democracy activists, most recently during a visit to Washington, DC, in December 2007.</div> <div>&nbsp;</div> <div>Relations reached something of a crisis point in early 2008, as Belarus expelled U.S. ambassador <a href="http://www.state.gov/r/pa/ei/biog/75192.htm">Karen B. Stewart</a> from Minsk in retaliation for the economic sanctions imposed in late 2007. &nbsp;Belarus held its next Parliamentary elections September 28, 2008, and Lukashenko&rsquo;s allies won all 110 seats..</div> <div>&nbsp;</div> <div>Estimates of the Belarusian American population vary widely; the 1990 U.S. census counted 4,277, while some Belarusian researchers place the figure between 600,000-1.5 million.&nbsp;This discrepancy could arise from a decreased self-identification with Belarusian ancestry in the U.S.&nbsp;Although some Belarusians may have come to America with the first wave of European settlers in the 17th century, sizable immigration only began in the immediate post-World War II period of 1948-1950.&nbsp;50,000 Belarusians came to the United States in this period, fleeing the Russian takeover at home.</div> <div>&nbsp;</div> <div>4,005 Americans visited Belarus in 2006.&nbsp;The number of tourists has fluctuated between a low of 2,855 (2002), and a high of 5,518 (2004) in recent years.&nbsp;5,982 Belarusians visited the U.S. in 2006.&nbsp;The number of tourists has remained close to 5,000 since 2002.&nbsp;</div> <div>&nbsp;</div>
more
less
Where Does the Money Flow
<div>As part of the former Soviet Union, Belarus had a well-developed industrial base (accounting for 40% of its GDP), a broad agricultural sector (9% of GDP) and a highly educated populace, all of which it retained following the break-up of the U.S.S.R.&nbsp;Belarus had one of the highest standards of living of all the former Soviet republics.&nbsp;Belarusians today face the challenge of moving from a state-run economy with high priority on military production and heavy industry to a civilian, free-market system.</div> <div>&nbsp;</div> <div>After an initial burst of capitalist reform from 1991 to 1994, including privatization of state enterprises, creation of institutions of private property, and encouragement of entrepreneurship, Belarus under Lukashenko has slowed the pace of privatization, emphasizing the need for a <a href="http://www.president.gov.by/en/press28378.html">&ldquo;socially oriented market economy.&rdquo;</a>&nbsp;About 80% of all industry remains in state hands, and foreign investment has been hindered by a hostile business climate.&nbsp;The banks, which were privatized after independence, were renationalized under Lukashenko.&nbsp;One result has been help to those at the bottom of the economic ladder, as the <a href="http://web.worldbank.org/WBSITE/EXTERNAL/TOPICS/EXTPOVERTY/EXTPA/0,,contentMDK:20238991%7EmenuPK:492138%7EpagePK:148956%7EpiPK:216618%7EtheSitePK:430367,00.html">Gini coefficient</a> (a measure of social inequality) is among the lowest in the world.&nbsp;Belarus&rsquo; largest trading partner is Russia, followed by the European Union, which canceled the Belarus&rsquo; <a href="http://ec.europa.eu/trade/issues/global/gsp/index_en.htm">Generalized System of Preferences</a> status in June 2007 because of its poor record of repressing labor rights, raising tariff rates to their prior most-favored nation levels and costing Belarus about <a href="http://www.charter97.org/eng/news/2007/09/25/12">&euro;12 million a year</a>.&nbsp;</div> <div>&nbsp;</div> <div>The United States imports far more from Belarus than it exports.&nbsp;Imports from Belarus to the U.S. in 2007 totaled just more than $1 billion, dominated by fuel oil and other petroleum products ($771 million or 74.6%) and fertilizers, insecticides and pesticides ($186.7 million or 5.5%).&nbsp;The petroleum products originate in Russia, which sells them to Belarus at a reduced rate, while the latter category mainly comprises peat, a resource Belarus has in abundance.&nbsp;Exports from the U.S. to Belarus totaled $101.5 million, mainly industrial and related machinery ($40.7 million or 40%), pharmaceuticals ($17.3 million or 17%) and autos and parts ($12.3 million or 12%).</div> <div>&nbsp;</div> <div>The U.S. gave $11.3 million in aid to Belarus in 2007.&nbsp;The budget allotted the most funds to Civil Society ($7.7 million), Political Competition and Consensus Building ($1.2 million), and Education ($0.6 million).&nbsp;The 2008 budget estimate gave $10.2 million to Belarus, and the 2009 budget request will reduce aid slightly to $10.0 million.&nbsp;The 2009 budget will distribute the most aid to Civil Society ($7.3 million), Political Competition and Consensus Building ($1.5 million), and social Services and Protection for Especially Vulnerable People ($430,000).</div> <div><b>&nbsp;</b></div> <div><a href="http://www.census.gov/foreign-trade/statistics/product/enduse/imports/c4622.html">Imports from Belarus</a></div> <div><a href="http://www.census.gov/foreign-trade/statistics/product/enduse/exports/c4622.html">Exports to Belarus</a></div> <div><a href="http://www.state.gov/t/pm/106338.htm">Belarus: Security Assistance</a></div> <div><a href="http://www.state.gov/documents/organization/101368.pdf">Congressional Budget for Foreign Operations (pages 445-447)</a> (PDF)</div> <div>&nbsp;</div>
more
less
Controversies
<div><b>Diplomatic Expulsions</b></div> <div><a href="http://www.euroradio.fm/en/465/reports/17109/">Jonathan Moore: The situation with our embassy is extraordinary</a> (by Zmitser Panyamonau, European Radio for Belarus)&nbsp;</div> <div><a href="http://en.rian.ru/world/20080430/106302470.html">Belarus hands U.S. diplomat personae non gratae list</a> (RIA Novosti)</div> <div><a href="http://www.iht.com/articles/ap/2008/03/07/europe/EU-GEN-Belarus-US.php">Belarus expels U.S. ambassador</a> (Associated Press)</div> <div>&nbsp;</div>
more
less
Human Rights
<div>Since his election as president in 1994, Alexander Lukashenko has systematically undermined Belarus&rsquo;s democratic institutions and concentrated power in the executive branch through authoritarian means, flawed referenda, manipulated elections, and arbitrary decrees that undermine the rule of law.&nbsp;Lukashenko &ldquo;won&rdquo; Presidential elections in 2000 and 2006 by huge margins, but these votes did not come close to meeting international standards for democratic elections. Since 2005, the government has effectively outlawed all private, <a href="http://www.amnesty.org/en/library/asset/EUR49/012/2008/en/894bf7b5-7383-11dd-8e5e-43ea85d15a69/eur490122008en.html">civil society nongovernmental organizations</a>, and persecutes <a href="http://hrw.org/english/docs/2008/07/08/belaru19296.htm">those</a> who dare to try to establish them.&nbsp;The government has ignored recommendations by major international organizations to improve election processes and human rights.&nbsp;Although civilian authorities generally maintained effective control of the security forces, those civilians ordered the security forces to commit numerous human rights abuses.</div> <div>&nbsp;</div> <div>The government's human rights record is simply abysmal. &nbsp;The government fails to account for disappearances of opposition political figures and journalists.&nbsp;Prison conditions are extremely poor, and prisoners are frequently abused. &nbsp;The government frequently arbitrarily arrests, detains, and imprisons citizens for criticizing officials or for participating in demonstrations. &nbsp;The judiciary lacks independence, and trials, which are occasionally conducted in secrecy, usually have predetermined outcomes. &nbsp;Freedom of press, speech, assembly, association, and religion basically do not exist in Belarus. &nbsp;Publications critical of the government are harassed or shut down.&nbsp;State security services use unreasonable force to disperse peaceful protesters. Nongovernmental organizations (NGOs) and political parties are subjected to harassment, fines, prosecution, and closure. &nbsp;Religious leaders are fined, imprisoned or deported for performing services, and churches have been either closed, deregistered, or had their congregations evicted. &nbsp;Trafficking in persons remains a significant problem, although some progress is being made to combat it.</div> <div>&nbsp;</div> <div>There is official discrimination against Roma, ethnic and sexual minorities, and use of the Belarusian language. &nbsp;Authorities harass independent labor unions and their members, severely limiting the ability of the workers to form and join independent unions and to organize and bargain collectively.</div> <div><b>&nbsp;</b></div> <div><a href="http://www.state.gov/g/drl/rls/hrrpt/2007/100549.htm">U.S. State Department</a></div> <div><a href="http://hrw.org/doc/?t=europe&amp;c=belaru">Human Rights Watch</a></div> <div><a href="http://www.amnesty.org/en/region/europe-and-central-asia/eurasia/belarus">Amnesty International</a></div> <div><a href="http://www.nytimes.com/2008/08/17/world/europe/17belarus.html?_r=2&amp;oref=slogin&amp;oref=slogin">Belarus Frees Opposition Politician From Prison</a> (by Clifford J. Levy, New York Times)</div> <div>&nbsp;</div>
more
less
Past Ambassadors
<div>Name: David Heywood Swartz</div> <div>State of Residency: Virginia</div> <div>Foreign Service officer</div> <div>Title: Ambassador Extraordinary and Plenipotentiary</div> <div>Appointment: Aug 11, 1992</div> <div>Presentation of Credentials: Sep 9, 1992</div> <div>Termination of Mission: Left post, Jan 21, 1994</div> <div>&nbsp;</div> <div>Name: Kenneth Spencer Yalowitz</div> <div>State of Residency: Virginia</div> <div>Foreign Service officer</div> <div>Title: Ambassador Extraordinary and Plenipotentiary</div> <div>Appointment: Sep 29, 1994</div> <div>Presentation of Credentials: Nov 7, 1994</div> <div>Termination of Mission:&nbsp;Left post, Jul 8, 1997</div> <div>&nbsp;</div> <div>Name: Daniel V. Speckhard</div> <div>State of Residency: Wisconsin</div> <div>Foreign Service officer</div> <div>Title: Ambassador Extraordinary and Plenipotentiary</div> <div>Appointment: Aug 1, 1997</div> <div>Presentation of Credentials: Sep 18, 1997</div> <div>Termination of Mission: Left post Aug 5, 2000</div> <div>&nbsp;</div> <div>Name: Michael G. Kozak</div> <div>State of Residency: Virginia</div> <div>Foreign Service officer</div> <div>Title: Ambassador Extraordinary and Plenipotentiary</div> <div>Appointment: Sep 15, 2000</div> <div>Presentation of Credentials: Feb 22, 2001</div> <div>Termination of Mission: Left post Aug 8, 2003</div> <div>&nbsp;</div> <div>Name: George A. Krol</div> <div>State of Residency: New Jersey</div> <div>Foreign Service officer</div> <div>Title: Ambassador Extraordinary and Plenipotentiary</div> <div>Appointment: Jul 1, 2003</div> <div>Presentation of Credentials: Oct 22, 2003</div> <div>Termination of Mission: Left post, July 24, 2006</div> <div>&nbsp;</div> <div>Name: Karen B. Stewart</div> <div>State of Residency: Florida</div> <div>Foreign Service officer</div> <div>Title: Ambassador Extraordinary and Plenipotentiary</div> <div>Appointment: August 14, 2006</div> <div>Presentation of Credentials: October 24, 2006</div> <div>Termination of Mission:&nbsp;Expelled by Belarus, March 12, 2008</div> <div>&nbsp;</div> <div><a href="http://www.state.gov/r/pa/ho/po/com/10389.htm">Former U.S. Ambassadors to Belarus</a></div> <div>&nbsp;</div>
more
less
Belarus's Ambassador to the U.S.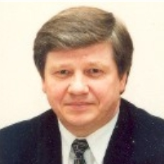 Khvostov, Mikhail
Mikhail Khvostov was appointed Ambassador of Belarus to the United States and to Mexico (non resident) on March 21, 2003. He arrived in Washington, D.C. on May 16, 2003 andpresented his Letters of Credence to President George W. Bush on September 8. Khvostov was born June 27, 1949, in Vitebsk Region, Belarus (then Byelorussian Soviet Socialist Republic, a part of the former Union of Soviet Socialist Republics). He earned an undergraduate degree in Roman Linguistics at the Minsk State Institute of Foreign Languages, and a graduate degree in International Law at the Belarusian State University. Before joining the Ministry of Foreign Affairs of Belarus, Khvostov held various positions at the Belarusian Chamber of Commerce and Industry. After joining the Foreign Ministry, Khvostov served for nine years, from 1982 to 1991, in the Protocol and Consular Department of the Ministry. He was posted to the U.S. from 1991 to 1993, initially as First Secretary of the Permanent Mission of Belarus to the United Nations in New York, and from 1992 to 1993, as First Secretary of the Belarusian Embassy in Washington, D.C. He returned to Minsk from 1993 to 1997, first in the positions of Director of the State Protocol Department and Director of Legal and Treaties Department, and, from 1994 to 1997, Deputy Minister of Foreign Affairs. Khvostov returned to North America to serve as Ambassador to Canada, and Representative of Belarus to the
International
Civil Aviation Organization from 1997 to 2000. Returning again to Belarus in 2000, he served that year as Advisor to the President for Foreign Policy Issues and then as Deputy Prime Minister and Minister of Foreign Affairs, from 2000 to 2003. At the present time, he is also a Member of the
Permanent Court of Arbitration in The Hague
, Netherlands. Khvostov speaks English, French and Russian.
more
less
Belarus's Embassy Web Site in the U.S.
<div><a href="http://www.belarusembassy.org/">Belarus's Embassy in the U.S.</a></div> <div>&nbsp;</div>
more
less