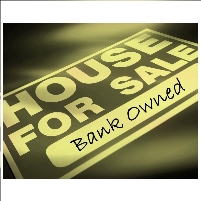 The recent Supreme Court decision upholding the right of "personhood" for corporations and unions, and allowing them unlimited spending in elections appears to have had an immediate effect on the next presidential contest in 2012.
Previous polls had shown Mike Huckabee leading the race for the Republican nomination, with Mitt Romney and Sarah Palin close behind. However, a poll conducted this week by the Presidential Polling Organization, shows a new leader: AT&T Inc. ExxonMobil is now in second place, followed by the National Rifle Association. Huckabee, Romney and Palin have dropped to single digits. In a robo-tweet sent out to 18 million Twitter users, AT&T said that it was gratified by the support of Republican voters and that this validated their decision to spend $1 billion on marketing so early in the campaign.
On the Democratic side, Barack Obama, who had been considered a shoo-in for the nomination, now finds himself 3 percentage points behind Goldman Sachs and in a tie with the International Brotherhood of Electrical Workers.
Jumping right into policy issues, AT&T issued a press release announcing its intention, if elected, to disband the Secret Service and replace it with Blackwater/Xe. Not to be outdone, Goldman Sachs announced that if it took over the White House, it would eliminate the Pentagon. The War in Iraq would be handed over to World Wrestling Entertainment, Inc. and the War in Afghanistan to the World Boxing Council (WBC). This decision caused great controversy, but it died away when Goldman Sachs promised Yemen to the World Boxing Association (WBA).
In response to the changed playing field, left-leaning progressives and right-leaning Tea Partiers held a joint press conference to announce the creation of a third party: the Traditional Human Being Party (THB), which will only nominate a candidate who "has a heart and/or sexual organs."
AT&T and Goldman Sachs released their own joint statement, dismissing the THB as a "Walkman-era publicity stunt in an age of iPods," adding, "Corporations have been running the country for decades anyway. The Supreme Court ruling just makes it easier."
-David Wallechinsky