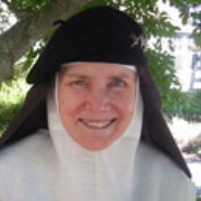 Academy Awards 2012—Documentary Shorts
With this year's nominees clocking in at an average of 34 minutes, the Academy might want to rename this category Documentary Mediums rather than Documentary Shorts. Perhaps because of their length, they are a solid bunch.
The Tsunami and the Cherry Blossom
In a sense,
The Tsunami and the Cherry Blossom
is two films rolled into one. The first part deals with the earthquake and tsunami that hit Japan on March 11, 2011, and the second with the Japanese reverence for the short-lived blossoming of cherry trees. They are connected by the fact that cherry trees survived the tsunami and, presumably, symbolize the resilience and rebirth of the communities devastated by the disaster. The problem with the film is that it opens with footage so shocking that it is difficult to move on. We see the waves crush a town, and the unsuccessful attempt of heroic people to rescue the residents of a nursing home. We also meet a man who describes the death, right in front of him, of his oldest, closest friend. After these gut-wrenching scenes, the transition to the serenity and hopefulness of the cherry blossoms seems more jarring than reassuring.
Saving Face
Saving Face
tells the upsetting story of women in Pakistan whose faces have been disfigured because someone, usually their husbands, threw acid on them. I know this doesn't seem like a topic that most movie fans would be prepared to sit down with a bag of popcorn and watch, but it is actually uplifting and has earned good word of month in the limited community of documentary short film aficionados. Along the way we meet some of the victims, a female legislator who becomes their advocate, and a Pakistani-born plastic surgeon from London who specializes in "boobs and bums," but tries to put his skills to better use in these hard cases. Director Daniel Junge was nominated three years for another documentary short,
The Last Campaign of Governor Booth Gardner
.
The Barber of Birmingham: Foot Soldier of the Civil Rights Movement
In 1964 my father received death threats for writing a
novel
about a black man becoming president of the United States. Forty-four years later, American voters actually elected an African-American to be their president.
The Barber of Birmingham: Foot Soldier of the Civil Rights Movement
is a reminder that lots of people who never became famous put their lives on the line and made this transition possible. It focuses on the late James Armstrong, a civil rights activist in Alabama when being one meant risking violence and arrest. The day that Obama was elected is movingly portrayed, as African-American seniors queue in long lines for an experience they could barely dream of in their youth. I hope this gets shown in schools so that young people can see what it was like for generations of black Americans who used non-violent confrontation and withstood physical, verbal and emotional abuse just to be able to vote.
God is the Bigger Elvis
Funded by HBO, God is the Bigger Elvis focuses on Mother Delores, a 73-year-old cloistered Benedictine nun who has promised to show up in Hollywood for Oscar night now that the film has been nominated. It won't be her first time at the award ceremony because in 1959 she was one of the presenters. Back then she was known as Delores Hart, a Grace Kelly-type beauty who was selected to give Elvis Presley his first on-screen kiss and who co-starred with the likes of Montgomery Clift, Jeff Chandler and Robert Wagner. But at the height of her career and on the verge of marriage to a man she loved, she gave it all up to become a nun. Hart's story is compelling, but it was already told on 20/20 (see below). Perhaps this is the reason that God is the Bigger Elvis goes beyond Hart and introduces us to some of the other nuns of the Abbey of Regina Laudis in Bethlehem, Connecticut. Director Rebecca Cammisa, the daughter of an ex-nun, was nominated two years ago for her feature documentary Which Way Home about children traveling alone from Central America to the United States.
Incident in New Baghdad
In April 2010, WikiLeaks released a classified
video
of a 2007 incident in which U.S. soldiers in a helicopter killed several innocent people, including two Iraqis working for the Reuters news agency.
Incident in New Baghdad
tells the story of this tragedy from the point of view of Ethan McCord, one of the first American soldiers on the scene. McCord can be seen in the video discovering a badly injured child in a van and trying to save her life. This is an important story, but it leaves out too many of the details, such as the extremely significant fact that the presumed enemy aiming a weapon is really photojournalist Namir Noor-Eldeen holding a camera with a long lens. The shortest of the nominees at 22 minutes, perhaps it would have benefited from being a "medium" instead of a short.